Mid product cycle updates loom large for compact Focus.
The Ford Focus is an instantly recognizable name, with more than 1 million units sold annually worldwide. Ford has said that the Focus is the best selling vehicle in the world, a claim that Toyota disputes. What is beyond dispute is that Ford is not resting on its laurels as it makes plans to release an important model refresh for 2015.
***See Also — AOL Autos: Ford Claims Focus As Worlds Best-Selling Car For Second Year In A Row***
The 2015 Ford Focus will be released in the second half of this year and will be equipped with a standard rear view monitor and a fully revised interior. It will also offer an optional new engine: a 1.0-liter three-cylinder EcoBoost engine that is currently available with the Fiesta subcompact.
2015 Ford Focus
Ford announced its plans for the 2015 Focus at the Mobile World Congress in Barcelona on Monday. About the updated model Joe Hinrichs, Ford executive vice president and president of The Americas said, What makes Focus so attractive to consumers today being great to drive, delivering exceptional fuel economy and value, and offering leading-edge in-car technologies is amplified with the new Focus.
***See Also — Ford: Words Best-Selling Nameplate Gets Even Better: Ford Reveals Sophisticated New Focus with 1.0-liter EcoBoost***
The 2015 Ford Focus will arrive with a refreshed face including a restyled grille and hood, distinctive headlamps and tail lights, an updated lamp cluster, and a restyled trunk lid. For the US market, a four-door sedan and a five-door hatchback will be offered.
Inside, the Focus will receive new seat trims, satin chrome detailing, new switches, and an available heated steering wheel. Ford describes the compacts glove box as new and easier to access; a new center console brings in adjustable cup holders.
New Safety Features
Technologies that are not common to the compact segment will be available with the 2015 Ford Focus. Besides the standard rear view camera, customers can choose safety options including lane-keeping assist and blind spot monitoring. All models are equipped with a 4.2-inch color monitor; an 8-inch monitor is included with cars equipped with MyFord Touch.
Ford says that the new Focus will allow drivers to download more than five dozen AppLink-enabled apps from the Apple App Store and the Android market. These apps include real-time data such as acceleration, odometer, and speed. When connected with SYNC AppLink, alerts are available at any time even if the app is not currently active. This means if the driver is listening to her favorite tunes, the app can send out an alert such as warning about a traffic jam down the road.
***See Also — Auto Trends: The Five Top Selling Compact Cars of 2013***
Three-Cylinder EcoBoost Engine
The current Ford Focus is powered by a 2.0-liter four-cylinder engine. That engine returns in 2015 and will be joined by a 1.0-liter turbocharged three-cylinder engine paired with a six-speed transmission.
The smaller engine also brings in gasoline direct injection, variable valve timing, and Ford software enhancements to squeeze more power out of a smaller footprint. In the 2014 Fiesta, the diminutive engine gives the subcompact a 45 mpg highway rating, the top gas mileage for a non hybrid car. At present, the most fuel efficient Focus is rated at 40 mpg on the highway. The new engine should help the Focus deliver at least 43 to 44 mpg on the highway.
***See Also — Tree Hugger: 2014 Ford Fiesta 1-liter EcoBoost Gets 45 MPG on Highway, Beating Some Hybrids and Diesels***
Other changes slated for the 2015 Ford Focus includes suspension and chassis upgrades, including a new shock absorber valve design in a bid to provide a quieter interior, an updated rear suspension to help drivers feel more connected to the road, and a new electronic stability program to improve comfort and to reduce intrusion.
The ambitious Focus overhaul eclipses the generational changes seen in some models. What this signals to the world is that Ford is intent at keeping its top model fresh. And with Ford continuing to push hard in developing countries, the long-term outlook for its compact model line is strong.
Photo courtesy of the Ford Motor Company.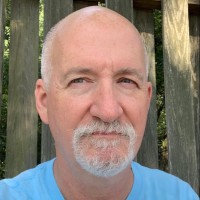 Latest posts by Matthew Keegan
(see all)