Feb. debut for hybrid and natural gas models.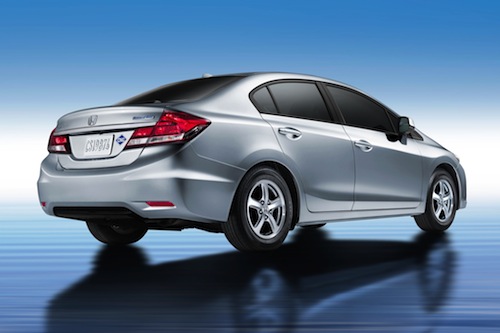 More than four decades after its US launch, the Honda Civic is larger and heavier than the original model. No longer classified as a subcompact, it vies with the Toyota Corolla for segment leadership, the brands best selling model behind the Accord sedan and ahead of its CR-V crossover.
For 2014, Honda has updated both its Civic Hybrid and Civic Natural Gas editions, two important green models from this Japanese car manufacturer.
Two Green Models
The 2014 Honda Civic Hybrid goes on sale today and offers an EPA rating of 44 mpg in the city and 47 mpg on the highway, an improvement over the 44 mpg highway for the 2013 edition.
On Feb. 15, the Civic Natural Gas model goes on sale and will carry an EPA rating of 27 mpg in the city and 38 mpg on the highway. Honda is the only manufacturer that still builds a factory-produced natural gas-powered vehicle. The Civic NG will be sold in 37 states.
New Touchscreen Display
Both the hybrid and natural gas models will now include a 7-inch touchscreen that will work much like today's electronic devices: you will be able to pinch, swipe and tap the screen just as you do on a smartphone. Through these steps, you will be able to pull up media, vehicle information, phone listings, audio controls, and navigation features.
The screen also interfaces with HondaLink, the company's proprietary app-based platform that integrates your smartphone and your Civic, to connect with cloud-based online information both within and without the car.
Blind Spot Detection
Honda also has outfitted both models with its Expanded View Drivers Mirror with available LaneWatch, a blind spot display feature. The way that LaneWatch works is through a camera embedded inside of the right side mirror. When the driver activates the right turn signal, the Civic displays an image of the lane adjoining the car and whatever traffic is present on the color display.
You still need to check your surroundings before moving over to right and you won't benefit from an audible alert or other visual display as found in some systems. However, the system does display three reference lines to help the driver determine how much room he or she has before making the lane switch.
Honda Civic Trim Levels
The 2014 Honda Civic Hybrid is sold in sedan form only and is available in four trim levels. The standard CVT (continuously variable transmission) model retails for $24,635. The Navi CVT, with a navigation system, is priced from $26,135. Choose the Sedan with Leather CVT and you'll pay from $25,835. The top-of-the-line Leather Navi CVT edition retails from $27,335, and also comes equipped with heated front seats, heated side mirrors, and a six-speaker audio system.
The 2014 Honda Civic Natural Gas Sedan is sold in 5AT ($26,640) and Navi 5AT ($29,290) editions. The 5AT appellation denotes a five-speed automatic transmission.
Made In America
Besides its green credentials, all Civics are built in the United States. Honda uses both domestic and globally sourced parts to construct the Civic Hybrid and Civic Natural Gas models at its Greensburg, Ind., manufacturing plant.
Recent News Stories
Fiat Chrysler Automobiles: Done Deal
Young Car Buyers Eager to Own New
University of Michigan: American Car Ownership Falls
Chicago Auto Show Debut: 2015 Lincoln Navigator
Photo courtesy of American Honda Motor Co., Inc.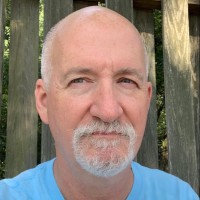 Latest posts by Matthew Keegan
(see all)