The design for the 2016 Lexus RX is certainly provocative, but it isn't really surprising. After all, when Lexus slotted the all-new for 2015 NX beneath it, the smaller and deeply chiseled crossover strongly suggested that its larger and segment leading RX kin would get a similar makeover.
Even so, the changes to the RX (350 gasoline model; 450h hybrid) are nothing less than dramatic. This model, known originally in 1998 as the RX 300, then as the RX 330 in 2004 before assuming its present RX 350 mantle in 2007, will have you sit up and take notice. It is all part of an extraordinary styling direction Lexus has been rolling out in recent years to make its models evocative, as it moves away from its long and once staid construct.
National Press Preview
Lexus previewed the RX series last week to align its debut with a national media roll out and test drive. This writer wasn't present, but he will participate in a regional media event by November, just as the new five-passenger luxury SUV rolls into Lexus showrooms nationwide. Auto Trends will offer more details of the test drive then, but for now we'll look at what Lexus says about the vehicle.
As the accompanying photos attest, the latest iteration of the RX series is marked by sharp creases and exaggerated curves. Its all-embracing comportment is assertive, with powerful lines, a muscular stance, and an interesting "floating roof" look. Knifelike angles combine with artistic wheels to provide a look that is at once athletic as it is dignified. Front-wheel drive is standard; all-wheel drive is available.
Seating for Five
Inside, the RX knows opulence. Moreover, this SUV is entirely suited for five individuals, with generously bolstered and comfortable seats up front and a split fold down 40-20-40 bench seat to the rear. For 2016, Lexus lowered the driver's seat and moved the steering wheel slightly closer, in a bid to enhance long-distance driving. Furthermore, the tilt-and-telescopic steering column now offers a broader adjustable range in an effort to better accommodate tall drivers.
Lexus also eschewed going with a complicated instrument panel, choosing a traditional two-analog display with a tachometer and a speedometer. In the middle of it all is the requisite digital driver's information center, providing information about a host of driving functions.
The center console in the 2016 Lexus RX offers a thoughtful layout and a beautiful expression of the same. Certainly, Lexus could have slapped something together, but they did not — flowing leather and chrome lines place an accent on the layout. At the top is the navigation screen, which sits in its own alcove. Beneath that is an analog clock, followed by rows of knobs, buttons and switches to control climate, audio and other functions. Between the seats is the transmission shifter, cup holders, and the mouse-like controller for various vehicle functions.
Return of the F Sport
As before, the F Sport trim level returns. F Sport should not be confused with "F" as the former provides a decorative upgrade without the corresponding performance boost. Choose the latter, which is not available in the RX, and you get an extra measure of performance thrown in.
In any case the interior of the F Sport brings with it several enhancements of note, including a perforated leather-wrapped shift lever, a three-spoke steering wheel with F Sport badge, and aluminum accents. As for the exterior, the F Sport brings in a mesh grille, exclusive 20-inch, 10-spoke aluminum alloy wheels, and other enhancements. In addition to the standard RX colors, Ultra White is exclusive to the F Sport line.
Powertrain Choices
One area not changed is the powertrain. Lexus continues to pair the RX with its 3.5-liter, V-6 engine making 295 horsepower and 267 foot-pounds of twist. What is new is an all-new cylinder head design with reshaped intake ports and combustion chambers. That, along with the direct injection system increases efficiency. Indeed, last year's model made 270 horsepower and 248 foot-pounds of torque. All models are now paired with an 8-speed automatic transmission, therefore look for a slight improvement in fuel economy over the current 18 mpg in the city and 25 mpg on the highway rating for the 2015 model.
If a hybrid is your preference, Lexus has one in the RX, officially known as the 450h. In these days of sub-two-dollar gasoline, it may seem hard to justify a hybrid. Nevertheless, Lexus offers one, and utilizes the V-6 engine and pairs that with a continuously variable transmission. The hybrid system produces a net 308 horsepower and is expected to deliver upwards of 30 mpg.
Lexus RX Competitors
Among the more notable competitors to the Lexus RX include the Lincoln MKX, Acura MDX, Infiniti QX50, Volvo XC60, BMW X5, Audi Q7, and the Mercedes-Benz GLE-Class. The Infiniti offers a hybrid while the German makes provide diesel variants for your consideration.
The bottom line for the 2016 Lexus RX series is that it will continue its leadership position in a segment it essentially founded. The RX is Lexus' best selling model too and with demand for SUVs growing, the new model should do everything to maintain its position.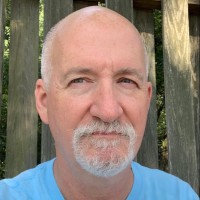 Latest posts by Matthew Keegan
(see all)