Find the right truck at the right price.
---
If you are in the market for a new pickup truck, you may be considering a brand you are already familiar with. That's a sensible approach as pickup truck buyers are typically brand loyal. In particular, they are more likely to stick with what they already know and like.
For everyone else, shopping for a new truck requires research in an effort to make an informed decision. The following points are worth considering as you undertake your quest.
When Size Matters
When shopping or purchasing a new truck, there are essentially three size categories to consider: medium, full-size and heavy duty.
These days, your medium truck options include the Toyota Tacoma, Nissan Frontier, Chevrolet Colorado, GMC Canyon and the slightly larger Honda Ridgeline. Models from Ford (Ranger) and Ram (Dakota) left the market in recent years, although the Ranger is set for a return.
The smaller models offer extended and crew cab choices. You'll also typically find standard and extended beds.
The main segment for pickup trucks are the full-size models. The Ford F-150, Chevrolet Silverado 1500, GMC Sierra 1500, Ram 1500, Toyota Tundra and Nissan Titan compete in this segment, with each supplying a variety of cabin configurations and truck bed sizes.
The heavy-duty truck market is essentially controlled by the American truck manufacturers. The Ford Super Duty, Chevrolet Silverado/GMC Sierra 2500HD/3500HD and the Ram 2500 and 3500 occupy this segment. Each heavy duty line has oversized gasoline or diesel engines.
Nissan also offers a model that straddles the standard full-size and heavy-duty lines, the Titan XD. This truck has a higher towing capacity than the standard Titan, although models such as the light-duty F-150 now match or beat those limits.
2WD vs. 4WD
What you use your truck for will go far in helping you determine what type of drivetrain layout that is right for you. Two-wheel drive trucks come with the rear wheels while four-wheel drive trucks can activate all four wheels as needed. Choose the latter and your truck can give you the traction and off-road prowess as you desire.
The Honda Ridgeline is the lone exception to the 2WD vs. 4WD debate. This model is all-wheel-drive or powered by its front wheels most of the time with its rear wheels activated as needed.
Payload and Towing
Of big concern to many pickup truck owners is how much weight a truck can carry (payload) and how much weight it can pull (towing). These numbers vary from truck to truck and even from model to model. It is advisable to find the manufacturer's payload/towing capacity chart, usually supplied right on its sales page.
The payload includes the weight of the driver, his passengers, fluids and what's stored inside the pickup and in the bed. Towing is the ability of any truck to pull something behind it when hitched — such as a boat, a trailer or a camper. Add towing and payload together and you get your vehicle's gross vehicle weight.
Consider all three numbers when buying a new truck.
Convenience Features
Today's pickup trucks come well equipped and outfitted with many of the luxury appointments you can find in a premium sedan, such as leather seats, a heated steering wheel and wood trim. Still, when buying any new vehicle, you should determine which amenities are important to you.
Most pickups offer standard equipment such as an automatic transmission, power accessories, cloth seating surfaces, climate control, an audio system, multiple storage compartments and important safety features such as airbags and antilock brakes.
Popular options include fog lamps, off-road tires, power side mirrors, a navigation system, a rear backup camera, folding rear seats, an overhead console, a rear DVD entertainment system and a lined cargo area.
Truck Fuel Economy
There was a time when buying an economical pickup meant choosing the smallest truck and opting for the manual transmission. These days, your choices have improved considerably, although few trucks get 30 mpg on the highway. These come with a turbo-diesel engine.
What you will usually find are trucks that get 25 mpg on the highway, something both the smaller Toyota Tacoma and larger Ram 1500 achieve. The smaller trucks come with inline-four or V-6 gas engines, while the larger trucks are usually equipped with a standard V-6 or optional V-8 gasoline engines. Again, only select models offer diesel engines.
As for transmissions, you'll find very few manuals. Most pickups have six-, eight- or even 10-speed automatic transmissions. The few manual gearboxes available come with the median-sized trucks.
Other matters to consider when buying a new pickup is its price, with your cost ranging from just over $20,000 for a basic medium pickup to well over $65,000 for a fully optioned heavy-duty model. Each manufacturer offers a dizzying array of model variations, enabling you to customize your truck to suit your needs and budget.
---
See Also – How to Buy a Repo Vehicle
Photos copyright Auto Trends Magazine. All rights reserved.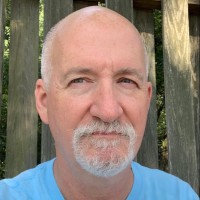 Latest posts by Matthew Keegan
(see all)