The Honda Ridgeline will live on.
All six of the largest car manufacturers in the US have at least one pickup truck model to offer. Pickups are profitable and if you want to maintain a strong overall presence in the market, you need to be in the game.
The Weakest Link
Arguably, Honda has the weakest pickup truck offering of the lot in its Ridgeline model, what made its debut in 2006 and has remained largely unchanged since. That "truck" is built on a car chassis and simply cannot compete seriously with offerings from GM, Toyota, Ford, Nissan, and Chrysler.
After 2014, the Ridgeline will go away temporarily, as Honda readies a replacement model that it says will come out in less than two years from this month. Yes, that means we'll see a 2016 Honda Ridgeline, but we are not likely to see a 2015 MY edition as its Lincoln, Ala., plant will cease production in mid-2014.
And to prove that it is serious about its intentions, Honda released a sketch of the truck's silhouette this week. For real — as shown here.
Replacing the Honda Ridgeline
That Honda has even hinted at a Ridgeline replacement shows that it is eager to keep its truck following around. Ridgeline sales are up 29 percent for the year through Nov. 2013, with 16,160 units sold. That's far below this model's peak sales of 50,193 units reached in 2006, but Honda apparently sees a more promising future for its crossover pickup truck.
"The next generation Ridgeline will build on Honda's role in creating new value with a new take on advancing form and function in the truck segment," said Michael Accavitti, senior vice president of automobile operations for American Honda Motor Co., Inc. "With a clear path forward, Ridgeline will play an even more important role in our future product portfolio and strengthen an already class-leading lineup of light trucks."
That would be "class-leading" as in the only crossover pickup truck offered.
Research and Development
Honda is tapping its research and design facilities in California and Ohio to design and develop a new Ridgeline. Likely, they'll find a way to keep two very popular Ridgeline features in place including its unusual in-bed storage compartment and its dual-action tailgate.
The current truck, retailing from $29,575, has a 1,546-pound payload capacity and can pull up to 5,000 pounds. It is powered by a 3.5-liter V-6 engine and is paired with a five-speed automatic transmission, same as what is found in the Odyssey passenger van. All-wheel drive is standard; this truck has four doors and seats five.
Will Ford Reconsider?
That Honda will continue to invest in a pickup truck might cause Ford itself to reconsider the small-to-midsize truck market. That possibility makes even more sense as Chevrolet returns with the truck-based Colorado for 2015, leaving Ford exposed in this segment. But, so is Ram and we're not likely to see a smaller pickup truck from Chrysler unless it wears a Jeep badge. Hmmm….
Ford does have a new Ranger for global markets, but like the Honda Ridgeline, the current iteration is also a crossover pickup truck. Smaller pickup truck owners, however, want the off-road utility that traditional body-on-frame trucks such as the Toyota Tacoma and Nissan Frontier deliver, and a price point that begins at least $10,000 under the Honda Ridgeline.
Honda Ridgeline sketch courtesy of American Honda Motor Co., Inc.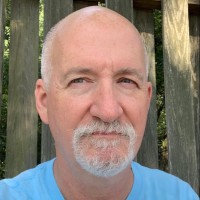 Latest posts by Matthew Keegan
(see all)