Tire safety and your car.
Tire-related crashes contribute to more than 11,000 accidents and kill at least 200 people each year according to the National Highway Traffic Safety Administration (NHTSA). To assist consumers with selecting and maintaining their tires, the NHTSA has introduced its TireWise safety campaign, covering topics ranging from tire aging to tread wear.
Safety is our top priority and following these simple guidelines will help prevent needless deaths and injuries every year, said U.S. Transportation Secretary Anthony Foxx. This campaign will help consumers make more informed choices every step of the way when it comes to choosing and caring for their tires – keeping them safer and saving them money at the same time.
TireWise Safety Campaign
The TireWise safety campaign is featured on the federal government's SaferCar.gov website with that content available to consumers, retailers and tire manufacturers.
Included in the campaign is advice that can be especially useful at various stages of the tire buying, maintenance and replacement process. For tire buying, TireWise shows consumers how to choose the right type of tire including its size and rating. The NHTSA advises car owners to check their tires monthly and how best to accomplish that task.
The campaign also advises monthly checks for treadwear and covers the effects of aging that can lead to failure. And just in time for summer, TireWise notes how high temperatures can effect tire life. The campaign also details when tires should be replaced.
Working with retailers and tire manufacturers allows us to reach the consumers at the time they are making these critical decisions, which is essential in building public awareness of tire-safety issues, said NHTSA Acting Administrator David Friedman. Since the implementation of NHTSAs new tire standards, weve seen a significant decrease in tire-related fatalities, and we look forward to working with retailers, manufacturers, and other partners in the industry to continue improving traffic safety.
Related Video Outreach
One of the related materials for the TireWise safety campaign is a video, Life of a Tire, that the NHTSA has posted to its YouTube page. The video visualizes the steps consumers take when replacing a tire and how to care for new ones.
Retailers are also provided with a "Congratulations on Your New Tire Purchase" form that includes a tire registration portion to alert consumers when a recall has been announced. Space is also provided to fill in the tire's manufacture date and its recommended service life. Tire pressure check and tire rotation interval information may also be filled in.
Mobile App for Droid and Apple
The NHTSA provides a SaferCar mobile app that is compatible with Apple and Droid products. Later this year the app will be updated to make it possible for consumers to sign up for tire recall alerts. They will also be able to use the app to submit complaints about their tires.
In the meantime, current recall information is shared via social media — follow the NHTSA on Twitter or on Facebook for those updates. You can also have recall information sent to you by signing up on the SaferCar.gov website where email alerts and RSS feeds are provided.
---
Additional Tire Articles
Summer Tires for the Ultimate in Driving Performance
What to Look for in a New Tire Warranty
How to Buy New Tires for Your Car
Hankook Tire: No Longer Anonymous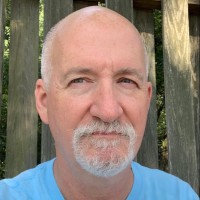 Latest posts by Matthew Keegan
(see all)