It is summer and the living is easy. Easy for car thieves, that is.
The National Highway Traffic Safety Administration (NHTSA) has issued a reminder to consumers that when it comes to summer, thieves do not take a holiday. In fact, thieves are more likely to steal a car during warm weather and are doing so at a rate averaging one theft every 44 seconds. Moreover, only 52 percent of stolen vehicles are recovered and many of the recovered vehicles have sustained at least some damage.
NHTSA Tips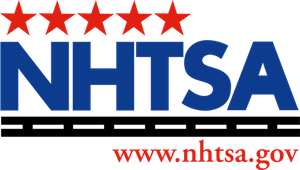 Who is to blame for vehicle thefts? The thieves are, of course. But, owners sometimes make it too easy for cars to be ripped off with the NHTSA noting that 40 percent of theft incidents are a result of mistakes made by drivers. And they' are often common, even silly mistakes that can be avoided including:
1. Not parking in well lit areas. If you park on the street or in a public garage, you stand less of a chance of your car getting ripped off if there is sufficient lighting on and around it.
2. Lock and secure your vehicle. Your car doors should be locked, your hood down and your trunk secure. Easy access to your car makes it easier for thieves to drive off with your ride.
3. Take your key with you. Leaving your key in the ignition is an invitation to thieves. But, so is leaving a spare in your glove box or a storage compartment or any place on or under your vehicle.
4. Garage it, if you can. If you own a garage and you do not use it, then you are giving up a secure place to keep your car. Clear out the clutter and keep your car garaged. And then lock your garage.
5. Hide or take your valuables. Valuables in plain sight are an invitation for thieves to break in. Always hide what you own and, if possible, take these valuables with you.
6. Turn it off and take the keys with you. Idling vehicles are another invitation to thieves, especially if you leave your car parked, unlocked and running. Your "I was just dropping off a package" excuse won't fly here: thieves will eye your vehicle and make off with it lickety-split.
7. Activate your alarm system. A vehicle alarm system can thwart thieves. If they do break in, an immobilizer device can keep them from going far. Protect your investment by investing in same.
Stop, Thief!
If you do all the right things, your vehicle can still get stolen. Some models are thief magnets and are prone to heisting. The NHTSA identifies models that include heavy duty pickup trucks, select SUVs and older versions of popular models such as the Honda Accord.
If your car is stolen, report it to the police at once. File a stolen vehicle report and share details about the vehicle including its license plate number, the vehicle identification number, make, model, trim level, color and whatever other information the police want.
After you file your police report, notify your insurance company. The NHTSA recommends filing your claim within 24 hours of the incident. In the event you recover your vehicle before the police find it, let both the police and insurance company know that you have it back.
---
See Also — Hot Wheels: Is Your Car More Likely to be Stolen?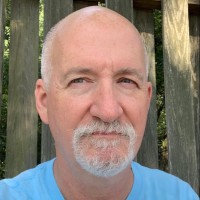 Latest posts by Matthew Keegan
(see all)