Updated: Mitsubishi announced on Oct.5, 2015, that it would produce 1,600 copies of a 2015 Lancer Final Edition model, making 303 horsepower and 305 foot-pounds of torque.
Mitsubishi carries the dubious "honor" of possessing the smallest market share amongst mainstream manufacturers in the ultra-competitive US market. With Suzuki, Isuzu, and Daihatsu unable to make a go of it, this Japanese manufacturer insists that it will stay put.
After bottoming out last year, Mitsubishi has been enjoying a strong rebound this year. Through September, its year-to-date sales are up 25.5 percent. Indeed, the automaker has now seen 19 consecutive months of month-over-month sales gains, including double-digit gains for the past six months. Mitsubishi is outperforming the entire industry at a rate roughly four times the industry average.
Products such as its Outlander SUVs and subcompact Mirage have propelled sales this year. One product that has performed well in the past, but has offered only a token presence in the compact model segment is its Lancer sedan. That model rolled out in 2002; the second generation Mitsubishi Lancer launched in 2008.
Although the Lancer is well nigh due for a generational update, Mitsubishi won't be supplying one anytime soon. Instead, as the Lancer enters the ninth year of its product cycle, it receives an exterior nip/tuck along with a content update. Sadly, the performance Evo and the beloved Ralliart editions have been retired, to the chagrin of enthusiasts everywhere.
Mitsubishi has priced the 2016 Lancer from $17,595 for the base ES edition. Three other trim levels for this front-wheel drive, five-passenger sedan are also available: SE ($20,995), SEL ($21,995), and GT ($22,495).
The low price point coupled with more standard features was noted by MMNA executive vice president, Don Swearingen, in a press statement. He added, "The new 2016 Lancer builds upon the legacy of challenging what a compact car can be in terms of design, technology and performance, all at an affordable price."
The Mitsubishi Lancer ES is the only model powered by a 2.0-liter, four-cylinder engine making 148 horsepower and 145 foot-pounds of torque. It comes paired with a 5-speed manual transmission; a continuously variable transmission (CVT) is optional.
All other trim levels are powered by a 2.4-liter, four-cylinder engine making 168 horsepower and 167 foot-pounds of torque. This engine is paired with a CVT except in the GT, which gets the manual standard — the CVT is optional.
The modifications to the Lancer's exterior include a completely redesigned front fascia with changes to the bumper and the chrome grille styling. New LED daytime running lights as well as fog lights are present and standard across the model line. Two new paint colors have been added and the GT model features new chrome beltline molding along with redesigned 18-inch wheels.
Inside, Mitsubishi updated the cabin to include new seat fabrics found in all ES and SE editions. The SEL and GT editions continue with leather seating.
Shoppers of the base ES model will find that it has more standard equipment, including 16-inch alloy wheels, automatic climate control, a color LCD display, and a FUSE Hands-Free Link System, the latter allows you to access your phone and media players with the sound of your voice. Make calls, play your favorite song, and pinpoint your location on the navigation screen with this feature.
Package shuffling brings the Lancer's Sun & Sound package to the base model, what adds a sun roof, a rear view camera, and a 710-watt Rockford-Fosgate audio system to the mix.
As for safety features, all models come equipped with seven airbags, including a driver's knee airbag. Electronic brake-force distribution, stability and traction control, and anti-lock brakes are included. The Mitsubishi Lancer has been an Insurance Institute for Highway Safety (IIHS) Top Safety Pick for seven consecutive years through 2015. The company says that it expects to maintain its safety score for 2016.
Offering a product refresh is about all Mitsubishi could do at this point in the product cycle. The company does not have the financial resources to match the competition in updates, thus the Lancer will continue to struggle in a segment dominated by the Toyota Corolla and Honda Civic. The Ford Focus, Chevrolet Cruze, Hyundai Elantra, Nissan Sentra, Dodge Dart, and Kia Forte are competing models. Small car shoppers might also consider the Mazda3 and Volkswagen Golf. Furthermore, every competing model is newer than the Lancer too.
Long term, Mitsubishi needs fresh product and may only be able to attain such by partnering with another manufacturer. Moreover, the company plans to close or sell its lone US manufacturing plant by the year's end. That means production of the Outlander Sport will shift to Japan.
When the plant opened in 1989, it represented a joint venture between Chrysler and Mitsubishi — Diamond-Star Motors Corps. Mitsubishi bought out Chrysler's share in 1991 and saw production steadily increase before peaking in 2000. In recent years production has fallen to less than one-third of capacity or about 70,000 units with approximately half those vehicles shipped abroad.
2016 Mitsubishi Lancer GT photos copyright Mitsubishi Motors North America.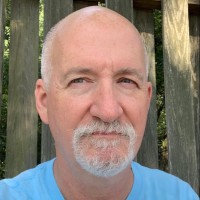 Latest posts by Matthew Keegan
(see all)