The push for electrification continues unabated. But with the way certain news sources report, it is simple to think that this is what is going on in the world of autos today. Certainly, the market is much more complex than that with a host of traditionally powered models much available.
One such vehicle is the 2022 Nissan Frontier. This midsize pickup truck is all about tradition although it does blend in various modern elements to give it a contemporary touch. Nevertheless, the Frontier utilizes a time-honored body-on-frame design, a robust naturally aspirated V6 engine, and an advanced automatic transmission. This combination seems somewhat "old school" but it may be just the medicine customers want in a truck of this size.
We have been evaluating the latest Frontier (third-generation) since the first one arrived last September. That model and the one we received in February were both PRO-4X trims. The third one was taken two months later and was a PRO-X trim. The difference between the first two and the third has everything to do with the drivetrain. Indeed, the "4X" part is for four-wheel drive, while the "X" alone represents rear-wheel drive.
Nissan Frontier: On or Off-Road
Other than the drivetrain differences, the cosmetics were nearly identical. So, why gussy up a truck to look like four-wheel drive, but not deliver? We think we know the answer: not every customer needs or wants four-wheel drive, but they still appreciate the garnishment that comes with it. Even so, we can tell you this: in rear-wheel-drive form, the Nissan Frontier performed admirably on several of the gravel roads and beaten down paths that the 4WD model tackles.
No, we do not recommend taking it to dedicated off-road trails such as Uwharrie National Forest. Because when you become stuck in a rut or want to climb the toughest rocky expanses, only four-wheel drive will do. Besides, skid plates are reserved exclusively for the four-wheel-drive version, along with a locking rear differential, and the attendant gearing differences.
---
---
Truckish Model
No matter how you slice it, the new Frontier has a rugged appearance. From its upright front fascia with modern LED lighting accents to its broad hood, the initial look is powerful. It continues along the sides with upright roof pillars, pronounced roof rails, a high beltline, and available all-terrain tires. From the rear, the Frontier is especially "truckish" with "FRONTIER" debossing dressing the tailgate.
A machined look meets modern touches to create a thoroughly handsome truck. We also noticed that the silhouette is near that of the segment's best-seller. Indeed, the 2022 Frontier might pass for a modern Toyota Tacoma.
Power and Towing
But we are not going to talk about Toyota here other than to offer one important comparison. Both models offer a naturally aspirated V6 engine (optional in the Tacoma) and that is where we will deliver a simple comparison. In the Tacoma, the engine displaces 3.5 liters with an output of 278 horsepower and 265 pound-feet of torque. This engine works with a 6-speed automatic.
On the other hand, the Frontier benefits from a 3.8-liter V6. This engine develops 310 horsepower and 281 pound-feet of torque. That is more than a 10 percent edge in power over Toyota. Also noteworthy is the transmission is a ZF-supplied unit with nine forward gears. So, Nissan's powertrain is not just more powerful, but it is modern too.
In the all-important towing capability arena, the Tacoma has a 100-pound edge: 6,820 pounds to the Frontier's 6,720. As for payload, the upper hand goes to the Frontier with a maximum 1,708-pound rating to the Tacoma's 1,685 pounds. Those differences are negligible and effectively meaningless to drivers.
X Marks the Spot
Beyond the general mentions about the Frontier's exterior, there are a few special embellishments reserved for the PRO-X/PRO-4X model. Creating an aggressive look, this trim has LED headlamps, LED Daytime Running Lights, LED fog lights, and Lava Red grille highlights. Take note of the Nissan logo too as it now is the best modern representation found. One more point: the PRO-X/PRO-4X is crew cab only while the two other trims can be had in King or Crew cab configurations.
Various pickup trucks offer a stark difference between the exterior and interior. In the Frontier, the two complement each other. Nissan says that its designer supplied the all-new interior with a sense of "protection and versatility with modern functionality." The "truckish" look is joined by modern touches, including an available 9-inch color touchscreen display with standard Apple CarPlay and Android Auto.
Further, the display is simple to use and intuitive – there is no annoying command button to distract you. Move over to the instrument panel and the fully configurable 7-inch driver assist display is a welcome addition. It is joined with all new trim, special finishers, and adventure gear-themed mirrors.
---
---
Storage Compartments
Nissan also overhauled the interior storage. No, it does not match full-size trucks in that capacity, but it does mimic their usability. Notably, there are four liters of center console storage (segment-best) along with generous front and rear door storage pockets. There is even storage space on top of the dashboard along with the requisite deep glove box.
One matter of importance that we noticed with the latest generation is how much quieter the cabin is than before. The previous model had its share of road and wind noise, while the current one muffles much of that. Nissan says that the new Frontier is better insulated and includes improved rear carpeting and front-door acoustic laminated glass to reduce exterior sound.
Lastly, as for the driver and front passenger, the Zero Gravity seats are a welcome feature. The NASA-inspired design is soft, yet supportive with excellent lateral aid. This means when you take a long trip, your body will not feel as wrung out as it would with the usual truck seats.
Top Tech Features
We already hinted about the screen and smartphone compatibility, but there is more that warrants mention. These remarks include a pair of front row USB ports, two 12-volt outlets, and Siri Eyes Free. Further, newly available features include connected services, wireless smartphone charging, and a wireless hotspot.
In addition, several packages and trims incorporate two 110-volt power outlets. One is in the rear passenger compartment and the other is in the truck bed. The first one is ideal for charging a laptop or gaming while traveling. The second is perfect for connecting power equipment or operating camping gear.
While the standard audio package may be sufficient for a few, an available 10-speaker Fender Premium Audio system is a desirable upgrade. Also, an around-view monitor upgrade is available. This one utilizes a bird's eye view thanks to four exterior-mounted cameras.
Safety Equipment
Pickup trucks long-trailed passenger cars in all matters of safety equipment. But that is changing. Among the simpler modifications includes eight standard airbags with this model. That is two more than what is usually found. Add in the requisite traction control and stability assist and modern trucks are better suited to supply a safe driving experience.
Next, on the driver-assist tech front, the 2022 Frontier offers the available Nissan Safety Shield 360 package. This bundle supplies automatic emergency braking with pedestrian detection, high-beam assist, and rear automatic braking. Moreover, it comes with a blind-spot warning, rear cross-traffic alert, and lane departure warning.
Nissan also avails adaptive cruise control, traffic sign recognition, and driver alert. However, what you will not find in a Frontier model is ProPilot Assist, the brand's semi-autonomous driving system. We have tested it with various Nissan products and can confirm that it is a driver aid that comes in handy, especially on long trips.
---
---
The New Nissan Frontier
The third-generation Frontier is a welcome competitor in a segment that continues to grow. Besides Tacoma, shoppers might consider the Jeep Gladiator, Ford Ranger, GMC Canyon, Chevrolet Colorado, and the Honda Ridgeline.
All in all, we think the Frontier brings a welcome fusion of style, performance, capability, and modern touches to the segment. It is a segment value too with well-equipped models costing around $35,000 to just over $40,000 with every option taken.
---
See Also — Nissan is the Latest to Ditch V8s
Photos copyrights Stumpwater Media Group. All rights reserved.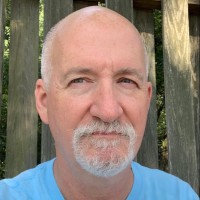 Latest posts by Matthew Keegan
(see all)