Pictured: A trio of Nissan all-electric vehicle concepts.
---
Automotive manufacturers are busy making plans to switch to electrification, with investments in the tens of billions of dollars expected. Manufacturers such as GM, Volkswagen, Ford, and Hyundai announced their plans in recent weeks, but curiously absent was Nissan.
That's all changed as Nissan revealed near the end of the month that it, too, would invest heavily in electrification and mobility, setting aside $18 billion as part of its "Ambition 2030" plan.
Broad EV Market Penetration
Nissan's plans are ambitious, thus the name. Specifically, the company plans to introduce 23 new electrified models, including 15 new EVs by fiscal year 2030. As a result, the company is aiming for an electrification blend of more than 50-percent worldwide within the Nissan and Infiniti brands.
Drilling down, Nissan says it will introduce 20 new EV and e-POWER equipped models in the next five years. Notably, Nissan proposes to expand its electrification sales mix across major markets by fiscal year 2026. These targets include Europe, where electrification will represent more than 75-percent of sales, and Japan with more than 55-percent of sales.
In China, Nissan expects to reach 40-percent penetration by 2026. In the U.S., though, similar market penetration is planned, but Nissan is looking at fiscal year 2030 to reach that goal.
"We are proud of our long track record of innovation, and of our role in delivering the EV revolution. With our new ambition, we continue to take the lead in accelerating the natural shift to EVs by creating customer pull through an attractive proposition by driving excitement, enabling adoption and creating a cleaner world," said Nissan COO Ashwani Gupta.
A significant part in helping Nissan reach its electrification goals is its investment in solid-state batteries. In a few years, a pilot plant producing these kinds of batteries will launch. By 2028, the first EVs powered by solid-state batteries hit the market. These batteries are considered more stable, less likely to catch fire or leak harmful chemicals.
Nissan Mobility
On the mobility front, Nissan plans to make available its advanced driver-assistance and intelligence technologies to additional consumers. Likewise, Nissan says its efforts will help the automaker create new mobility services and relationships.
Notably, Nissan intends to increase its proprietary ProPILOT technology to over 2.5 million Nissan and Infiniti vehicles the 2026 fiscal year. Further, the company will also develop its autonomous vehicle technologies, intending to integrate next-generation LIDAR systems on almost every new model by fiscal year 2030.
As for the differing transportation needs of various countries, Nissan will take a localized approach by working with suitable partners for the cities. In addition, the company plans to find sustainable mobility options in rural locales.
New Trucks and One Soon to Go
Among the three Nissan prototypes shown in the introductory photograph is an electric pickup truck, the Surf-Out. Not much is known about the truck, which seems smaller than the midsize Frontier.
Incidentally, production of the latest-generation Frontier is underway, which is powered by a naturally aspirated 3.8-liter gasoline engine that works with a 9-speed automatic transmission.
The Surf-Out concept is a two-door regular cab model with an open greenhouse and a proportionately long bed. We think it will rival the Ford Maverick in size, but unlike the Ford, it is a fully electric model.
No other details are available as of this writing. Indeed, it may be a few years before Nissan's full-electric line materializes. Still, it is a futuristic concept that's bound to engender much speculation.
Speaking of speculation, rumors surfaced recently that the current Titan will be the last one for Nissan. Introduced in 2004 and overhauled in 2017, Nissan's full-size pickup truck has struggled mightily to make inroads in a highly competitive segment.
Indeed, Nissan sells just a few thousand copies each month. On the other hand, the segment-leading Ford F-150 reaches that number in about one day. Clearly, the Titan isn't doing what Nissan needs it to do to justify its continuance beyond the current generation.
That said, Nissan can easily keep the Titan and similar Titan XD going for several more years. In fact, with new truck prices surging, the Titan might turn into the segment's value leader. That's a recipe Nissan used for several years when the aged Frontier posted strong sales year over year.
As for the weight of this rumor? Yes, we'll go with it. We think the Frontier will continue to draw in Nissan faithful and capture interest from owners of competing brands. That's a recipe for success and will give Nissan ample time to build an electric truck to take on Rivian, Ford, Chevrolet, and Tesla.
---
See Also – Introducing the New 2023 Nissan Pathfinder (Review)
Photos courtesy of Nissan Motors.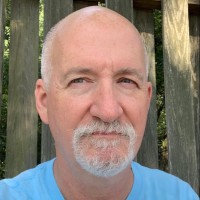 Latest posts by Matthew Keegan
(see all)