Do you remember the Mitsubishi i-MiEV? If you do not, you are in solid company.
That diminutive EV city car was initially offered by Mitsubishi more than a decade ago. It represented the first batch of modern EVs, but it was cheap and forgettable. Especially for its 62-mile range.
A decade later, Mitsubishi is under the watchful care of Nissan. Although the i-MiEV is long gone from the U.S. market, the platform has evolved and supports other small EVs that are sold in Japan.
The latest of these is the Nissan Sakura, a vehicle that will be built alongside the Mitsubishi eK. Limited to the Japanese market, at least for now, the Sakura is yet another response to consumer demand for tiny EVs.
Nissan Sakura Specifications
Named after the Japanese cherry blossom, the Nissan Sakura follows the Leaf and Ariya as mass-market EVs. Nissan is bullish about the Sakura's success. Indeed, the company's Executive Vice President Asako Hoshino said, "We believe it will be a gamechanger for the Japanese market and will make EVs much more accessible to customers in Japan."
The Sakura has a 20-kWh lithium-ion battery with an output of 47 kW. It produces 195 Nm of torque and that is equivalent to 144 pound-feet in the U.S. Other specifications include a top speed of 130 km/h (81 mph) and a driving range of 180 kilometers (112 miles).
These numbers may not be especially impressive to Americans, but then we're not talking about a vehicle that will be sold here.
Level 2 charging (240 watts) takes 8 hours, but with fast charging, approximately 80 percent of its load should be reached within 40 minutes. As a city car, though, the Sakura is ideal for local driving. Besides, in Japan, high-speed rail connects the country to those wanting to travel long distances.
Inexpensive and Affordable EV
Nissan will offer the Sakura in three trims: S, X, and G. The prices are listed in yen and are 2,333,100, 2,399,100, and 2,940,300, respectively. As of this writing, these amounts convert in U.S. dollars to $18,253.36, $18,769.72, and $23,000.56.
But the prices do not include local incentives that are expected to drive the Sakura's final cost down to $14,000 for the base model. Yes, that is incredibly inexpensive and comes in slightly below America's least expensive model, the gas-only Mitsubishi Mirage.
Nissan Sakura Highlights
What other features make the Nissan Sakura interesting? Like many other EVs, this one allows for one-pedal driving. This means the driver will use the accelerator almost exclusively. To slow down, simply disengage the pedal and the EV quickly reduces speed, then stops.
While operating in "footless" mode, regenerative braking captures kinetic energy and stores it. The benefit here is noteworthy for another reason: wear and tear on brakes is greatly diminished. Yes, you will still find a brake pedal, but with deft driving, its use is reduced accordingly.
The Sakura is spacious inside, despite its tiny footprint. Short overhangs, a tall profile, and no wasted space make this vehicle suitable for four individuals. Its luggage capacity measures 107 liters and that is 3.78 cubic feet.
A few groceries fit behind the rear seat and that is it. Also, it weighs less than 2,400 pounds and which is far below the average of the typical car sold in the U.S.
Bring it Here
No doubt, the Nissan Sakura will serve its home market well. Consumer appetite for small people movers, also known as kei cars, is strong. We believe, though, that Nissan and Mitsubishi will find other markets for these EVs, including China, India, and perhaps Europe.
As for the U.S. market, consumers are demanding large vehicles with long ranges. These attributes drive up costs tremendously. At this point, a $40,000 price threshold is about the lowest seen. However, there are a few exceptions as the Nissan Leaf and Chevrolet Bolt cost thousands of dollars less.
America's obsession with large vehicles and long-range may keep models such as the Nissan Sakura away. But that is a shame as crowded cities such as Los Angeles, San Francisco, Chicago, New York, and Washington, DC, are ideal for tiny EVs.
Perhaps the EV revolution will be won not by ever-advancing technologies, but with affordable small models that are entirely suitable for urban drivers.
---
Photos courtesy of Nissan Motor Corporation.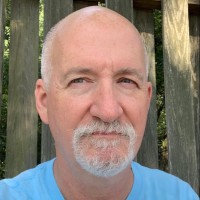 Latest posts by Matthew Keegan
(see all)