When it comes to Nissan trucks, you'll find three models. A fourth may be on the way.
The Nissan Motor Company is a strong player in the truck market, which is comprised of traditional body-on-frame pickups and utility vehicles. Add in its line of large vans and this automaker is a noteworthy force in the commercial sector.
Competition, though, is fierce as GM, Ford, Fiat Chrysler, and Toyota, put up some stellar models. Honda also has its Ridgeline crossover truck and we're expecting Hyundai and Volkswagen to soon jump in as well. Outside of its NV vans, there are three Nissan models which drive customers to showrooms. We'll also mention a fourth that's likely to return.
Nissan Trucks, Not Crossovers
To keep things simple, crossovers and other unibody models are not part of this discussion. Instead, our focus is on the models offering true four-wheel-drive excitement!
1. Nissan Titan, full-size pickup truck.
Launched in 2004, the Titan has always trailed the Toyota Tundra among the "also-ran" trucks, which are not Ford, Chevrolet, Ram, or GMC. In 2017, the Titan XD rolled out, followed by an all-new Titan itself in 2018. Sales increased five-fold over 2015, as Nissan expanded the line to include Single Cab, King Cab (extended), and Crew Cab body styles. A 5.6-liter V8 engine powers all models, although a Cummins 5.0-liter turbo-diesel V8 is optional with the Titan XD.
For 2020, Nissan will drop the Regular Cab and the Cummins option. Furthermore, this model receives a facelift, an updated gas engine, and an all-new 9-speed automatic transmission. Other changes include new grilles and lighting elements, a 7-inch instrument panel screen, and a newly available 9-inch touch-screen display. Expanded cubby space, an available panoramic sunroof on the crew cab, and optional wireless charging elevate this model.
Despite cutting back on the body styles and engine offerings, Nissan's new focus should help this manufacturer do a better job targeting its core buyers. Still, we're not sure if Nissan will improve upon its average 50,000 annual sales with the refreshed model.
---
---
2. Nissan Frontier, midsize pickup truck.
The Nissan Frontier is an old truck. In fact, it was last updated in 2005, which is 15 years ago. Typically, manufacturers overhaul their trucks every five or six years, so the current Frontier is way behind the curve.
And yet, its old design isn't hurting sales as Nissan can count on about 75,000 units sold each year. That's after reaching the bottom in 2009 when just over 27,000 units were sold, which is also the year industry sales collapsed.
The good news is that a new Frontier is on the way. The bad news is that we don't know when it will arrive. That said, we're forecasting a new Frontier to roll out in 2020 as a 2021 model, a vehicle based on an updated version of the current platform. That's the same strategy Toyota has used by the Tacoma, which is also the segment's best-selling pickup truck. Besides including the latest tech features, the 2021 Frontier will have a more powerful V6 engine paired with a seven-speed automatic transmission. We expect the six-speed manual gearbox to return.
There are two other changes we think Nissan will include, although they aren't confirmed. The first one involves tapping NISMO to build a version to take on the Tacoma's TRD line. This makes perfect sense, especially if you want to emphasize the truck's off-road chops. The second one involves offering a 2.8-liter turbo-diesel four-cylinder engine, which is a Cummins design. This would allow Nissan to maintain its relationship with Cummins, while offering an engine option few competitors have.
---
---
3. Nissan Armada, full-size utility vehicle.
The Nissan Armada is a bigly SUV, which competes with the likes of the Toyota Sequoia and Chevrolet Tahoe. Oddly, it isn't underpinned by the same platform supporting the Titan. Instead, Nissan utilizes a separate platform which supports the Japanese-based Nissan Patrol.
Sales of the new Armada more than doubled in 2017, before pulling back slightly in 2018. Nissan should average a respectable 30,000 units sold annually moving forward. And just as the Titan received a new transmission for 2020, we expect the 2021 Armada to include similar changes.
---
---
4. Nissan Xterra, mid-size utility vehicle.
We last saw the Nissan Xterra in 2015, which is a midsize utility vehicle based on the same platform underpinning the Nissan Frontier. Nissan discontinued this traditional SUV due to declining sales, poor fuel economy, and mandated safety updates, which made carrying out an update prohibitive.
Well, with a new Frontier on the way, might we see the return of the Xterra? That's possible, especially since Toyota's 4Runner continues to sell well, a model based on the Tacoma's frame. Ford will soon have the Bronco, and we've always thought GM might do something along the same lines.
Nissan already has such a model in place…in China. Dubbed the Nissan Terra, this SUV is slightly smaller than the Pathfinder, but larger than the previous Xterra. Since it already exists, Nissan would have to do very little to prepare this vehicle for the U.S. market. And if that's Nissan's plans, we may see an all-new Xterra arriving after the Frontier, perhaps in early 2021 as a 2022 model.
---
---
Nissan Trucks: It's a Wrap
So, there you have it. Our take on Nissan trucks and the company's place in the U.S. market. Most definitely, many factors play into a manufacturer's decision to build or update any model. Beyond the Titan, the three other Nissan models are heavily influenced by what Nissan builds elsewhere, even if there are some differences between models.
---
See Also — Highlights of the 2019 Nissan XD
Photos copyright Nissan Motors.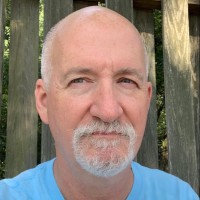 Latest posts by Matthew Keegan
(see all)