Truck tires are broken down into a broad range of categories. To decide what kind of tires to install on your truck you really need to consider a few things before jumping into a decision, perhaps regretting your purchase if you act in haste.
First, ask yourself a few questions.  Is my truck an everyday driver and will I drive it on the highway often? Will I go off-roading with this truck and to what extent?  Finally, am I buying tires for looks or comfort?
These questions are valid and we should really think about them before making a purchase.
Off-Road Tires
The first kind of tires we are going to look at are off-road tires or what is sometimes referred to as mud tires. This class of tires offer extreme performance when we need it, however, with extreme performance, there must be some sort of sacrifice and that can be found in ride quality — the more aggressive the tire is the harder the ride will be.
An aggressive mud tire, for example, will make you or your passenger feel like you are riding in a tank and in no way makes for a comfortable ride. Keep this in mind if you are buying the tires for looks or for occasional off-road driving. Talk to people who regularly use these tires and you will see that the rough ride can get old after awhile.
All-Terrain Tires
The next step down is an all-terrain tire. This truck tire is a good sacrifice as it offers a decent off-road experience and is not as brutal on your vertebrae.  All-terrain tires are available from "mild" to more "wild" tread designs, so take your time to research the tire that will work best for you.
The more aggressive tires such as BF Goodrich all-terrains offer excellent traction year 'round, but do ride a little rougher than a tire such as the Goodyear ComforTred.  On the lighter side, you can look at some of the aggressive all-season tires that will ride very well but may not do as well off-road or in the snow.
Street Tires
Now let's take a look at the final class which is your street tire. If you are looking at street tires you can throw off-roading or winter traction out the window. However, your ride will be very comfortable.
Most people use these tires for show trucks or for street performance — unless they are rated as dedicated snow tires which means they can be performance style snow tires or the more aggressive snow tires used for plowing.
Just remember not all tires are created equal especially when it comes to truck tires. You really need to take the time and think about how you will be using your truck — again, consider your options because truck tires are expensive and you may regret your decision. Look for tires you will enjoy as much as the truck they've been fitted with.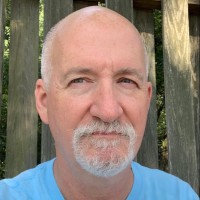 Latest posts by Matthew Keegan
(see all)