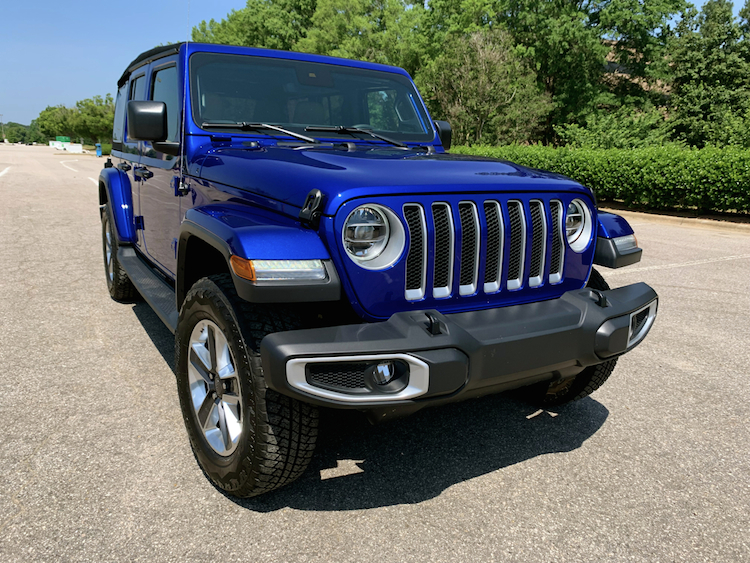 ---
The Jeep Wrangler has a reputation for off-road prowess, but you'd never know how well this utility vehicle performs unless you personally put it to the test. Admittedly, my previous two times with the Wrangler barely touched on its capabilities, although navigating through several ruts offered a tantalizing taste of what it can do.
With a 2019 Jeep Wrangler four-door (Wrangler Unlimited to some) included in my media fleet rotation this past May, I knew I needed to up my game. That meant turning my sights two hours southwestward to the Uwharrie National Forest near Troy, NC.
Uwharrie has eight trails for SUV off-roading with ratings of easy (1), moderate (4), difficult (2), and extremely difficult (1). I immediately ruled out the latter as it isn't suitable for stock SUVs. I chose one of the difficult trails quite by accident — it was the first one we came upon. I say "we" because my wife, Ruthie, was my sidekick. I had given her a small taste of what off-roading was about a few years back with a Nissan Armada and she wanted more. Sunday afternoon date, here we go!
---
---
Notes From Uwharrie National Forest
This isn't your typical new vehicle review. Instead, you'll find my notes detailing our Uwharrie adventure. For my most recent reviews of the Wrangler JL, you can find both two- and four-door stories on this site.
1. Badin Lake Recreation Area.
The Uwharrie National Forest covers some 50,000 acres in south-central North Carolina. It is closer to Charlotte than it is to Raleigh and is due south of Asheboro, which is the home of the North Carolina Zoological Park. If you're traveling from South Carolina, it's about 60 miles north of the border.
The Badin Lake section is comprised of one hiking trail, 25 horse/hiking/biking trails, and the eight trails reserved exclusively for off-roading. Within the recreation area are campgrounds, horse camps, and shooting ranges.
If you use one of the OHV trails the fee is $5 per day or $30 per year. You can buy passes at the ranger station or through local merchants.
---
---
2. Dickey Bell Trail Overview.
The trail of choice for me was the Dickey Bell, a winding route that begins on the Dutch John Road and eventually connects with the Rocky Mountain Loop, which has a moderate rating. Many of Uwharrie's trails connect, although there are places where the main road crosses, which supplies an option for an early exit.
The Dickey Bell features a wide variety of obstacles and terrain. What's described as a "technical hill climb" is the most challenging aspect of this trail.
3. Jeep Wrangler Unlimited Sahara.
Fiat Chrysler lent me a Jeep Wrangler Unlimited Sahara for a week of adventuring. This one comes with a turbocharged 2.0-liter four-cylinder engine, which is an upgrade from the standard 3.6-liter V6. By next year, Jeep will offer a turbo-diesel engine. A hybrid is also on the way and rumors of an all-electric Wrangler persists.
Jeep pairs the four-wheel-drive-only Wrangler with an eight-speed automatic transmission. The additional 21.6 inches between the axles was a difference maker for this Jeep while off-roading.
The Jeep marque essentially controls the segment with the Toyota 4Runner its nearest competitor. An all-new Ford Bronco arrives in 2020.
---
---
4. Up and Down the Trail.
The Dickey Bell trail starts out easy, then quickly gives way to a handful of humps that should be navigated with care. This is where you'll get your first taste of axle articulation.
If you're a relative novice like me, the humps are ideal for gauging the Jeep's approach (41.8 degrees), breakover (21 degrees), and departure (36.1 degrees) angles. The first two angles roughly split the difference between the S/Sport and Rubicon models, although the two-door has a superior breakover. The Sahara's ground clearance is exactly 10 inches, compared to 9.7 inches for the standard models and 10.8 inches for the Rubicon.
Beyond the humps, the first outcropping of rocks appears. Depending on where you are on the trail, you can avoid the more challenging rocks by staying either to the extreme left or right. In some areas, guardrails are in place, which may keep your Jeep from sliding down a ravine. They also serve as decent markers in low-light settings. Follow the orange diamonds to ensure you're always on the right trail.
5. Tougher Than Expected.
Credit the trail folk with rating the Uwharrie accurately. Or at least the Dickey Bell trail. By far, it was the most challenging trails I've ever taken. Soon after pushing through what seemed like endless rock croppings, we approached a tight bend in the road. That bend seemed partially carved out by earlier trekkers. It was mostly clay covered and very slippery.
In fact, this was the most hazardous part of the trail we took — while navigating the bend, the Jeep's right wheels lost grip and slid. Fortunately, the Jeep skidded forward and we pulled out of the bend, crossed a shallow creek, and continued on our way.
Further down the trail, the route split briefly. We observed what was ahead of us and chose the easier route. The reasons for this were simple: 1) I did not own the Jeep, and 2) it came with step rails and I wasn't about to put expose them to the hazards. Still, the off-off-road section was challenging enough and like much of the trail, we simply crawled forward.
---
---
6. Our First Meet Up.
Oddly, we didn't meet a soul on the trail until we were nearly two-thirds of the way down the path. Apparently, much of the "traffic" started on the other end, because soon after we met one Jeep, other four-wheel-drive vehicles showed up.
I quickly learned the rules of the trail — yield, wherever possible. In this case, everyone yielded to me, but it also gave us a chance to stop, meet people, and discuss what lay ahead. The first guy we met simply pulled his Wrangler up on a hill and stopped. While we navigated forward, he took a video of our movement. Unfortunately, we didn't ask for a copy.
Moments later, as we moved forward, we met a caravan of Wrangler drivers who encouraged us to make our way forward. Soon thereafter, we met yet another caravan and this time we stopped and turned around. Apparently, there was a big tie-up further down the trail. There was also a precipitous drop and with the encouragement of a young couple behind the wheel of a similar Wrangler, we decided to heed their advice and turn around. The last thing I wanted was this story to turn into a catastrophe narrative!
---
---
7. Follow the Leader.
When it comes to off-roading, sometimes you need to follow, not lead. Once we decided not to take on the most rigorous segment of the trail, heading back was the only option. But that decision wasn't without some consternation. After all, some of the trail already taken was difficult enough. Further, instead of descending as we did on the way to our turnaround spot, most of the trail heading back would do the opposite: ascend.
But I soon learned something important about off-roading: few people do this alone. By this, I mean few people take to the trail without other vehicles present.
Happily, the second group of offroaders was happy to guide us back to the trailhead. Indeed, when the road got tough, the lead Jeep or one of the other followers ahead of us, got out and guided us through the rough patches. Multiple right-center-left turns of the wheels brought us through. We were also advised to avoid the same side trail we took earlier — it was ideal for descending, but not for ascending. Especially in a stock Jeep.
As challenging as the return was, it seemed we made it faster. We knew what was ahead of us, which certainly helped. Again, the most significant part of the trip back was following — we were always behind at least two Jeeps until our safe return to the trailhead.
---
---
8. The Jeep Culture.
Once at the trailhead, we drove on to the lot where most off-roaders gather to plan their excursions. We met the first group of off-roaders, who had tightly parked their collection of four Wranglers and were standing away from their vehicles talking. It was the first time off-roading at Uwharrie for one couple, whose seasoned leader guided them through the entire Dickey Trail.
But it wasn't their last trip either — up next was the 2.1-mile Daniel trail, the only one carrying an "extremely difficult" rating. This group of 20-somethings was up to the challenge and I'm sure they completed their trip even with much difficulty.
You see, the Jeep Culture is such that it mimics the Army Ranger motto — leave no man behind. If you go out together, you'll finish as a unit. One person's problem quickly becomes a group effort to fix it, whether by means of personally navigating a tough stretch or winching a comrade from the muck.
---
---
Uwharrie: Mission Accomplished
The Jeep Wrangler with the new turbocharged engine proved itself. On the road, the extra torque came in handy for passing. Off-road, the little engine that could never be flagged. It was easy to forget what was under the hood, especially while crawling and the turbo remaining silent for the most part.
The additional space between the wheels gives the four-door Wrangler a "leg up" in some cases, particularly where the breakover is long, but not especially tall. The fuel tank and transfer case skid plates are standard. The Sahara is the only trim with standard side steps. The Rubicon is the lone trim with rock rails. The Sahara also has the largest stock tires — 18-inch Bridgestone Duel A/T tires were present. Some stock Saharas are outfitted with Goodyear Wrangler Adventurer tires.
We admired those trail trekkers who were navigating without their doors and tops. But that wasn't for us — we kept the soft top on, the doors in place, and cranked the air conditioning. In-cabin comfort was a priority for this 60-something team of off-road mavens, whose mission was accomplished well before twilight.
---
---
2019 Jeep Wrangler Unlimited Specifications
---
| Jeep | 2019 Wrangler Unlimited |
| --- | --- |
| Segment | Midsize Sport Utility Vehicle |
| Base Sticker Price | $31,445 (plus $1,445 destination fee) |
| Price as tested | $48,000 (Sahara) |
| Standard Engine | 3.6-liter, V6 |
| Horsepower | 285 @ 6,400 RPMs |
| Torque (lb.-ft.) | 260 @ 4,800 RPMs |
| Transmission | Six-speed manual or eight-speed automatic |
| Optional Engine | 2.0-liter; turbocharged inline-four |
| Horsepower | 270 @ 5,250 RPMs |
| Torque (lb.-ft.) | 295 @ 3,000 RPMs |
| Transmission | Eight-speed automatic |
| Seating | 2+3 |
| Curb Weight (pounds) | 4,200 to 4,455 |
| Wheelbase (inches) | 118.4 |
| Length (inches) | 188.4 |
| Width (inches) | 73.8 |
| Height (inches) | 73.6 |
| Headroom (f,r — inches) | 40.7, 40.2 |
| Legroom (f,r — inches) | 41.2, 38.3 |
| Shoulder room (f,r — inches) | 55.7, 55.7 |
| Hip room (f,r — inches) | 53.9, 56.7 |
| Storage (cubic feet) | 31.7, 72.4 |
| Gross vehicle weight (pounds) | NR |
| Towing (pounds) | 3,500 pounds |
| Payload (pounds) | 880 to 1,000 |
| Fuel | regular |
| Fuel Tank (gallons) | 18.5 |
| EPA Fuel MPG (city/highway) | 17 or 18/23 (V6); 22/24 (2.0L turbo) |
| Manufacturing Plant | Toledo, Ohio |
---
---
See Also — Highlights of the 2018 Jeep Wrangler
Photos copyright Auto Trends Magazine. All rights reserved.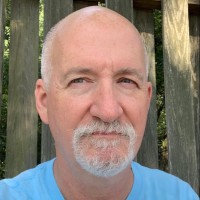 Latest posts by Matthew Keegan
(see all)