New four-cylinder EcoBoost engine to power 2014 Ford Fusion.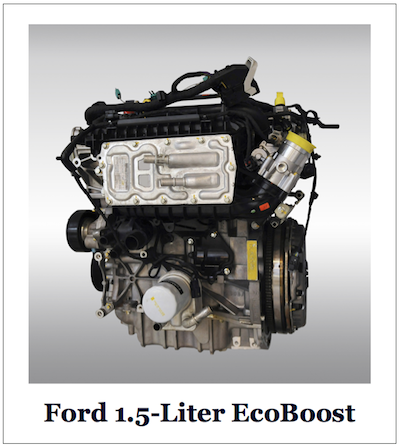 EcoBoost® is a registered trademark for Ford's line of turbocharged, direct fuel injection and variable valve timing engines, a family of powerplants that pack a lot of punch from a small footprint.
EcoBoost Family
The first EcoBoost engine for North American consumption made its debut in 2009 in large Ford and Lincoln models, a 3.5-liter V-6 motor. That engine is now available in larger cars, trucks and SUVs across the Ford and Lincoln lines, and has since been joined by a pair of four-cylinder engines and one three-cylinder version.
This month, Ford announced plans to build a fifth EcoBoost engine, displacing at 1.5-liters. The newest four-cylinder design features a pair of innovations too: a computer-controlled clutch on the belt-driven water pump and a water-cooled charge air cooler. Ford says that the clutch will reduce engine warm-up times while the air cooler is designed to feed air into the motor more efficiently.
Said Joe Bakaj, vice president, powertrain engineering for Ford. "The new 1.5-liter unit further extends our EcoBoost promise of economical driving in terms of both fuel efficiency and – in some markets – tax savings." Those tax savings cover engines with a displacement of 1.5 liters and smaller.
Improved Efficiencies
The new engine will also feature an integrated exhaust manifold, a design featured in Ford's smallest EcoBoost, a 1.0-liter three-cylinder motor. Ford says that its newest motor will provide near equal horsepower as the current 1.6-liter EcoBoost while improving fuel economy and reducing CO2 emissions.
The 2014 Ford Fusion will be outfitted with the new engine, likely replacing the standard 1.6-liter EcoBoost now used. Fusion's other engine choice is a 2.0-liter EcoBoost four and that option is likely to stay in place.
Production of the engine will begin this month in Romania and will be showcased in the all-new Ford Mondeo making its global debut later this month at Auto Shanghai 2013. The Mondeo is sister to the Fusion, a model that is sold in Europe and Asia chiefly.
EcoBoost Penetration
Ford's intent is to offer EcoBoost engines broadly across nearly every model line worldwide. Since its first EcoBoost was offered in 2009, Ford has sold 600,000 vehicles equipped with its patented engine line.
The three cylinder EcoBoost was introduced in 2012 and promptly won the 2012 "International Engine of the Year" award. We'll soon see that engine stateside in the subcompact Fiesta and the compact Focus.
---
See Also — Ford Brings its EcoBoost Challenge to the Masses
Photo courtesy of the Ford Motor Company.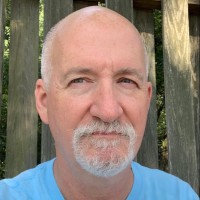 Latest posts by Matthew Keegan
(see all)