Once again, Mazda supplies a model for a competitor.
Fiat has struggled mightily ever since returning to the US in 2011. A large part of that blame has to do with product mix.
Indeed, timing is everything in this market and that's one reason why small car models such as the 500 and 500L have been poorly received. A third model, the compact 500X SUV has held its own, but it has been outsold by nearly a 10-to-1 basis by the similar Jeep Renegade. When it comes down to it, Jeep has much better name recognition than Fiat.
Fiat isn't giving up on the market, but its fourth model line is its most intriguing one yet. As it did with the 500, Fiat turned to its heritage to pluck a model name, in this case, the 124 Spider. The original model was a 2+2 convertible sports car built from 1966 to 1985, then followed by the Barchetta or "little boat," originally meaning an Italian-style open two-seater sports car designed for racing.
Although Fiat resurrected the 124 Spider name for its latest offering, it turned to a competitor to supply the new vehicle. The two-seat Fiat is based on none other than the current-generation Mazda MX-5 Miata, quite easily the world's best-known mainstream roadster. Mazda may not have the market pull of the top guns, but it does have product that is the envy of its competitors. Even the world's largest automaker, Toyota, has turned to Mazda for one model, namely the Yaris iA (formerly the Scion iA), based on none other than the Mazda2.
2017 Fiat 124 Spider
The 2017 Fiat 124 Spider is available in three trims: Classica ($24,995), Lusso ($27,495), and Abarth ($28,195) — add $995 for destination. My Lusso test model added a customer preferred package ($3,795) and an automatic transmission ($1,350), bringing this vehicle's final price to $33,635. However, a $2,300 package credit cut that cost to $31,335.
Underneath it all, the Fiat 124 Spider is very much a Mazda. But what Fiat did to the body and to the engine sets this model apart from the Miata.
Both models sit on a 90.9-inch wheelbase and share the same general structure. Underneath, the suspension is roughly the same, but each model has unique springs, dampers, and roll bars. The key differences include overhang and weight — the Fiat is 5.5 inches longer and nearly 200 pounds heavier. As the pictures show, the front and rear fascias are drastically different.
Same Transmission Choices, Different Engines
The most significant separation between the two is what's under the hood. Mazda relies on a naturally aspirated 2.0-liter four-cylinder engine making 155 horsepower and 148 pound-feet of torque to move the Miata. Fiat comes in with a 1.4-liter turbocharged four-cylinder engine with 160 horsepower (164 hp in the Abarth) and 184 pound-feet of torque. Both models are paired with either a six-speed manual gearbox or a six-speed automatic transmission. My test Mazda last year had the manual; the Fiat loaner came with the automatic.
Nearly everything else about the two roadsters is the same, although you'll find different door panels and gauge faces in the Fiat. Sound deadening materials, including an acoustic windshield, thicker rear glass, and under carpet filler insulate and add weight. Despite the added materials, I found the cabin noisy — but, then, I like the feedback.
If you haven't sat inside a Miata or 124 Spider, you'll immediately realize two things:
1) You'll need to drop way down to get in, and
2) Space is tight!
The first point shouldn't come as a surprise to anyone who regularly drives or rides in sports cars. The second point may be an unknown to people not familiar with this model. But I can say that my 6-foot frame fits fine with a few inches to spare. That said, I prefer additional legroom, but you're not going to find it.
Winter Drop Top Driving
Delivering a convertible to my NC home in January is risky. Nearly a year earlier, the Miata arrived and was almost immediately locked in as one of our famous ice storms came through. Two days later the roads were clear, but thick ice was still shoved underneath the roof. Unfortunately, I wasn't able to drop the top.
This year, the weather alternated between cold and mild, but at least it remained clear. That means on the very first day the air temperature nudged the 50-degree mark (Fahrenheit, naturally), my oldest son and I took a 20-mile trip with the roof down. Dropping the roof means disconnecting two latches and a hook, then easing the roof behind the seats and just ahead of the teeny-weeny trunk (measuring 4.94 cubic feet — barely large enough to hold a pair of weekend bags. It is a quick process and once the roof is down, it clicks in place.
Besides freezing when driving, we took in all the noise the roadster delivers. And that noise isn't much louder than with the roof up and secured in place.
My neighbor turned up his nose at the Fiat when he learned it was equipped with the automatic transmission. Then again, I've had my share of Corvettes and other hot cars with slush boxes too — let's just say that automatics win out with most customers and that's reality.
At least Fiat doesn't include paddle shifters, which means if you want to control shifts you'll put the transmission in "sport" and tap the shifter to move up and down the gear ratio. It isn't my way of having fun, so I just left the roadster in drive mode and stomped on the pedal.
On the Road
Fiat's 1.4-liter turbo is a decent engine, especially in the roadster. Of course, you have to deal with turbo boost delay, but the pause is only minimal, while the power supplied is worth the lag. You may object to assigning the term "sports car" to this vehicle and that's a fair rebuttal. That said, the zippiness of this car and its fun-to-drive handling characteristics means this rear-wheel drive machine is worth at least a look.
Again, I was handed the keys (key fob) of an automatic — the manual is something entirely different (and slower) according to Car & Driver. If that experience is anything like the manually-equipped 500L I had two years ago, then I know precisely what that means — disappointment.
One area where Fiat has an edge is with the Recaro seats found in the Abarth edition. Not that you need them for the extra four horsepower that comes with this model, but the bolstering and overall support appeals to some enthusiasts. On the other hand, I've heard people complain about Recaros for being too stiff for long-haul driving. Then again, if you have any sort of back problems no roadster or sports car will do you much good.
Parting Thoughts
Fuel economy comes in at an EPA-estimated 25 mpg in the city and 36 mpg on the highway for the automatic (26/35 for the manual). Mine came in even below those estimates — closer to 20 mpg. I know this because the fuel needle quickly moved to the half full point after only 120 miles. I can't blame elevation for the discrepancy — cold weather may have been a factor.
Fiat hit it right with the 124 Spider, although the current iteration is nothing like the original. Some purists may be put-off by Fiat turning to Mazda instead of building the car internally. Let me say this: if Mazda didn't offer up the Miata, there wouldn't be a Fiat roadster. Fiat Chrysler just doesn't have the resources to build this car from the ground up — SUVs, pickup trucks, and Alfa Romeo are a priority.
As for your choice of model, the tester I drove is a very good example of one to consider. But if you want a slight performance edge, the Abarth edition has a sport-tuned suspension and a limited-slip differential, two must haves for people who prefer twisty roads.

---
See Also — Surprise Midsize Value: 2017 Volkswagen Passat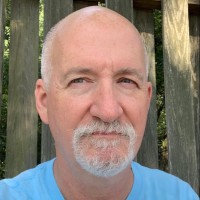 Latest posts by Matthew Keegan
(see all)