Ah, naming convention changes. Lincoln has done it. Cadillac is doing it…again. And Infiniti has also accomplished a change in its own model nomenclature.
Car manufacturers, especially luxury brands, have been realigning model names to reflect a more Eurocentric alphanumeric pattern. The change is meant to advance product uniformity, but it also creates some confusion, among customers as well as with the automotive press. And we're the ones who are supposed to know better.
Nevertheless, when a new model hits the market, it behooves everyone to understand the name as well as the origin. For Infiniti, all car models now begin with a Q. All SUVS begin with a QX. In both cases a two digit number follows, therefore you will find Q60 and QX80 within that brand range.
My most recent weekly driver was an Infiniti Q50, a five-passenger rear- or all-wheel drive sedan that replaced the previous G37 in 2014. However, the G37 was not discontinued. Instead, Infiniti kept the G37, renamed it the Q40 for 2015, and will drop that model for 2016. In effect, Infiniti offered two entry-level sedans for the 2014 and 2015 model years, with the older model undercutting the price of the new model by about $4,000. Consequently, you may find all this very perplexing.
Befuddlement and musings aside, the 2015 Infiniti Q50 is the current gateway model for the marque. Other smaller models will eventually follow, but to avoid further disruption, we'll concentrate on the sedan at hand.
Notably, the Q50 competes with disparate luxury sedans, including the BMW 3 Series, Cadillac ATS, Mercedes-Benz C-Class, the Lexus IS Series, the Audi A4, and multifarious luxe models priced below $40,000.
Do you prefer a coupe or a convertible? Consider the Q60 instead. Oh, yes, that model was previously known as the G37 coupe.
The Infiniti Q50 is a muscular sedan, dressed with a broad, provocative grille accented by fashionable headlights and marked by a sporty lower grille opening itself balanced by a pair of embrasures containing LED lights and fog lights.
Moreover, this model has an imposing presence with a pronounced hood, muscular shoulders, and a rising beltline. Chiseled upper and lower side profile character lines, stylish aluminum alloy wheels, and a sloping roofline are present. To the rear is a trunk lip spoiler, wraparound tail lamps, chrome embellishments, fog lights and a pair of chrome exhaust finishers.
In summation, the Q50 is a sporty model with an aggressive front fascia and a slightly perceptible rear haunch.
---
2015 Infiniti Q50S
---
The Q50 is available in three trim levels — Q50 3.7 ($37,150), Q50 Premium ($40,000), and Q50S ($43,650). Add $1,800 for each corresponding all-wheel-drive variant. And if you want a hybrid, you can have one for $44,400.
All standard models are powered by a 328-horsepower, 24-valve V-6 engine. This naturally aspirated engine is paired with a 7-speed automatic transmission that can be operated in manual mode. Solid-magnesium paddle shifters are fixed to the steering column. Choose the hybrid and you get a 3.5-liter, V-6 engine that makes a net 360 horsepower. Infiniti pairs the hybrid with the 7-speed automatic. Notably, the hybrid is faster too, as it goes from 0 to 60 mph in 4.9 seconds.
Fuel economy for the standard Q50 is 20 mpg in the city and 29 mpg on the highway. Choose the hybrid and you get 29 mpg in the city and 36 mpg on the highway. This is one hybrid that delivers exceptional power and fuel efficiency.
As tested, Infiniti delivered a Q50S model, garbed in 19-inch alloy wheels, a sport-tuned suspension, a unique sport bumper up front, and outfitted with sport brakes and sport seats. That sport seat, at least for the driver, included 10-way power adjustment along with lumbar support. Happily, at least for this writer, both the driver and the front seat passenger enjoy seat extenders. You tell me if seat extenders don't make a difference for you when taking a long drive or when engaging in spirited driving.
Inside, the cabin is warm and inviting with Infiniti making excellent use of leather, chrome and soft-touch materials. The interior is at once opulent as it is sensible, with just enough information present to avoid much drama.
That means you have an instrument panel with analog tachometer and speedometer displays, what hem in a digital information center. Furthermore, the expected secondary controls are on the steering column, itself offering tilt and telescopic possibilities as well as stitched leather surrounding the wheel itself.
At the top of the center stack are a pair of color displays, the top one revealing a map, your radio station or other media information, the bottom display featuring a touchscreen menu for your smartphone, navigation, and a variety of apps, including email, calendar and a performance meter. The latter not only gives you your average fuel economy, but it tracks your cornering g-force.
Beneath the displays are knobs and buttons controlling the audio system, climate, and other functions. Heated seat buttons and a closed compartment for your 12-volt outlet is present. Between the seats is the gear shifter and a control knob for the displays. The sport or Q50S edition adds a drive mode switch, allowing you to choose sport, standard, snow or eco modes. You also have a fifth option, personal, where you can set your own parameters. I kept the sedan in sport mode as much as possible, but especially when I took on the twisty roads.
Between the front seats are a pair of cup holders and a closed storage compartment. That compartment comes loaded with connectivity features, including an auxiliary input port, video connection, an SD map slot, two USB ports, and two 12-volt outlets.
As for storage, a deep glove box, a pair of in-door storage compartments with bottle holders (but no rear door sections), and seat back storage are each present. The rear bench seat is fixed in place, but it does offer a pass-through once you release the center armrest. Seating in the rear is best for two, but it can hold three, although the pronounced drivetrain protrusion makes that prospect less inviting.
The test model also came with an overhead sunglasses holder, illuminated vanity mirrors, door kick plates, a rearview monitor, Bluetooth connectivity, power accessories, and dual-zone climate control. This model also included a navigation package ($1,400) and a moonroof package ($1,000). Other upgrades can bring in RAYS wheels ($1,000), a Deluxe Touring package ($3,100), and a technology package ($3,100). All told, you could pay upwards of $50,000 for this sedan, but that's not unusual in this class.
Before we move on to the actual test drive, there are a few things about the Infiniti Q50 that could raise its visibility. The first one is obvious — give customers a manual transmission. Infiniti had one in the G37 cum Q40, but when the Q50 came out, its last 6-speed manual transmission vanished with it. Indeed, to be taken seriously in the luxury business, you have to offer a manual gearbox. Even if the take rate is low, just having one available builds luxe credentials.
Infiniti also needs to gin up its performance brand — Infiniti Performance Line (IPL) — to engender this brand to enthusiasts. It does have the Q60 IPL Convertible, an attractive model in its own right and an alternative to the Lexus IS C. But its 343-horsepower, sport-tuned 3.7-liter V-6 engine isn't the kind of performance that enthusiasts want. Instead, something along the line of the twin-turbo Cadillac CTS Vsport would provide an effective rejoinder.
In this business, you have to possess the performance cojones to be perceived as a serious contender. The technology is on the Nissan brand's side of the house and it needs to be procured by Infiniti.
Hopefully, at this point I've deflated expectations only to make them more manageable. And realistic. What you have here is a very good sedan that ticks the styling, quality and fit and finish boxes. As for performance, the Q50S provides sufficient kick aligning to its size, and with sport mode selected you'll notice that the shift patterns change and the engine responds with higher revs. Handling also tightens; the combination raises the performance quotient, what is especially evident when the paddle shifters are engaged.
And about those paddle shifters: few manufacturers other than Nissan understand that the shifters need to be big, made out of magnesium and fixed to the steering column — and certainly not to the wheel. The idiosyncrasy of fiddling with paddle shifters that move with the steering wheel is something I have never understood. Nor liked. Although my preference is always a manual gearbox over a slushbox, the Infiniti arrangement meets my satisfaction.
You'll hit 60 mph from a dead stop in about 5.6 seconds with the Q50S. It seems faster than that as you quickly flip the right paddle. The engine roars as the sedan plunges down the road. Hang the curves and the Infiniti maintains its composure with very little body roll and no sense that it may lose its composure.
But the direct adaptive steering system does interfere, a steer-by-wire arrangement, one devoid of the mechanical linkages and the attendant feedback that goes with it. It is an odd feeling that is hard for me to put into words, but one that creates some unease as it is also something that can be hacked. Thus, software and electronics drive the front wheels, not the usual mechanical link between the steering wheel and the steering rack used elsewhere. Indeed, that "elsewhere" is everywhere else — the Infiniti Q50 is the first model with this arrangement, what portends autonomous driving.
Is there a plus side? Yes — if you hit a pothole, the vibration won't shoot up the steering rack and shake the wheel, sending a shudder through your body. You're completely insulated from every possible road impact. While the enthusiast may rightfully scorn this sort of disconnect, you can bet that some customers like it. That's been made evident in its sales too — the Q50 is Infiniti's best selling model with 28,046 units sold year to date through August, up 21.3 percent for the year.
Now if I could only keep all the model names straight…
---
2015 Infiniti Q50S
Sticker price from $43,650
Price as tested: $47,755
Seats 5 occupants
3.7-liter, V-6 gasoline engine
328 horsepower @ 7,000 RPM
269 foot-pounds of torque @ 5,200 RPM
3.76 inches bore by 3.39 inches stroke
Engine compression ratio: 11.0-to-1
7-speed automatic transmission
Wheelbase: 108 inches
Length: 112.2 inches
Width: 71.8 inches
Height: 56.8 inches
Passenger volume: 100 cubic feet
Storage volume: 13.5 cubic feet
Towing capacity: NR
EPA: 20 mpg city, 29 mpg highway
Premium grade gasoline
Fuel tank: 20 gallons
Curb weight: From 3,675 pounds
IIHS safety rating: Top Safety Pick+
Limited vehicle warranty: 4 years/60,000 miles
Powertrain warranty: 6 years/70,000 miles
Corrosion warranty: 7 years/unlimited miles
Vehicle assembly: Tochigi, Japan
---
See Also — Sport Luxury SUV: Infiniti QX50
Photos copyright Auto Trends Magazine. All rights reserved.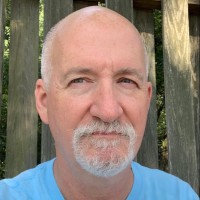 Latest posts by Matthew Keegan
(see all)