It has been a long year of anticipation for fans of Ford's newest pickup truck. No, we are not talking about the all-electric Lightning, which carries near-equal attention for enthusiasts. Rather, the current shiny object we are awaiting will debut first. And that is none other than the Ford Maverick compact pickup truck.
We covered the Maverick here and here, so it is time to give it updated attention. Unfortunately, we were not part of the journalist circle invited to test drive the Maverick earlier this month. However, from the reports shared and additional information gleaned directly from Ford, we can conclude a few things.
First, the Ford Maverick is every bit the stout truck that customers expect from the blue oval. Second, although small, the truck offers decent payload and towing capabilities. Third, a standard hybrid model delivers incomparable fuel efficiency. Consequently, the Maverick seems destined for market success.
---
---
Highlights of the 2022 Ford Maverick
---
Here is the latest information we have about the Maverick. If another site has more details, we have linked to it.
Compact and Affordable
The all-new Ford Maverick rides on a platform it shares with the Ford Focus. The Focus is no longer sold in the U.S., but that model remains popular elsewhere. The Focus' platform also underpins the Ford Escape and Ford Bronco Sport, thus it has proven bones. Because the platform is widely shared, Ford can hold costs down significantly. Indeed, this 2022 Maverick retails from $19,995, plus a destination fee. That is far less than any other pickup truck model sold in the U.S., including the all-new Hyundai Santa Cruz.
Hybrid, Then Gas
We are not surprised that Ford offers a hybrid variant with the Maverick. What may surprise many (including us early on) is that the hybrid is the standard powertrain. Certainly, Ford could have reversed things, but they did not.
Under the hood of the standard model is a naturally aspirated 2.5-liter four-cylinder gas engine. Also at work is an electric motor and a continuously variable transmission. This system sends power to the front wheels and delivers a laudable 191 horsepower, which trumps similar-sized models in its class. Importantly, the hybrid earns an EPA-estimated 42 mpg in the city, 33 mpg on the highway, for a combined 37 mpg!
Though the hybrid certainly should garner widespread appeal, Ford also has a 2.0-liter turbocharged four-cylinder engine available. This engine makes a robust 250 horsepower and 277 pound-feet of torque. Power routes to the front or all four wheels utilizing an 8-speed automatic transmission. There is some sacrifice to fuel economy though. The turbo powertrain earns an EPA-estimated 23/30/26 city/highway/combined fuel economy. Yet, the highway numbers are quite close to the hybrid.
Payload and Towing
The Ford Maverick has a maximum payload capacity of 1,500 pounds for the hybrid and turbo models. The payload includes interior weight (passengers) and cargo (truck bed).
As for towing, both models pull up to 2,000 pounds. But with the special tow package available with the turbo, the limit doubles to 4,000 pounds. That latter number is amazing for a small pickup truck and may make a strong difference for some shoppers who might otherwise consider a midsize Ford Ranger pickup truck.
---
---
Flexible Bed
We mentioned earlier the flexible 4.5-footbed for the Maverick. Though shorter than most other truck beds, it is what customers can do with it that makes a difference. Indeed, a FLEXBED system includes a multi-position tailgate, slots to subdivide the bed, and multiple anchor points.
Ford will sell you the required upgrades, but the automaker is doing something novel as well. Specifically, the company says customers can head to their local home improvement store to make their solutions. Further, Ford has do-it-yourself videos to support this. Clearly, Ford is looking to secure the lower end of the market with a vehicle that is affordable, attainable, and customizable.
Creature Features
With room for five, but ideal for four, the 2022 Maverick can move people and their stuff in comfort. The car-like interior and ride are noticeable features of this model.
The list of equipment includes standard keyless entry. Push-button start, remote start, ambient interior lighting, a power locking tailgate, and a moonroof are also included.
On the tech front, Ford imbues the Maverick with an 8-inch touchscreen display. Bluetooth and smartphone integration (Apple CarPlay and Android Auto) are standard. A 6-speaker audio system and a Wi-Fi hotspot are included. Other features available include an 8-speaker audio system, HD Radio, and satellite radio. Lastly, two additional USB ports and wireless device charging are on the options list.
---
Ford Maverick Takeaways
---
So, there you have it. A synopsis of the Ford Maverick and much of what it has to offer. Certainly, there are other details we can and will explore in the not-too-distant future, including the class-leading 16 drink holders. Also, we will supply a deeper drill-down of the exterior and cabin, details we hope will follow an extended test drive.
---
See Also – Ford Announces Blue Oval City; Invests Billions in EV Tech
Photos copyright the Ford Motor Company.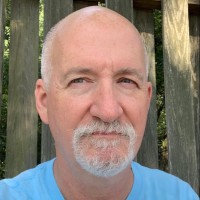 Latest posts by Matthew Keegan
(see all)