Toyota is well represented in the midsize sport utility vehicle segment. Its seven-passenger Highlander is a crossover model, based on a car platform and offering the body rigidity and handling these types of vehicles are best known for. Four trim levels are available; standard front-wheel drive can be upgraded to all-wheel drive.
The utility vehicle market continues to expand as customers shift from sedans and coupes to crossover utility vehicles mostly. In the midst of that transition, Toyota has been culling its offerings, by canceling the FJ Cruiser in 2014 and the Venza after 2015.
That contraction may seem counterintuitive, but when you have the RAV4 (compact), Highlander and 4Runner (midsize) and Sequoia and Land Rover (large) also in place, the overlapping models are best removed from this packed line up. Besides, me thinks that Toyota is looking at the subcompact range to slot in a model beneath the RAV4 to compete against the likes of the Honda HR-V, Chevrolet Trax and Jeep Renegade. I digress.
2015 Toyota Highlander
The Toyota Highlander is all new as of 2014 and I've had the pleasure of driving several permutations of the same in the past year, beginning at a local press drive in Charleston, South Carolina, followed by a press fleet visitor a few months later. This time around it was a Toyota Highlander Limited edition, the top-of-the-line model with standard front-wheel drive, available all-wheel drive and seating for seven.
The 2015 Toyota Highlander has some stiff competition facing down, including the Chevrolet Traverse, Ford Explorer, Honda Pilot, Nissan Pathfinder and Dodge Durango. These kinds of crossover utility vehicles seat seven (or eight in the case of the Pilot), offer V-6 power and are priced from about $30,000. The top-of-the-line editions can cost as much as $45,000 — or more than $52,000 in the case of the Ford Explorer Platinum edition. However, the sweet spot is somewhere around $40,000 for a nicely optioned model with navigation and all-wheel drive.
Toyota prices the 2015 Highlander from $29,665 and offers it in LE, LE Plus, XLE and Limited editions. Please allow me to cut right to the chase: the base model is the only one with a four-cylinder engine, a 2.7-liter power plant that makes 185 horsepower and has 1,500 pounds of towing capacity. Moreover, it also achieves 25 mpg on the highway, the same as the front-wheel drive V-6 edition. Available in front-wheel drive only, there is really no reason to consider this model. Anyway, it is doubtful that you will find more than a token one or two models when visiting dealer lots, so skip the four.
---
2015 Toyota Highlander
View manufacturer details and pricing
---
Larger Engine and All-Wheel Drive
The V-6 is what you want, especially if towing is important to you. This model pulls 2,000 pounds or up to 5,000 pounds with the XLE and Limited editions. The sweet spot here may be the Highlander XLE all-wheel-drive, what comes with navigation, leather, heated front seats and is priced from $37,700. Add in the family-friendly Blu-Ray rear entertainment system ($1,810) and your final price comes in at $39,510. Sweet spot, indeed!
The 3.5-liter V-6 is Toyota's "go to" six as it is found in a host of Toyota and Lexus products. Furthermore, I've taken delivery of Toyota Camry, Avalon, 4Runner and FJ Cruiser models so equipped as well as Lexus ES and IS sedans. Normally aspirated, this engine offers excellent off the mark acceleration and delivers generous amounts of power as you approach highway speeds and beyond.
I am no fan of front-wheel drive when it comes to larger vehicles such as the Highlander. Notably, this model weighs in at about 4,500 pounds and torque steer is noticeable, but effectively mitigated with all-wheel drive. Choose all-wheel drive and the handling quotient improves dramatically. All Highlander models feature electric power steering, a power supported rack-and-pinion arrangement. Toyota makes use of independent MacPherson struts up front and a double-wishbone suspension at the rear. Front and rear stabilizer bars aid in the handling department.
Seating for seven should not be taken as seating for seven adults. Sure, the rear seat can hold two grown ups, but it is best left for children, especially youngsters in car seats. Embark on any trip of consequence and that rear seat will seem like a penalty box for adults. That's a characteristic of all three-row midsize utility vehicles, not just Toyota.
Storage Compartments Galore
Where this model truly shines is in the storage compartment arena. Specifically, all the little slots, cubbies, nooks and crannies that are peculiar to this segment. Let's begin by looking at the drink holders: you get 12, including eight cup holders and four in-door storage compartments. Further, Toyota supplies an overhead storage console for sunglasses storage, in-door pockets, seat back pockets, and a covered storage compartment/armrest up front.
That covered compartment up front is the largest one I have seen in this segment. Although it doesn't have the cooling feature that would make it especially interesting, it can hold dozens of soda can-sized drinks for your trip. Moreover, it opens from the center for ease of access.
Another storage compartment that will catch your eye is located at the base of the dashboard, and runs from the center console to the passenger door. It is the ideal place to charge your electronic devices with a pass through to the connection points at the base of the console. You can also fill that area with snacks and still have significant room left over. My only warning here is that it also invites clutter — I can imagine parents with young children will fill it with toys, wipes and other odds and ends for convenience.
Toyota Entune and Navigation
Much has been made about infotainment systems and car manufacturers in recent years. They are a chief complaint by consumers for a variety of reasons, including comprehension, stability, sensibility and connectivity.
Like many drivers I have a love/hate relationship with them. Typically, I'll plug in directions, but I'll give up configuring if there are too many steps to take. Indeed, I am much more familiar with the directions my smartphone delivers and if a car's infotainment system is too complicated, I don't bother. Frustration? Oh, yeah!
Toyota's Entune system seems easier to work with and it comes with an App Suite — Bing, iHeartRadio, MovieTickets.com, OpenTable, Pandora, Saved Destinations, Facebook Places and Yelp. Further, you can check sports scores, stocks and access a fuel guide. Here, you would pair your smartphone to access these apps to extend its usefulness.
Entune also operates by voice command, but I am a hands-on guy so pushing the buttons to get what I want works best for me. Those buttons are located on the screen, with auxiliary access on the steering wheel to minimize distracting driving. For the record, my smartphone automatically paired most of the time, although there were occasions when it cuts off. However, that my cord got tangled in the process may explain at least some of the quirkiness.
Toyota Highlander Limited Platinum
My test model replaced the second row bench seat with two captain's chairs, what loses one seating position, but provides excellent leg, hip and shoulder room instead. It also comes with a folding side table with cup holders for two — this arrangement is a factory option with the XLE edition and is standard on the Limited edition.
Speaking of the Limited edition, you gain access to two packages beyond the Blu-ray DVD entertainment system — driver technology and platinum packages. The driver technology package features a pre-collision system with dynamic radar cruise control, lane departure warning and automatic high-beam headlights.
The platinum package comprises the driver technology package and brings in a heated steering wheel, a panoramic moonroof, and the captain's chairs. Toyota prices the Limited Platinum package from $42,330 (FWD) and $43,790 (AWD).
Yesterday's Wagon, Today's Crossover
Today's Toyota Highlander reminds me of yesterday's station wagon or more to the point the wagons my family had when I was growing up way back when. I don't see that in a bad way either. Indeed, just as families in the 1960s gravitated to the most useful kid-friendly vehicles of that era, crossovers such as the Highlander now serve that purpose, but with all the safety, technological and drivetrain features that were unheard of at the time.
---
2015 Toyota Highlander
Sticker price from $29,665 (base model)
Sticker price from $39,840 (Limited FWD model)
Price as tested: from $42,000 (Limited edition)
Seats 7 occupants
3.5-liter 24-valve V-6 gasoline engine
270 horsepower @ 6,200 rpm
248 foot-pounds of torque @ 4,700 rpm
3.70 inches bore by 3.27 inches stroke
Engine compression ratio: 10.8-to-1
Six-speed automatic transmission
Wheelbase: 109.8 inches
Length: 191.1 inches
Width: 75.8 inches
Height: 68.1 inches
Passenger volume: 154 cubic feet
Storage volume: 13.8/42.0/82.6 cubic feet
Towing capacity: 1,500 to 5,000 pounds
EPA: 18 mpg city, 24 mpg highway (AWD)
Regular grade gasoline required
Fuel tank: 19.2 gallons
Curb weight: From 4,354 pounds
IIHS safety rating: Top Safety Pick+
Limited vehicle warranty: 3 years/36,000 miles
Powertrain warranty: 5 years/60,000 miles
Corrosion warranty: 5 years/Unlimited
Vehicle assembly: Princeton, Indiana
See Also — Iconic SUV: 2017 Toyota Land Cruiser
---
2015 Toyota Highlander photos copyright Auto Trends Magazine.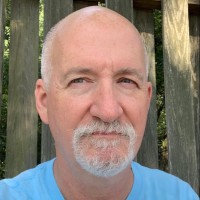 Latest posts by Matthew Keegan
(see all)