Mercedes is about to pull the veil off of an important subcompact car, its A-Class concept, which will be unveiled at a pair of auto shows in Shanghai and New York this month.
As has been the trend in recent months, Daimler AG has posted sketch work of this proposed model on its website, not waiting for the April 19 press debut in Shanghai, China to give us the first glimpse of this swoopy, two-door hatchback model.
Planet Mercedes
Appropriately, Mercedes-Benz is describing the car as "looking as if it came from another planet." That may be a dramatic statement, but it does underscore that Mercedes is committed to building a new generation of upscale compacts and selling these models all around the world. Yes, we'll see this car or something like it in North America, a market where subcompact premium cars have yet to catch on.
This model features a transversely placed turbocharged 2.0-liter gasoline engine with direct injection, a dual clutch transmission and a radar driven collision avoidance system with adaptive brake assist. The concept is marked by a long hood, narrow side windows and a nearly invisible B-pillar. Powered by its front wheels, this car most likely will enjoy fuel economy numbers not currently seen on any gas-powered Mercedes. Yes, Europe will get a diesel variant, but it isn't beyond the realm of possibility that such an engine would appear stateside as well.
Aircraft Inspired
Inside, the dashboard is described as being in "the shape of an aircraft wing" featuring a translucent, stretchable fabric lining. Mercedes says that this feature allows "the bionic, cellular structure of the dashboard to remain visible." The red dials are meant to evoke comparisons with a jet engine's afterburner; the center stack resembles a jetliner's control panel and the shifter has a "reverse thrust control" look to it.
Technology features include full smartphone integration and the touch screen is three-dimensional, featuring magenta-colored lines.
Seating four passengers, the Mercedes Concept A-Class offers non-skid storage space; no word whether the rear seats can be removed.
Subcompact Dreams
Will Mercedes build the A-Concept? It seems likely we'll see something like it on the market within the next few years as Daimler seeks to expand its reach. Building a premium subcompact for the U.S. market is a challenge as consumers have typically been drawn to luxury makes offering medium size or larger vehicles. However, this model may fly if not in reality, at least in looks.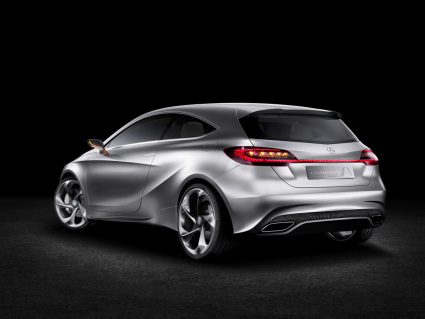 ---
See Also — Mercedes-Benz Introduces Its GLK250 BlueTec SUV
Source: Mercedes-Benz USA media site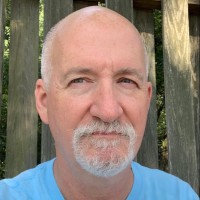 Latest posts by Matthew Keegan
(see all)