America's best-selling car is now a crossover.
For most of the past two decades, the Toyota Camry has been America's best-selling car. Routinely, Toyota could count on selling more than 400,000 units most years, peaking at 473,108 units in 2007.
Even following the latest recession where sales bottomed out at 308,510 units sold in 2011, Toyota rebounded to push near 430,000 sales in 2015.
But there is something that is challenging Camry sales and it has nothing to do with the economy. Instead, it has everything to do with consumer preferences.
Indeed, those preferences reflect a steady shift to SUVs and pickup trucks, with the former grabbing the lion's share of that increase. And these are not traditional body-on-frame SUVs like we have seen in the past. Much of the current crop of utility vehicles are known as crossovers — unibody vehicles closer in design to cars than to trucks.
No. 1 Seller: Toyota Camry
The Camry's dominance hasn't been in question much since the late 1990s. One year, the Honda Accord finished in first, while in other years the compact Toyota Corolla pressed in. Still, Toyota has been able to keep the "family Camry" on top despite its run-of-the-mill looks. Notably, Toyota always emphasizes this five-passenger, front-wheel drive sedan's value and reliability, significant factors for car-buying Americans.
But utility vehicles offer something that no sedan has and that's versatility. Not only do most models offer more standard storage space than similar sedans, but with the rear seat folded, capacity is typically doubled. Further, if you need to tow something, most SUVs can handle at least 2,000 pounds of trailering. Few of today's cars are designed to tow. If they do, then you're usually limited to no more than 1,000 pounds.
Besides, when it comes to towing, high-profile vehicles such as the Toyota RAV4 are preferred. But the RAV4 isn't the model that has pushed the Camry into third place through the first four months of the year. Rather, it is the RAV4's two top competitors that have done the deed: the Nissan Rogue and Honda CR-V.
Rising Tide: Nissan Rogue
The Nissan Rogue's ascendancy is remarkable, especially since it didn't even arrive to the market until 2008, years after most competitors had rolled out their models. Now in its second generation, Rogue sales measure 128,807 through April and that's good for an 18.2-percent increase in a market that's down 4.7 percent during the same period.
In second place is the Honda CR-V, long the compact SUV leader. CR-V sales are right behind the Rogue, coming in at 126,728 units sold and up by double digits as well: 13 percent to be exact.
Camry's fall this year isn't as precipitous as some models — 7.7 percent thus far. But with 114,887 models sold, Toyota must make up about 14,000 units in eight months. That's possible, especially as the gap was 18,000 units through the first quarter of this year.
Embracing or Avoiding Fleet Sales
One thing we know about Toyota's strategy is this: the company won't be turning to fleet sales to boost Camry sales, unlike Nissan. Fleet sales have long been the practice of the US automakers, but in recent years GM, Ford and Fiat Chrysler have pulled back. The reason? Fleet sales hurt residual values and lower residual values eventually drive customers away.
Nissan has wholeheartedly embraced this strategy with Nissan North America Chairman Jose Munoz explaining to Automotive News that it is "a good thing." Said Munoz, "every fleet sale we do in the United States is a profitable sale."
Another way Toyota can reclaim sales is by releasing an all-new model. Typically, when a manufacturer rolls out a next-generation vehicle, sales benefit tremendously.
The Eighth-Generation Toyota Camry
Given that timing is everything in business, Toyota is doing just that this summer. The eighth-generation Camry will be shown to journalists in June and go on sale in August. There's a core group of people who are sticking with cars and they're among the most loyal of all Camry owners. If I were a betting man (and I'm not), I would say Toyota still has a better than even chance of staying on top when yearly sales are counted early next January.
What else can help Toyota's cause is a spike in fuel prices. The Camry is more fuel efficient than the Rogue, CR-V, and even the RAV4. Further, price creep means that the RAV4 is costlier than before. The deep discounting is also with the Camry and that means there is some additional price spacing for value-driven customers.
Even if the Camry permanently loses its position as the top seller, Toyota management may not be fazed. Spreading your wins over more models, simply positions the automaker to respond faster to customer changes, while keeping it well ahead of the competition, including Honda and Nissan.
---
See Also — Baseball, Apple Pie, and the Toyota Camry?
Sales statistics courtesy of GoodCarBadCar.net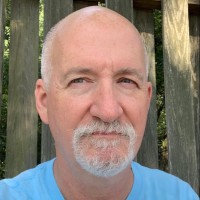 Latest posts by Matthew Keegan
(see all)