The Paris Motor Show (Mondial de l'Automobile) is a biennial event held during even-numbered years at the Paris Expo Porte de Versailles. The 2014 show is open to the public from October 4 through 19, with press days immediately preceding its launch. More than 50 car manufacturers are on hand for one of the biggest and most interesting auto shows of the fall season.
Auto Trends is not in Paris — instead, we are relying on our many contacts in the UK and elsewhere to share their news. There is no lack of good information coming from "The City of Light," including the following important releases.
Volkswagen XL Sport Concept
If Volkswagen is ever to make a serious go of it in the United States, it needs to deliver models that are exciting, innovative and wholly unexpected. One such model made its debut at the Paris Motor Show: the VW XL Sport concept.
Its sports car layout embodies the best of Volkswagen Group design, combining elements of Audi and Porsche to deliver a Volkswagen unlike none other. What's particularly interesting about this model is that it is powered by a motorcycle engine, specifically a 1.2-liter two-cylinder Ducati motor. Ducati, owned by Lamborghini — itself an Audi subsidiary and, therefore, a Volkswagen Group entity — offers this 197-horsepower engine in its Superleggera motorcycle. With the bike it makes 99 foot-pounds of torque and is paired with a seven-speed dual clutch automatic transmission.
Sticking this engine in a sports car changes things quite a bit, particularly as greater weight and mass are factored in. But the XL weighs in at just under 2,000 pounds, benefitting from high-strength steel frames, resins and polymers reports the New York Times.
A slippery co-efficient of drag, a top speed of 168 mph and a 0-to-60 mph time of 5.7 seconds are some of this model's chief attributes. Its fuel economy estimate has not been released, but let's just say that this vehicle could help Volkswagen's CAFE numbers immensely. Oh, yeah, although it is a concept, Volkswagen plans to build it.
Audi TT Range
If you like the Audi TT roadster, you should know that Audi has plans to extend the TT's range to encompass multiple body styles. At the Paris Motor Show, Audi unveiled the TT Sportback, its third concept vehicle based on the Audi TT Sportback.the TT. The TT Allroad and TT Offroad were showcased at auto shows in Detroit and Beijing respectively this year. The TT Sportback is the latest iteration on this delicious theme.
Autocar says that the Sportback is "…not simply a stretched version of the three-door TT coupe, but that it is intended to belong to that family." Key elements include: trapezoidal headlamps, prominent wheel arches, 21-inch wheels and a highly-defined Tornado body line. It also features a liftgate style tailgate similar to what is found in the Audi A7. A new turbocharger affixed to a 2.0-liter engine should provide substantial kick — it is mated to a sequential shift 6-speed automatic transmission.
Toyota C-HR Concept
Another concept on display at the 2014 Paris Motor Show is the Toyota C-HR, instantly seen as a new competitor to the Nissan Juke. The Juke is Nissan's "cute ute" although some insist that the car is downright ugly. Nevertheless, the subcompact Juke is a hoot to drive, especially when a six-speed manual transmission is present.
Toyota is looking at slotting a crossover beneath the RAV4 and the C-HR may fit that bill. Its rakish style, embodied by its diamond architecture puts the style into the segment. Toyota says that the concept offers "state-of-the-art handling and control" and will feature an advanced powertrain. It could also point to a new styling direction for all Toyota crossovers.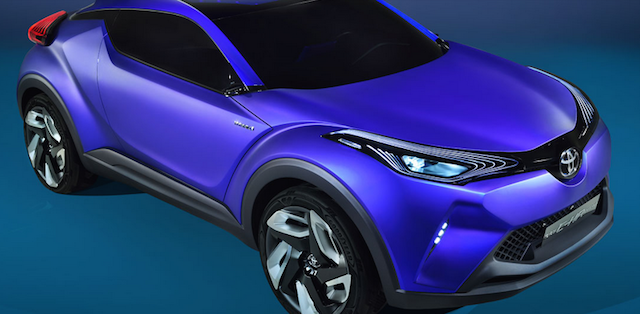 Honda Civic Type R Concept II
Honda is known for presenting concept vehicles that eventually go into production. They're not like other automakers that love to tease us with cars that we'll never see, although Honda's competitors will routinely use such concepts to point to future styling trends.
At the Paris Motor Show, the Honda Civic Type R Concept II builds on the previously introduced Concept I unveiled at the Geneva auto show this past March. The latest concept offers a 2.0-liter turbocharged four-cylinder engine with direct fuel injection, what should push performance up near the 300 horsepower range. Enthusiasts should also be delighted by the gearbox — only a six-speed manual transmission will be offered.
The Civic is a front-wheel drive model, so torque steer is common to this layout. However, Honda says that a new steer axis front suspension with a pair of supporting kingpins should cancel that effect. Adaptive shocks, a track-oriented drive mode and special skirting are among the other key features of this hot-looking pocket rocket.
---
See Also — Peugeot Prepares for its U.S. Return
---
BMW 2 Series Cabriolet
The Paris Motor Show featured the unveiling of a pair of BMW 2 Series convertibles, the 228i and the M235i. The 2 Series is the coupe off-shoot of the 1 Series and the cabriolet models are designed to put the icing on the cake.
That icing is likely to fly off the cake as you zip down the road with the top down, especially if the M version and its 3.0-liter inline turbocharged six-cylinder engine are selected. The larger engine is rated 320 horsepower and 335 foot-pounds of torque according to Autoblog. Even so, the standard turbocharged 2.0-liter four-cylinder engine is no slouch either as it comes in rated 240 horsepower and 255 foot-pounds of torque. Standard six-speed manual transmissions will delight enthusiasts; they can also opt for eight-speed automatics.
The new BMWs will also make an appearance at the Los Angles Auto Show next month. The convertibles will go on sale in early 2015.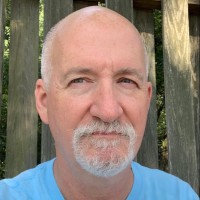 Latest posts by Matthew Keegan
(see all)