Pentastar is the name of Fiat Chrsyler's modern V-6 engine family. The engines are found in more than a dozen models, and power a variety of vehicles. To date, more than 5 million of these engines have been deployed worldwide.
Fiat Chrysler Automobiles announced on Wednesday that its family of V-6 Pentastar engines just surpassed a significant milestone. Notably, five million of its popular V-6 engines have been placed under the hood of an assortment of Chrysler, Dodge, Ram and Jeep vehicles, and demand for these modern power plants continues to grow.
Three Engine Displacements
First introduced in 2011 to power the Jeep Grand Cherokee, FCA has since expanded the engine line to include power plants displacing at 3.2- and 3.0-liters each. The smallest of this intrepid trio is produced for the Chinese market only.
FCA says that its Pentastar engine family represents its most advanced six-cylinder engines yet. Pentastar incorporates a number of technologies, which enable the engine to squeeze out more power from each footprint and do so efficiently and in an environmentally responsible way. Some 14 vehicles across four FCA brands offer Pentastar engines.
"The success of the Pentastar V-6 engine family continues to be a testament to our powertrain engineering prowess," said Bob Lee, Vice President – Engine, Powertrain and Electrified Propulsion, and Systems Engineering, FCA – North America. "This engine delivers world-class performance in multiple displacements and vehicle applications around the globe. We're extremely proud of how this engine family has evolved to provide our customers with a wide range of performance capabilities."
Three Engine Plants
It takes three engine plants to handle Pentastar demand. All three plants — Trenton Engine Complex, Saltillo South Engine Plant (Mexico) and Mack Avenue Engine Plant — produce the original and the largest of the three engines. The Trenton facility also produces the smallest engine, while the Mack Avenue plant builds the middle engine.
Pentastar has enabled FCA to claim horsepower leadership in a number of categories. For instance, the 283-horsepower achieved by the full-size Ram ProMaster van is the best in its class. Further, the 295-horsepower output of the Chrysler 200 is tops amongst midsize sedans. Moreover, the Dodge Grand Caravan and Chrysler Town & Country minivans also achieve 283-horsepower, besting competing vehicles such as the Honda Odyssey, Toyota Sienna and the Kia Sedona.
Old Engines Expunged
When Chrysler began development of its Pentastar family, it sought to replace as many as seven V-6 engines of varying ages and sophistication found across its product lines. That meant accommodating a variety of drive systems — front- rear-, all- and four-wheel drive as well as both manual and automatic applications. Notably, the Pentastar family is paired with 6-speed manual as well as 6-, 8- and 9-speed automatic transmissions.
Regardless of displacement, there are commonalities across the Pentastar family line. For instance, the engine family features a 60-degree, deep-skirt, die-cast-aluminum cylinder block with six-bolt main caps designed to offer matchless rigidity for noise, vibration and harshness mitigation.
Other features include: variable valve timing, contoured composite cylinder-head covers, select-fit pistons with polymer-graphite-coated piston skirts, and a special "silent time" drive chain with inverted teeth in a bid to minimize sprocket noise, vibration and harshness.
FCA also likes to point out the engine family's specially designed exhaust manifold. This unit is integrated with the cylinder head for outstanding effectualness. And not to be left out is the intake manifold, what benefits from low-rumble tuning.
Pentastar Family Usage
Can you name the 14 vehicles that offer Pentastar engine? Hint: it is found in midsize and larger models.
In an case, you can find Pentastar in the Chrysler 200, 300 and Town & Country; the Dodge Durango, Charger, Challenger, Journey and Grand Caravan; the Jeep Wrangler, Cherokee and Grand Cherokee; and in the Ram 1500, C/V Tradesman and ProMaster.
See Also — Premium Value: Chrysler 300 Limited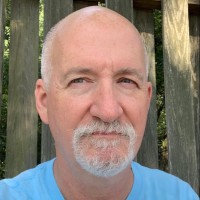 Latest posts by Matthew Keegan
(see all)