Exploring the performance side of the Lexus house.
Think "Lexus" and the usual terms such as "luxury" and "quality" come to mind. "Fuel efficiency" and "value" are other hallmarks of Toyota's 25-year-old luxury brand.
What does not come to mind all that often is "performance" or at least not to what some may think parallels the level of power ascribed to the top German makes, as well as to Jaguar and Cadillac. That should not be surprising given that Lexus is composed mostly of sedans, utility vehicles and hybrid models.
The performance side of the house is there — you just need to search for it. The stunningly beautiful LFA sports car is one example — at $375,000 this F1-inspired super car evokes passion like nothing else that comes out of Toyota City. Alas, its short run was ended in 2012. Even so, a follow up LF-LC model is expected in a few years and should cost about half as much as its predecessor.
2014 Lexus IS F
Both models represent an "F" line of performance vehicles that includes the current Lexus IS F and the upcoming RC F sport coupe arriving this fall. The 2014 Lexus IS F was a recent weekly drive, a model that affirms Lexus has a performance side rivaling that of its competitors.
The "F" should not be confused with "F Sport" — the tamer side of the performance line. In the IS sedan, Lexus offers both series, but only the "F" lives up to the "fantastic" or "fast" appellation that this specialty line deserves.
For one, the IS F is offered in rear-wheel drive only. More importantly, it is powered by a naturally-aspirated V-8 engine, making 416 horsepower. That amount of energy on a compact frame means this model has the street cred worthy of its name. Do not take that as a slight against the IS350 F-Sport — however, when you compare a 3.5-liter V-6 to the explosive power of the IS F, there is a vast chasm between the two.
The Lexus IS F sport rolled out for the 2008 model year, two years after the IS250/350 were introduced. For 2014, new IS sedans arrived on the scene, but the current IS F is still based on the previous generation model. The newest IS is slightly larger than the older model, with the extra room benefiting the rear seating passengers in particular. Some reports say that a new IS F is expected for the 2015 model year; others state that the model will be canceled in favor of the RC F. I am leaning toward the former reports.
Pricing and Available Packages
The 2014 Lexus IS F is priced from $63,600 and is available in one trim level. A hard disk drive navigation system ($2,490) and Park Assist ($500) were the two package options offered in my press fleet model. You can also choose a 14-speaker Mark Levinson premium audio system package ($3,410) and individual options such as a pre-collision system ($1,500) and headlamp washers ($100). With all the bells and whistles included, your final price would top $70,000.
Saying that the IS F is an IS sedan on steroids seems trite. Instead, it can better be described as a naturally muscled version of Lexus' compact sedan replete with BBS wheels, brake vents, high-performance Brembo brakes, sport skirting, a carbon fiber rear spoiler and quad exhaust pipes that produce a hardy note. A limited slip differential, a sport-tuned cockpit, aluminum and metal trim, and bolstered 2+2 seating further separates the F from the rest of the IS family.
I heard the rumble of the IS F a block from my home when it arrived one rapidly warming summer morning. That tune served as a clarion call, urging me to get behind the wheel of a model that competes with the BMW M3, the Audi 3.0T Premium Plus and the Mercedes-Benz C63 Sport Sedan among others. There is a certain anticipation, no expectation that drivers have with performance sport sedans and in the Lexus IS F I was not disappointed.
One Transmission Choice: But a Good One
Well, there is one area that I would like to see changed and that would be a choice in transmissions. You get an eight-speed shiftable automatic transmission and nothing else. This sedan begs for stick shift, but it does not accommodate. Even so, popping the shifter into sport mode and playing with either the gear stick or the steering-wheel mounted paddle shifters, puts a lot of control in your hands.
And that control translates into copious amounts of power especially noted by a lock-up clutch at work in gears two through eight. That arrangement provides a direct feel that the typical automatic transmission does not offer along with instant throttle response. Add in a firm, but not stiff suspension and excellent braking and you have a luxury performance sedan that rivals its competitors.
Without track access, the Lexus IS F cannot be pushed to its limits. Still, if you can get some seat time and take it to thinly-populated areas with circuitous roads plus some wide open expanses, you will get a good taste for what this sedan can do.
---
2014 Lexus IS-F
---
Let Me Speed…Please
The overarching impression I had with the IS F is that it not only is fast, but it begs to go fast. Indeed, you can expect many driving tickets to follow if you are not gentle with the accelerator. Lexus has a 4.6-second 0 to 60 time with this sedan — it seems faster than that and it does not take much effort to get your speed up without trying. In part, I blame the excellent bolstered seating that holds you firmly in place through the turns including the curvy highway access ramps in my area. "Gee, officer —was I really going 90?! I find that hard to believe."
Open the driver's door and slip behind the wheel and the seat will embrace you. Interior seating came in red leather with black Alcantara inserts and dark aluminized composite trim. 10-way power front seats with lumbar support, "F" embossed headrests, a perforated leather steering wheel and shifter knob, a black headliner, and aluminum sport pedals were included.
Lexus loads up the standard equipment to include dual zone climate control, heated front seats, Lexus Enform entertainment, a nifty audio system, cruise and secondary controls on the steering wheel, foldable front door pockets, keyless entry, push button start, illuminated entry and a pass through to the trunk.
The rear seat is fairly comfortable although the few extra inches provided in the new IS line would certainly have been welcomed. You taller passengers need to watch your head upon exiting the back seat —egress is tight.
The Future of F
Regardless of whether the IS F has a future or not, Lexus fans are waiting for the RC F and its fall introduction. That new F has several models in its crosshairs including the BMW M4 and the Audi RS5. It will be powered by an updated 5.0-liter V-8 engine making 450 horsepower.
Unveiled at the 2014 North American International Auto Show in Detroit this past Jan., the new model had everyone in attendance wagging their tongues over the radically fresh style, its big wheels and the sculpted interior. That future model and the Toyota FT-1 concept prove that performance, dashing good looks and Toyota do go together.
Like other "F" models, new and future coupes and sedans in this series will have the unmistakable imprint of Akio Toyoda on them. Toyoda is president and CEO of Toyota Motor Corporation, Boston College-educated and a race car driver. His aspirations are for Toyota to lead, not follow in all areas, including in style and in performance. That's the kind of plan certain to be welcomed among Lexus enthusiasts everywhere.
---
2014 Lexus IS F
Sticker price from $63,550
Price as tested: $67,250
Seats 4 occupants
5.0-liter 32-valve V-8 engine
416 horsepower @ 6,600 rpm
371 foot-pounds of torque @ 5,200 rpm
3.70 inches bore by 3.52 inches stroke
Engine compression ratio: 11:8-to-1
Eight-speed automatic transmission
Wheelbase: 107.5 inches
Length: 183.5 inches
Width: 66.7 inches
Height: 71.5 inches
Passenger volume: 85.7 cubic feet
Storage volume: 13.3 cubic feet
Towing capacity: Not Rated
EPA: 16 mpg city, 23 mpg highway
Premium grade gasoline
Fuel tank: 16.9 gallons
Curb weight: From 3,780 pounds
IIHS safety rating: Not Yet Rated
Limited vehicle warranty: 4 years/50,000 miles
Powertrain warranty: 6 years/70,000 miles
Corrosion warranty: 5 years/Unlimited miles
Vehicle assembly: Tahara, Japan
More Car Reviews
Bargain Hatch: 2014 Nissan Versa Note SV
Peak This: 2014 Jeep Grand Cherokee Summit
Bavarian Fest: 2014 BMW 535d xDrive
Hauled It: 2014 Nissan NV200 Cargo Van
---
2014 Lexus IS F photos copyright Auto Trends Magazine. All rights reserved.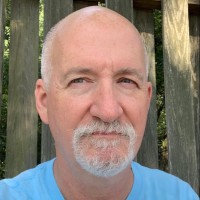 Latest posts by Matthew Keegan
(see all)