French automaker Peugeot departed the U.S. market in 1991, following years of operating in relative obscurity. Indeed, the company never sold more than 20,000 vehicles annually during its time in the states, with just a fraction of that number sold in its final years.
The automaker's parent, the PSA Groupe, has been planning its U.S. return since 2016, although it wasn't clear whether it would market its Peugeot, DS or Citroën brands stateside. Furthermore, the company later acquired the Opel and Vauxhall brands from GM, casting a bit more uncertainty about its intentions.
Push to Pass: Bring Us a Peugeot
We now know that the Peugeot brand is PSA's choice for leading the company back to North America. Moreover, Peugeot's return is part of a wider Push to Pass" plan, which was outlined this week.
The global plan includes bringing Citroën to India and Opel to Russia, while enhancing DS's international footprint. The company is seeking to increase its non-European business by 50 percent by 2021, an ambitious undertaking that won't include U.S. and Canadian sales. Indeed, Peugeot's North American return won't happen before 2026, thus the company's initial sales thrust will depend on other markets.
Don't expect PSA to commit to building a U.S. manufacturing plant, at least not initially. The company plans to import cars from China and Europe to meet North American capacity (including Canada), according to Automotive News. PSA CEO Carlos Tavares said the North American launch will be done in a "frugal, conservative and profitable way."
There's an App for That
PSA's North American headquarters is based in Atlanta. Already, the company has its Free2Move app, which tracks all the shared cars, scooters, bikes, and rides in a city. The app consolidates various car- and transportation-sharing businesses to one app, making it easier for users to find what they want. At present, the app tracks Car2Go services in Portland and Seattle and adds cycling service to Washington, DC.
---
See Also — Peugeot May Not Return to the U.S. Market After All
---
PSA plans to launch a whopping 116 vehicles by 2021, including concepts. The automaker wants to reduce the average age of its product range to just 3.5 years. That's below the industry average and could give this automaker an edge in a market where consumers want the latest models.
French, But Not Renault
Peugeot's pending return ensures a French automaker is once again represented in the U.S. market. The company's chief rival, Renault, doesn't have a presence either, as it exited the market a few years after selling its AMC subsidiary (including Jeep) to Chrysler in 1987. Renault's alliance partner, Nissan, however, is well-represented in the Western Hemisphere, including in the U.S. and Canada.
The Peugeot 2008 SUV might be one of the first models we see from the French automaker. It is a compact model with a 2019 starting price of about $23,500. Its current competitors include the Nissan Rogue and Chevy Equinox. In the midsize utility vehicle segment is the Peugeot 5008 SUV, which costs around $35,000. Like models include the Hyundai Santa Fe XL and the Honda Pilot.
Of course, the new vehicle market may look far different than it is today, with a host of electric and autonomous vehicles dominating the segment. Peugeot also has a fleet of cars in its arsenal, including hatchbacks and sedans. The automaker also has a line of vans, ranging in size from compact to full-size. Whatever Peugeot supplies, it will give North American consumers yet another choice in a crowded sphere.
---
See Also — 7 Car Brands You Won't See in the USA Anytime Soon
Photos courtesy of the PSA Groupe.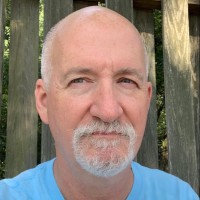 Latest posts by Matthew Keegan
(see all)