It's a wrap for the 2015 edition of the Pinehurst Concours d'Elegance. This year's show was the largest one yet with 280 vehicles judged across 13 categories.
The third annual Pinehurst Concours d'Elegance has concluded and with it came yet another successful event for this emerging vintage auto show. The Pinehurst Resort is North Carolina's golf mecca and the Concours tournament has become its crowning non-golf achievement.
Indeed, in just three years the Concours d'Elegance has grown into a jam-packed, two-day affair, featuring an Iron Mike Rally and the Concours display itself. Unfortunately, heavy rain canceled this year's Iron Mike, named for the 15-foot tall statute at Fort Bragg that honors America's paratroopers. The resort's proximity to the military base lends to that tie-in, with a soldier's choice award just one of numerous honors associated with the Pinehurst Concours.
Pinehurst Concours Winner
Saturday, however, dawned cool and bright with little hint of the punishing storms on Friday remaining. More than 280 vehicles were on display, covering 13 judging categories. The overall winner this year was a 1919 Pierce-Arrow Model 64 A-4 Tourer, a stunning 7,000-pound exemplification of automobile design with its deep purple finish and naturally white tires. That vehicle was originally owned by Roscoe "Fatty" Arbuckle, one of the highest paid Hollywood actors of the 1920s.
Now owned by Bob Jepson, Jr., a Georgia businessman and philanthropist, Jepson purchased the automobile the previous September, and came to the resort expecting only to show the car and enjoy the venue. Instead, Jepson found himself standing beside Grand Marshal Dennis Haysbert and others as he was presented with the top award.
Other winners this year included a 1929 Franklin Model 137 and a 1948 Tucker 48 Sedan, winner of the Ross Awards. The Tufts Awards went to a 1937 Duesenberg JN Rollston SWB Convertible and to a 1913 Rolls-Royce Silver Ghost – L&E Tourer Chassis.
A 1950 Mercury 72c won a restoration award and the Chairman's Award went to a 1969 Chevrolet Camaro Yenko. As for the men and women in uniform, they chose a 2015 McLaren P1 for the Soldier's Choice award, a $1.35 million British super car and a 903-horsepower gas-electric hybrid at that.
Motorcycles, Orphans and Micro Cars — Oh My!
This year's show welcomed motorcycles for the first time, what composed the thirteenth and final judging category. A 1975 BMW R90S placed first and a 1957 MV Agusta 125 Bialbero Corsa was also recognized.
Other judging categories covered pre- and post-World War II American and European models, Mercedes-Benz, Ferrari, Corvette, and Porsche. Categories for orphan cars, micro cars and American performance were also judged. Not one category featured vehicles built after 1975, thus the models on display ranged in age from 40 to 105.
A New Display and a USO Connection
The 2015 Concours d'Elegance layout was changed as the organizers combined the concours with the fairway club to administer a seamless "Cars & Coffee" type display. This year, the organizers also teamed up with the USO and strengthened its relationship with Fort Bragg. As a result, the Black Daggers Parachute Demonstration Team performed a drop, landing four specialists on the target in front of the club house.
At a news conference on Saturday morning, Pinehurst Concours chairman, Bob Ingram, and president, Jay Howard, shared how much the show has grown over the past year. Indeed, Ingram noted that 4,000 more tickets had already been sold than in 2014, although he declined to provide the precise sales numbers.
For the first time the Pinehurst Concours also featured a tie-in with a marquee band as the vintage rockers "Three Dog Night" entertained at 5 p.m.
Ingram noted that the "Pinehurst experience is different from many other places" as the proximity of the paddock and general admission parking provide ease of entrance for guests. Ingram pointed out that some of the more established Concours events have logistical challenges with attendees required to park far away and then bussed to the grounds. As for the Pinehurst Concours, the show's organizers wanted their guests to arrive on the premises without operational hassles impacting their experience.
Future Growth Potential
As improved as this year's Pinehurst Concours was over the previous years, Ingrams believes that there is much more potential to be realized in the coming years. He emphasized that it would take "years to where it can possibly be" and by building it slowly it offers sustainable growth.
That there is no direct seasonal automotive competition to the Pinehurst Concours should help maturate the event. That it also has the potential to someday rival Pebble Beach or Amelia Island is something only the organizers may have in mind.
All photos copyright Auto Trends Magazine.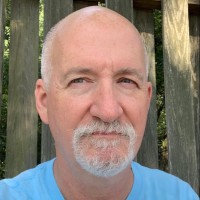 Latest posts by Matthew Keegan
(see all)