Chevrolet is still calling the Impala its flagship sedan, despite its plans to introduce the burly full-size Australian-built Chevrolet SS for the 2014 model year. Thats understandable since the SS is more of a niche player or will only be sold stateside, while the Chevrolet Impala is the brands standard bearer. At least that is so among family sedans.
Secure Computing Storage
For 2014, the Chevrolet Impala is all new, a large front-wheel-drive sedan that made an early preview at the 2012 New York International Auto Show. The five passenger Impala is a volume leader and is the best selling vehicle in its segment. Beginning with the 2014 edition it will also offer a technological advantage not found elsewhere: secure storage.
That secured storage isn't simply a glove box or other lockable compartment, rather it begins with the computer information that is so easily accessible to nearly anyone in todays cars. Specifically, Chevrolet will include a valet mode option that will enable owners to protect their personal information that can be retrieved on the sedans 8-inch screen through its Chevrolet MyLink system.
Valet Mode
What Chevrolet did is to provide a keypad interface where owners can key in their four-digit personal identification number, repeating the process again to verify it, then touching a digital lock button that tells the system to block everyone out. Besides blocking users on the touchscreen, the related keys at the base of the screen are disabled. To reactivate access, simply key in your PIN.
The Impala keypad access feature represents its valet mode or what comes in handy when you turn your car keys over to an attendant. This security arrangement, not available on competing models, gives owners the assurance that their stored personal information cannot be retrieved. That information is extremely delicate, providing personal details about route information and address books that any owner would rather keep away from prying eyes.
Secure Physical Storage
The center stack display also offers another feature: the faceplate can retract to open a small storage compartment large enough to handle certain personal items such as a cell phone, a wallet or an MP3 player.
The Impala also benefits from next generation Chevrolet MyLink technology. The newest version of this award-winning system makes it possible for users to choose up to four graphic appearances as well as to click and drag icons, just as you would do with a tablet or smartphone.
Chevy Impala Specs
The 2014 Chevy Impala is built on a 111.7-inch wheelbase and is 201.3 inches long by 73 inches wide by 58.9 inches tall. This vehicle weighs 3,800 pounds and offers 105 cubic feet of passenger volume. It has an 18.8 cubic-foot trunk.
The standard engine is a 3.6-liter direct injection V-6 that makes 305 horsepower at 6,800 rpm and 264 foot-pounds of torque at 5,200 rpm. A 2.5-liter four cylinder engine is also available, rated at 195 horsepower and 187 foot-pounds of torque. Also, a special Impala eAssist package is equipped with a 182-horsepower 2.4-liter four cylinder engine. Each Chevy Impala is paired with a six-speed automatic transmission.
Top Competitors
Among the Impalas main competitors are the Dodge Charger, Ford Taurus, Hyundai Azera, Nissan Maxima and the Toyota Avalon. An early spring 2013 release is planned.
---
Photo courtesy of General Motors Company.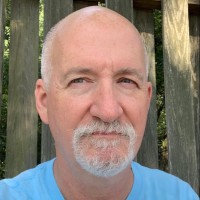 Latest posts by Matthew Keegan
(see all)