It is Mexican labor that has made it possible for Fiat to sell its first model in North America in more than a generation. A Toluca, Mexico manufacturing plant has been handling Fiat 500 production since it began in 2010 and is also responsible for building the Dodge Journey. However, when the next generation Fiat 500 arrives on the scene in 2015 it will state, Made in Poland on the window sticker reports the New York Times.
One Manufacturing Plant
Fiat will be consolidating Cinquecento or 500 production to one plant, a move that will help the automaker save money. Currently, the Fiat 500 assembled in Europe and assembled in North America are quite different structurally, but Fiat has promised to build and sell one model for all global markets with the next generation model.
Freeing up space in Mexico also means that Fiat will be able to build other models at that plant. The company has promised to bring as many as 10 new models to the North American market, Fiats and Alfa Romeos that may be imported from Europe as well as built in Mexico. The Mexican plant may continue to build the Dodge Journey and its Fiat Freemont twin, although by 2015 those models will be due for an update. Likely, the next crossover models will share a platform with a Fiat-inspired model.
Lone Fiat Model
The 500 remains the only model in the Fiat line up, although special edition models such as the Abarth are part of the mix. Later this year, the 500L will debut, a four-door and stretched version of its minicar.
Sales of the Fiat 500 started off slow, but began to pick up considerably in 2012. Indeed, from March on, sales of the Fiat 500 rose month over month, setting a new sales record in September. US 2012 sales of 43,772 units were up by 121 percent over the 19,769 vehicles sold in 2011.
Fiat-Chrysler Merger
In other news, Fiat and Chrysler are expected to officially merge in 2014. The two companies sold a combined 4.2 million vehicles in 2012 and have found a way to bridge the differences that dogged an earlier Daimler-Chrysler tie up. Indeed, CEO Sergio Marchionne said he runs one company, with all management decisions made as a team.
Evidence that a merger is nearing became apparent in January when Fiat made known its desire to purchase a greater share of Chrysler from VEBA the UAWs voluntary employees beneficiary association. Currently, VEBA holds a 41.5 percent stake in Chrysler while Fiat owns 58.5 percent.
Fiat would like to increase its share to 75.1 percent by making incremental purchases through 2016. VEBA, however, is looking for Fiat to pay nearly twice the amount of what the Italian automaker has been offering it, as it says that Chrysler is worth far more.
With Chrysler sales booming, VEBAs position is certainly stronger, something the UAW wants to protect as it negotiates on behalf of current and retired Chrysler workers.
---
See Also — From Serbia With Love: 2014 Fiat 500L
Photo copyright Fiat Chrysler.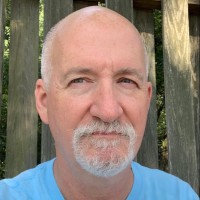 Latest posts by Matthew Keegan
(see all)