Business information service IHS announced this week that it has agreed to acquire R.L. Polk & Co., an automotive analytics company, for $1.4 billion. The Polk acquisition, which includes its vehicle history service CARFAX, will be completed at an unspecified time.
Polk and CARFAX
The CARFAX side of Polk's business may be what is best known to consumers. With CARFAX, car buyers can obtain a used vehicle's history report, information that may warn shoppers of potential problems.
Besides registration and title information, CARFAX reports include odometer readings, total loss accident history, frame and structural damage, service and repair information, accident indicators, vehicle usage, lemon history and recall information. CARFAX reports are not bulletproof, but are recognized as good tools for used car shoppers as they consider any purchase. Single reports are available for a one-time fee or customers may obtain up to five reports within 60 days. In addition, unlimited reports may be obtained within 30 days for a flat $54.99 fee.
Polk Data and Reports
The Polk side of the house is responsible for assembling vast quantities of automotive data including tracking the average age of vehicles owned by Americans. Other studies conducted look at such auto trends as brand loyalty, commercial vehicle purchases and global forecasting.
Polk also publishes "Polk View" which offers detailed subject-related articles and reports such as, "What Comes After SUVs?" In that October 2012 report, Polk senior consultant market analysis, planning & forecasting Gunnar Gaedke, outlined the segment's growth beginning in the mid-1990s through today. Gaedke noted that the segment has yet to peak, expecting SUV demand to rise from the 9 million units sold annually worldwide in 2012 to 14 million units by 2016.
However, new body styles such SUV coupes will change that dynamic and all-wheel drive may not always be part of the mix. Such coupes are expected to keep demand for SUVs growing strong, thus Polk has forecast that, "the end of the SUV boom is not yet in sight." It is such reports from Polk that IHS will acquire, raising this company's own influence in the automotive sphere.
IHS Buying Spree
IHS has been on a buying spree in recent years, snapping up from five to seven businesses annually reports the Wall Street Journal. Company Chief Executive Scott Key explained to the Journal that IHS would likely "take a pause" as it absorbs Polk. IHS, based in Douglas County, Colo., also owns Jane's Information Group, Screen Digest, CERA and Global Insight. Its IHS CERA division, for instance, analyzes energy markets including industry trends, geopolitics and strategy. Polk's headquarters are located in suburban Detroit. Additional offices are located in New Jersey, California and Virginia. Polk also has a presence in Canada, Australia, Europe and Asia.
CARFAX has been a strong point for Polk, but it isn't without its critics. Automotive dealers have cried foul, alleging that its vehicle history service is anticompetitive and violates antitrust laws (see Automotive News). A $50 million lawsuit filed in U.S. District Court for the Southern District of New York is still pending and may ultimately have some bearing on the sale's progress.
---
See Also — Lemon Law Guidance for New Vehicle Owners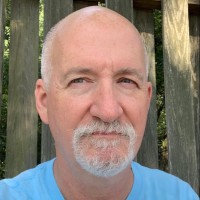 Latest posts by Matthew Keegan
(see all)