Malaysian parent may divest itself of unprofitable British marque.
James Bond no longer chases crooks with a Lotus vehicle, having settled on various Mercedes-Benz products in recent movies. The British automotive brand was sold in 1996 to Proton Holdings Bhd. of Malaysia, a maker of taxi cabs and similar vehicles.
Lotus Sale
Selling Lotus should come as no surprise as the San Francisco Chronicle reports that Proton still hasn't made a profit after 15 years. Lotus isn't expected to turn a profit before 2014, but the brand or its parent could be in the arms of another company by then.
Proton itself was at one-time being courted by Volkswagen AG with General Motors also having its eye on the company well before it declared bankruptcy and restructured in 2009. In 2010, Volkswagen and Proton were in talks to discuss possible collaboration, but those discussions ended in June 2010. Volkswagen has had it designs on several smaller regional brands in recent years, but seems settled on advancing its 11 or so brands.
Proton is a bit player, having produced just 3 million units since its founding 25 years ago. Analysts never felt confident that Proton would make much of a name for itself despite exporting its cars to 25 countries.
---
See Also — Spotlight: 23rd Annual Triangle British Classic Car Show
---
Chinese Suitors
Who might be interested in Lotus? Rumors have been circulating for some time that a Chinese suitor might step forward. Chinese automakers have been wanting to snap up established brands, having grabbed Volvo while failing recently in a quest to buy Saab. Shanghai Automotive Industry Corp., China's largest automaker, has reportedly expressed interest in Lotus. SAIC has denied those reports.
---
See Also — Emerging Alliances Point to Further Auto Industry Consolidation
---
Yuejin Motor Group which does business as Nanjing Auto may have the ability to handle Lotus as might BYD Auto. China Youngman Automobile Group Co.,Ltd., or Youngman, may be the logical buyer for Lotus as the company collaborates with Lotus at its engineering facility in Shanghai. Youngman recently found itself unable to gain approval to purchase Saab.
What they have to wonder is if Lotus has the ability to bring forth new product even if its five new model announcement at the 2010 Paris Motor Show was considered to be a bit ambitious. Some might say exaggerated.
Survival at Stake?
Sale or no sale, Lotus' survival long-term is in doubt. The global auto industry is still facing challenging times with consolidation, collaboration and alliances among the significant words being used by analysts when looking at the long-term prospects of any car company. Proton itself may need to ally itself with a global brand or find itself unable to compete and at-risk of eventual closure.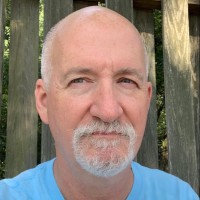 Latest posts by Matthew Keegan
(see all)