You can get big V-8 power in the Chrysler 300, but a standard V-6 may meet your expectations for this full-bodied, traditional rear-wheel drive sedan. The current generation is based on its own architecture, forever severing its earlier Mercedes connection.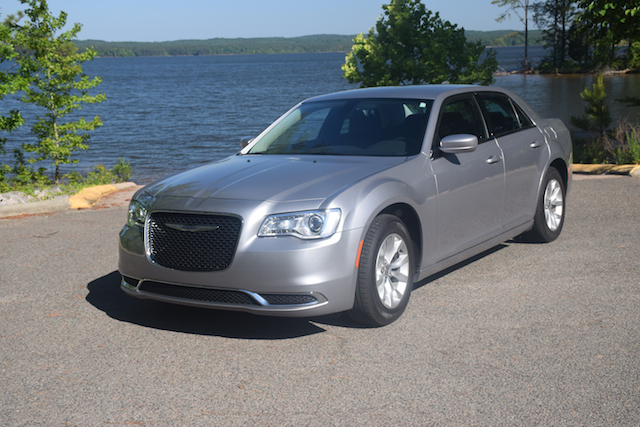 Hundreds of cars have come and gone in my press fleet rotation, but the Chrysler 300 Limited and its Dodge Charger SE sibling have both caught my attention. These two models — twins under the skin — appeal to different types of buyers, the former is for the premium set and the latter is for the sport-minded driver.
There are other important differences between these models too with the Charger also offering the 707-horsepower Hellcat and the Chrysler available in high-end Platinum trim, replete with metallic clear coat finish, polished aluminum wheels, Nappa leather-trimmed seats and a dual-pane power sunroof, among other features.
But the big appeal of this model, especially the Limited edition, is its value. Notably, this traditional, full-size rear-wheel drive premium sedan is priced from $31,395 or $33,385 as delivered. In fact, that price point is comparable to the lower end of the full-size sedan spectrum, bringing tremendous value to the segment.
Recasting the Chrysler Brand
Before we go on, a look at the Chrysler marque is in order. In 2014, as part of Fiat Chrysler Automobile's brand restructuring, Chrysler was repositioned as a mainstream North American brand. Whereas in the past it was classed to battle Buick and now defunct Mercury, Chrysler now takes on the likes of Ford, Chevrolet, Toyota, Hyundai and Nissan.
Fortuitously, the Chrysler 300 hasn't been "decontented" to the point where it has lost its prior elegance. Score one for the consumer.
Indeed, the 300's visage remains elegant, reminding this writer of a Hyundai Genesis or even a BMW 5-Series. And here I go again — Hyundai is also a mainstream brand that just happens to have a pair of upscale models in the Genesis and Equus. Could it be that FCA had Hyundai in mind when recasting Chrysler?
Standard Rear-Wheel Drive
Shoppers of full-size sedans these days have mostly front-wheel drive models such as the Nissan Maxima, Ford Taurus, Toyota Avalon, Chevrolet Impala and the Hyundai Azera to consider. Of the five, only the Taurus is available in all-wheel drive. The Chrysler (as well as the Dodge) offer all-wheel drive. And these two models are outfitted with V-6 and V-8 engines, whereas its competitors offer V-6s and in some cases four-cylinder engines too.
Certainly, making a comparison between the FCA duo and its supposed competitors can be difficult. Both models are clearly in a league of their own.
Besides the standard Limited edition, Chrysler 300 shoppers have the 300S ($35,070), 300C ($38,070) and the 300C Platinum ($42,395) to choose from. And don't let these prices dissuade you — Chrysler is the industry's discount king, with the manufacturer willing to shave thousands of dollars off of the sticker price. To wit, the 2015 Chrysler 300 is discounted by $3,000 to $4,000 across the model line as of publication.
From Daimler to Fiat
Introduced in 2005, the first generation of the modern Chrysler 300 was derived from Mercedes-Benz, raiding its earlier progenitor for parts used in the Mercedes E- and C-Class models. Originally, the Chrysler and its Dodge sibling offered a steering column, front seat frames, rear suspension architecture and a five-speed automatic transmission procured from parent Daimler.
However, in 2011 the second-generation Chrysler 300 made its debut, a model with similar dimensions as the first-generation sedan, but with nearly everything else changed. Indeed, the lone carryover was the five-speed Mercedes automatic transmission, but that has since been replaced by an eight-speed automatic transmission supplied by ZF. That also means the current chassis is new, providing a fresh departure from the previous model.
Every Chrysler 300 comes with a forceful front fascia marked by a bold grille with available chrome touches. Its overall persona loses the previous "gangsta" appearance, although its burly hood, strong shoulders and rectilinear figuration remain. Sculpted curves, elegant wheels and a sporty rear deck contribute to this sedan's upscale countenance.
---
2015 Chrysler 300 Limited
---
Inside, the cabin retains its premium look, although in the base models you will have to settle more for soft touch materials where leather might be found. Those materials cover the dashboard and door frames, but leather seats and door inlays, chrome trim and wood accents provide the necessary "lift" for this model.
At the same time, the instrument panel is at once sporty as it is ornamented with fashionable analog tachometer and speedometer displays. Blue focal point lighting presents a sophisticated touch here. The Chrysler's center stack is uncluttered, punctuated by an 8-inch screen that features the company's renowned UConnect infotainment system — one of the better and more user-friendly units of its kind. Below that are knobs and switches for the audio system and climate control.
Splitting the seats is a transmission knob and a smartphone holder. Covered storage at the base of the stack, two cup holders and a center armrest and storage compartment are also present. Further, all four doors have drink holders and storage compartments. To the rear are seat back storage chambers, climate control vents and a pair of USB ports. Additional USB ports, two 12-volt outlets, an auxiliary input connection and an SD slot are up front.
You can fit five inside, although you may not want to. For the drivetrain hump is pronounced, but there is room for an individual to occupy the middle seat position. Like each of the other passengers, that person does have the full benefit of a headrest.
Chrysler 300: Six or Eight Cylinders
I can tell you that it has been a long time since I had a HEMI anything to drive. To be sure, nearly every Jeep, Chrysler and Dodge product that has come my way has been powered by one of the two Pentastar V-6 engines available in the US market. There was one Grand Cherokee quite some time back and one Ram 1500 that were HEMI-powered, but V-6s have ruled.
The 292-horsepower, 3.6-liter V-6 powering the Chrysler 300 Limited is no slouch (300-hp in the 300S). It comes paired with an 8-speed automatic and provides good performance around town as well as on the open road. That says a lot because it must tote two tons of 300 with it as well as the added payload and do so without plodding. Not once did I feel cheated.
What pleases not a few enthusiasts is the sedan's rear-wheel drive architecture. It reminds me of the big Chryslers of the past, but wrapped in a more advanced and refined package. It is nice to drive a large sedan without torque steer weighing in, although modern competitor's do much to overcome that problem through various torque mitigation technologies. But there is something about a sedan that offers a more even weight distribution (52/48) between the front and rear axles.
Shoppers of all four editions can opt for the 363-horsepower HEMI, gaining an Autostick transmission with it. But the 300S with the smaller engine and a sport-tuned suspension along with the paddle shifters may help them achieve the driving satisfaction they crave.
Due to its sterling performance reputation, Chrysler 300 shoppers might think "HEMI" when shopping this large sedan. And for this reason they may sidestep this model, not knowing that the V-6 is a highly-capable and efficient engine in its own right.
---
2015 Chrysler 300 Limited
Sticker price from $31,395
Price as tested: $33,385
Seats 5 occupants
3.6-liter 24-valve V-6 gasoline engine
292 horsepower @ 6,350 rpm
260 foot-pounds of torque @ 4,800 rpm
3.78 inches bore by 3.27 inches stroke
Engine compression ratio: 10.2-to-1
8-speed automatic transmission
Wheelbase: 120.2 inches
Length: 198.6 inches
Width: 75 inches
Height: 58.4 inches
Passenger volume: 106.3 cubic feet
Storage volume: 16.3 cubic feet
Towing capacity: 1,000 pounds
EPA: 19 mpg city, 31 mpg highway
Regular grade gasoline
Fuel tank: 18.5 gallons
Curb weight: From 4,029 pounds
IIHS safety rating: Good — moderate overlap front, side, roof strength , head restraints & seats
Limited vehicle warranty: 3 years/36,000 miles
Powertrain warranty: 5 years/100,000 miles
Corrosion warranty: 5 years/100,000 miles
Vehicle assembly: Brampton, Ontario CANADA
2015 Chrysler 300 photos copyright Auto Trends Magazine.
---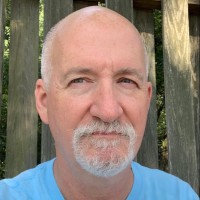 Latest posts by Matthew Keegan
(see all)