GM is staying with the Cadillac ELR despite a paucity of sales. For 2016, this exquisite coupe will benefit from a price cut and notable changes to its technologies. Those changes, however, will provide only modest gains for the ELR.
The General Motors Company is nothing if not persistent. The Detroit-based automaker has been working diligently to advance vehicle electrification, by moving forward with a project that was started more than a decade ago and has yielded the Chevrolet Volt sedan, a plug-in hybrid electric vehicle.
The Volt has not sold in the numbers GM has hoped, but the company is sticking with the technology and will be rolling out a second generation model for the 2016 model year.
But the Chevrolet Volt is not the only model that is derived from what GM calls the Voltec propulsion system. Three years after the Volt's release, the Cadillac ELR hit the market, a wedge-shaped and upscale coupe. While the Volt has seen some bright moments in its five-year model run, the ELR has languished throughout its brief tenure.
2016 Cadillac ELR
GM plans to give the ELR a much-needed boost when the 2016 edition rolls out later this year. Indeed, the automaker will retrench the sticker price by $10,000 and give it a much needed power hike. Additionally, new technologies will also be offered, including GM's OnStar with 4G LTE and a built-in hotspot.
These moves will allow Cadillac to continue to offer a pair of smaller coupes in its deployment as the ELR will remain for sale alongside the ATS Coupe. The CTS Coupe was retired after the 2014 model year.
As for its design, critics have applauded the ELR, based on the earlier Converj concept. That modernistic look — along with its advanced technologies — may have saved the day for a vehicle that recorded just 1,310 US sales in 2014.
Explained Cadillac President Johan de Nysschen in a related press release, "The upgraded ELR offers enhanced driving performance for buyers seeking uncompromising luxury and exquisite craftsmanship with electrification technology. It is unique in the luxury category, in that it completely eliminates conventional concerns over driving range, which has been the Achilles' heel of other competitors in the luxury segment."
Notably, that Achilles heel might describe the Tesla Model S, a pure electric vehicle with a driving range of up to 250 miles. However, fast charging units strategically placed across the United States have mitigated at least some of those concerns. Moreover, Model S sales in the US alone were about 20,000 units in 2014.
Steering and Suspension Enhancements
As for 2016, the Cadillac ELR will see changes inside and out. Steering and suspension upgrades will be realized through a revised calibration of the Hi-Per Strut front suspension. Additionally, the coupe receives increased front spring rates and a stiffer rear axle, stiffer bushings, revised calibrations for the Continuous Damping Control system and other changes affecting steering calibration.
New to the ELR line is an available Performance Package to provide a more involved driving experience. These changes will bring in 20-inch performance tires shod with sport wheels, what Cadillac says will increase lateral grip by 10 percent. Front Brembo four-piston brake calipers and new rotors will help improve stopping distance. Further changes include a new, sport steering wheel.
More Power Via Sport Mode
The Voltec propulsion system enters its second generation and when operated in Sport mode will move the Cadillac ELR from 0 to 60 mph in just 6.4 seconds, down from 7.9 seconds to the previous model. In addition, the Regen on Demand technology that improves energy regeneration is back. It also serves to slow the vehicle when entering a turn or a move out of an exit. The system is accessible via steering wheel paddle shifters, much in the same way that automatic transmissions provide a manual mode.
It is important to realize that range is the "be all and end all" for EVs. Because the ELR harnesses a 1.4-liter gasoline generator (engine) it can claim a 330-mile range for this coupe. And travel can be quickly resumed by stopping at a service station and replenishing the 9.3-gallon fuel tank. The 2+2, front-wheel drive coupe can also be recharged in about five hours at a 240-volt charging station.
Wireless Smart Phone Recharging
In case the Voltec propulsion system isn't enough for buyers, Cadillac will include the WiFi HotSpot technology that is found in other GM products. It provides quick access to the Internet with its 4G LTE connectivity, and supports up to seven devices. Moreover, the 2016 ELR will provide a new magnetic inductive charge spot located on the instrument panel for plug-free charging.
GM has not made any pronouncement about sales expectations for this vehicle. Certainly, that makes for a wise strategy as the historically low sales numbers for all EVs suggests that any gains will be modest at best for the near future.
Photo courtesy of the General Motors Company.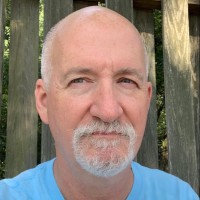 Latest posts by Matthew Keegan
(see all)