Late last month Chevrolet announced pricing for the 2014 Corvette Stingray, the seventh generation (C7) edition of America's only true sports car. Okay, the SRT Viper qualifies as the "other" American sports car, but given its comparably short lifespan (20 years) it doesn't quite enjoy the same level of prestige as the Corvette.
Chevrolet Corvette Pricing
The 2014 Chevrolet Corvette coupe is priced from $51,995 and the convertible comes in at $56,995. Notably, the new pricing is $2,395 higher for both models, reflecting updated technologies and improved materials for the C7 edition. In anyone's book the Chevrolet Corvette is still a bargain, but will customers find a model anywhere near the base price or the overall sticker price for that matter?
GM expects that demand for the C7 Corvette to outstrip production and will limit the model's availability to about 30 percent of its Chevrolet dealers. Those dealerships, numbering about 900, currently sell approximately 80 percent of all Corvettes. These dealers have just begun to order inventory for September's release and ordering is expected to be brisk. More dealers may be added later in the model year, although that hasn't been confirmed by GM.
Availability and Gouging
Both the limited availability of the Corvette and its restricted dealer network has some people wondering if the published pricing will hold up. Indeed, Rick Sliwinski, owner of Precision Engine and Machine, Inc., believes that price gouging "will be even more rampant with the limited distribution."
Said Sliwinski, "Previous specialty autos from GM were gouged to a price level that put those cars out of reach of real enthusiasts and left some unsold at the dealerships for years. The demographic that buys Corvettes don't buy them as stripped-down race versions, but want all the bells and whistles they can get, so the price will again be pushed into the stratosphere."
Mike Mikaelian, a recycling development manager based in California and director of a consumer recycling company, Recycle4Cash.com, supports Sliwinski's contention that gouging will be rampant. He also plans to buy one and expects to pay above the sticker price for his model.
Even so Mikaelian said, "I also expect Chevrolet to treat their customers with respect and not take advantage of a situation. They would lose a good deal of customer loyalty if they ended up charging 10k on top of the sticker price." Mikaelian won't be looking for a base model though as he plans to get one that is fully loaded. He added, "If you're going to do it, do it right."
Well-Appointed Models
Fully loaded models may come in as closely equipped to the display Stingray coupe that was shown at the North American International Auto Show in Detroit this past January. That fully optioned model would cost approximately $21,400 above the base model and come outfitted with a leather-wrapped interior, a performance package, competition seats, carbon fiber trim, upgraded wheels, brake calipers and other enhancements. Likely, dealers will order a generous supply of well-appointed models, perhaps reflecting the option packages customers are ordering.
Clearly, some buyers will wait until the smoke clears or at least until after the initial demand has been met. Stephen C. Rood is one such C7 shopper but says, "I'm holding off until 2015 when the bugs on the new design will have gotten worked out and prices will have come down to sane levels." He is also hoping that the 2015 model comes with an eight-speed transmission, rumored to be in the Corvette pipeline.
GM Dealer Influence
As for GM putting pressure on its dealers to show pricing restraint, don't expect much help there. When Auto Trends reached out to the automaker regarding past hot models such as the Camaro, GM expressed its concern, but noted that its dealers are independent businesses and not under the company's direct control. Then again, with social media and online review sites playing no small part in empowering customers, Chevrolet dealers may want to carefully consider their sales approach before September's initial release.
---
See Also — Sweet Dreams: 2015 Corvette Stingray
Chevrolet Corvette photo courtesy of General Motors Company.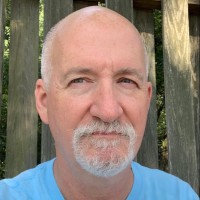 Latest posts by Matthew Keegan
(see all)