Prologue is the start of something new for Honda.
Like other manufacturers, Honda is pursuing a path to vehicle electrification. However, unlike most competitors, they are not going this road alone. At least not initially.
As the first half of 2021 draws to a close, Honda's North American operation announced the name of its first-ever, fully dedicated electric vehicle. The Honda Prologue is a small utility vehicle that is scheduled to arrive in May 2024. We have few other details about it besides the name.
Gaining an EV Foothold
The Prologue gives Honda a foothold in the market, thanks to its relationship with GM. Indeed, the Prologue and an Acura SUV variant ride on a new GM platform. That flexible global EV architecture is powered by GM's in-house Ultium batteries.
Working with GM is nothing new. Notably, in the 1990s, Honda secured a pair of vehicles from Isuzu when that company was under GM. In 2003, GM tapped Honda to utilize a V6 engine to power the Saturn VUE. At the same time, GM gave Isuzu permission to allow Honda to sell its diesel models in Europe.
In more recent years, the two have collaborated on fuel cell technology and more recently in battery development. Through the years, the companies have remained independent of each other –neither has a financial stake in the other.
Honda's EV Platform
Sharing an EV platform with GM allows Honda to reposition itself and give the company time to develop a new platform. Honda calls that platform e:Architecture and it appears that GM will also be involved, although Honda will take the lead. In any case, Honda will stay in pursuit of its ultimate plan to be 100-percent electric by 2040 and fully carbon-neutral by 2050.
"Our first volume Honda BEV will begin our transition to electrification and the name Honda Prologue signals the role it will play in leading to our zero-emission future," said Dave Gardner, executive vice president of American Honda. "The Prologue will provide our customers with a battery-electric SUV with the excellent functionality and packaging they've come to expect from Honda."
Certainly, the underpinnings are all GM, but the body style, interior, and much of the technology will belong to Honda. Consequently, Honda and GM may share connected vehicle technologies, but nothing has been mentioned yet.
Mere Speculation
As competitors roll out new EVs, the bar has been established to deliver vehicles that have a range of at least 250 miles. Indeed, both the Volkswagen ID.4 and the Ford Mustang Mach-E meet the criteria. By 2024, the bar could very well be raised to at least 300 miles, a threshold Tesla has long met.
Consumer confidence in EVs means overcoming range anxiety along with managing costs and finding public charging stations. Win in all three areas and the pivot to electric vehicles should only hasten. Yet, the acquisition of rare earth materials and the current semi-conductor shortage are challenges that must be met.
Honda Electrification Initiative
Though it may seem that Honda is trailing its main competitors, the truth is this automaker is a trailblazer. In 1997, we saw the EV Plus electric vehicle followed two years later by the Honda Insight, a hybrid that arrived on the market months ahead of the Toyota Prius.
Later, the Honda FCX showed the world its fuel-cell prowess, followed by the Clarity series of EVs starting in 2017. The company has long eschewed V8 engines in favor of mostly four cylinders and one V6, demonstrating its efficiency edge.
Yet, the need to move forward is paramount, and working with GM gives Honda the "prologue" it needs to move into all things EV.
---
See Also — General Motors Deepens Partnership With Honda, Takes Stake in Nikola
Logo supplied by American Honda. All rights reserved.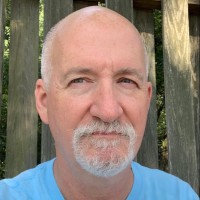 Latest posts by Matthew Keegan
(see all)