An election year tax increase proposal announced.
In 1956 the federal Highway Trust Fund was established in a bid to fund the country's interstate highway system and certain other roads. Since then, a mass transit fund was added and the federal tax currently stands at 18.3 cents per gallon for gasoline and 24.4 cents per gallon for diesel fuel and related excise taxes. The "gas tax" saw its last increase in 1993.
Gas Tax and the Highway Trust Fund
A bi-partisan proposal announced this month by U.S. Senators Chris Murphy (D-Conn) and Bob Corker (R-Tenn) would raise that tax by 12 cents per gallon. The added funds would replenish the Highway Trust Fund that provides more than half the nation's spending on transportation projects.
That fund is quickly running out of cash and by July's end it may not have enough money available to complete new transportation projects unless Congress acts. If no action is taken the senators say that state budgets would suffer an immediate $50 billion hit in 2015, rising to $160 billion over the next decade.
Crumbling Infrastructure
The two senators point to the country's aging infrastructure as the main reason for raising the tax. They also cite that the current tax's power has eroded and that its purchasing power is down to 63 percent of what it was in 1993. About the proposal Sen. Corker said, "If Americans feel that having modern roads and bridges is important then Congress should have the courage to pay for it."
Sen. Murphy acknowledged that the proposed tax hike "isn't an easy choice" and that Congress has avoided the issue. That avoidance has caused what the senator says is "a transportation crisis" as well as a "crippling economic liability."
Both senators note that a lack of action could affect as many as 660,000 jobs in 2015 as the fund goes bankrupt. However, by approving the increase those jobs would be preserved and additional hiring would become possible as funds are used to build or upgrade roads, bridges, tunnels and related infrastructure.
A Two-Part Gas Tax Increase
If approved, the gas tax increase would not be felt all at once. The senators propose raising the tax six cents in each of the next two years. They say that the increases would offset the current spending levels for the next 10 years and restore all the buying power the gas tax had in 1993.
Moving forward, the senators would like to have the gas tax indexed to inflation, using the Consumer Price Index (CPI) to provide an annual adjustment. The senators also proposed that Congress provide tax relief to businesses and American families by offering tax relief elsewhere.
The two senators will have their work cut out for them if their proposal is to ever receive serious consideration. Indeed, an April 2013 Gallup poll showed that taxpayer backing for such an increase — to pay for road and bridge repairs as well as to expand mass transit — has little support.
When Gallup asked Americans whether they would vote for or against a proposed state tax increase of up to 20 cents per gallon, two-thirds of the respondents indicated that they would vote against such a measure. Numerous other polls asked of state residents also show much opposition to increases on a state level. Besides the federal tax, each state assesses its own tax on fuel.
ARTBA Backing
The American Road Transportation Builders Association (ARBTA) has come out in support of the Murphy-Corker initiative with ARTBA President CEO Pete Ruane calling it a "common sense, fiscally-sound" proposal.
Said Ruane, "Congress has patched the trust fund four times since 2008. Every short-term fix requires more money. The fund's structural deficit now requires $16 billion in additional revenue every year just to maintain current investment for highway and public transportation improvements. It is time to stop pretending this problem will solve itself. Senators Murphy and Corker have provided one potential path forward."
Others offering support for the proposal include AAA, while several conservative groups, including the Heritage Foundation, have expressed their opposition.
---
Recent News
Volkswagen Amarok: The Key to Unboring?
GM Recalls Top 20 Million Vehicles Worldwide
Ford Lowers MPG Rating for 6 Models, Compensates Owners
Blue Oval, Ketchup King Seek Tomato Bliss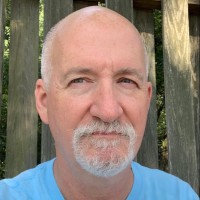 Latest posts by Matthew Keegan
(see all)