Innovative hybrid system uses gasoline and compressed air.
French automaker PSA Peugeot Citroën no longer sells its cars in the United States and Canada, an absence that may not be remedied anytime soon despite the company's new alliance with the General Motors Company. The PSA Group has had some struggles as it seeks to reduce capacity, lay off some workers and set its financial house aright, with no immediate plans to return to the North American market.
Hybrid Air Technology
Despite its current challenges, PSA is moving forward with its business and is developing all-new technologies. Today, on its Innovation Day, PSA unveiled what it calls an innovative full hybrid gasoline system, one that runs on gasoline and compressed air. PSAs Hybrid Air system is expected to debut in 2016, fitted to subcompact or B-segment models.
PSA says that the technology will deliver a vehicle that can travel 21/100 km or 117.6 miles per gallon on the European cycle. In city driving, that accounts for a 45 percent fuel savings or a 35 percent boost overall. The numbers, though they might be considerably different in North America, would easily outpace conventional gasoline-electric hybrids. At present, the Toyota Prius c is the segment leader here it gets a combined 50 mpg.
---
See Also — Peugeot Prepares for its U.S. Return
---
Proposed Vehicle
The PSA Group is showcasing cut outs of its Hybrid Air technology on its website. This vehicle makes use of a gasoline engine and an automatic transmission up front along with a hydraulic pump and a hydraulic motor. In the forward section of the drivetrain is an energy storage system. At the rear, just before the axle is the fuel tank. A low-pressure storage compartment is located between the rear wheels.
Hybrid Air technology makes use of three driving modes: gasoline power, air power and combined power.
Gasoline power would kick in during road and highway driving with the gasoline engine operating at a slightly lower speed to yield fuel savings of up to 5 percent. At speeds below 20 mph or 70 kph air power would take over, drawing energy from the storage system. During air power mode the gasoline engine comes to a complete stop and the highest efficiencies would be achieved.
The combined power mode means that the vehicle automatically and seamlessly switches between gasoline and air compression at certain times. Brake energy regeneration is also at work whenever the car is decelerating or when it is braking. Energy regeneration takes place during all three modes.
Range and Market
PSA says that its Hybrid Air system extends vehicle range by 90 percent over conventional gasoline engines. Moreover, it achieves zero emissions 60 to 80 percent of the time, and can also be fitted to compact or C-segment models as well as for light commercial vehicles.
Major technological partners for the Hybrid Air project were Bosch and Faurecia. The French government also lent its assistance.
---
See Also — Michigan Tech Students Help Build a Better Taillight
Photo courtesy of PSA Peugeot Citroën.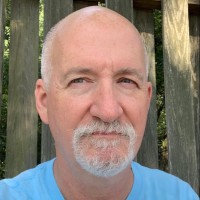 Latest posts by Matthew Keegan
(see all)