Did you catch the LaFerrari model unveiled at the 2013 Geneva International Motor Show this month? LaFerrari is a cant miss it model, the most powerful Ferrari ever built and the first gas-electric hybrid from the prancing horse brand. This vehicle is already sold out, with just 499 copies to be built through 2014. Its owners will shell out at least $1 million apiece for the right to own a LaFerrari.
Qoros Auto Co., Ltd.
LaFerrari was one of many important debuts in Geneva, but it may not have been the most significant news there. Qoros, the Chinese brand that makes you want to insert a u may be the biggest story coming out of Switzerland. Of course, this stylish premium compact sedan pales in comparison to LaFerrari, but its impact will likely reach farther and perhaps deeper than any other model on display in Geneva.
Thats quite a bold statement to make from someone who was not in Geneva nor has he seen the Qoros 3 Sedan in person. My comments are based solely on the brands potential and what it represents to the world: China now has a home-grown premium brand that features a clean-sheet design. Thats a far cry from the majority of models built there until recently, including most that suspiciously resembled existing vehicles developed by foreign manufacturers.
So, what exactly is Qoros and how do you pronounce the name? Qoros should be pronounced Core Ose. It is an invented word with the Q meant to represent quality, while the entire name parallels the term for a Greek chorus khoros. It is a multinational company officially known as Qoros Auto Co., Ltd, headquartered in Shanghai, China, and a joint venture of Chery Automobile and Israel Corporation.
Chery Automobile
Chery is a name that we have been following since around 2005 when the company was rumored to be preparing to sell its QQ city car in the US. That model was a rip off of an earlier Chevrolet Spark design; needless to say neither Chery not its ported model have ever made it to the US.
Chery and Geely are two of the most well-known Chinese brands, but neither has had much success in established markets. Chery has been attempting to strengthen its position abroad and considers Africa one of its most promising overseas markets. With nearly one billion consumers on hand, Africa is just the place where cheaply priced Chinese cars are finding a home. In 2012, Chery shipped 30,000 models to Africa, accounting for 16 percent of its global exports.
Israel Corporation
Selling cars in the United States, Canada and western Europe under the Chery brand is a much more challenging proposition. Thus, when Chery and Israel Corporation created Qoros in 2007, it did so with an eye toward building a truly global brand with Chinese roots.
Israel Corp. is Israel's largest investment company, and is also the lead investor in Better Place, a producer of switchable electric vehicle batteries. Israel Corp. certainly hopes that Qoros turns out to be a better deal than Better Place, as the latter has lost the company hundreds of millions of dollars and has since tossed its charismatic founder, Shai Agassi to the side.
European Influence
Qoros may be based in China and partly owned by Chery, but its designers, engineers and even its media strategist are from Europe notes Globes, the Israeli business publication. Further, an Austrian company Magna Steyr has provided engineering support, while TRW, Bosch, Getrag, Harman, Microsoft and Continental are also key contributors.
Among Qoros top brass are a handful of former European automotive executives including its vice chairman, Volker Steinwascher, formerly with Volkswagen and Mini Cooper designer, Gert Hildebrand. Its marketing head Stefano Villanti, had previous stints with McKinsey, Agusta-Westland and Proctor & Gamble. Mr. Villanti, meanwhile, may want to change his Twitter profile from an egg to his personal photo as he continues to promote Qoros.
Qoros Debut
The sedan that made its debut on Europe will go on sale first in China with a build capacity of 150,000 units. Later, the model will be sold in Europe, where its success is far from guaranteed. Indeed, the European market is saturated as sales continue to fall and overcapacity remains a huge problem. Still, if European penetration is tough, Qoros may find a willing Chinese populace. Moreover, plant capacity can be tripled if demand warrants the same.
It is simply a matter of time before Qoros sets its eyes on another prize: the United States. Although China is now the largest retail market for cars, the US is still the most profitable one. Just as Toyota and Honda were later joined by Mazda, Subaru, Nissan and Mitsubishi, and even later by Hyundai and Kia, a quality Chinese brand serving up value may be warmly received by American consumers.
Qoros shouldn't be underestimated nor should it be dismissed, as that was the mistake America's biggest automakers made when cheap compact cars began to arrive from Japan 50 years ago. And it isn't a mistake that any company wants to make especially when the venture has been carefully planned, engineered and executed thus far. Indeed, we'll go so far as to say that by 2016 the first Qoros 3 Sedan will have arrived stateside.
---
See Also — Lincoln Bets That China Investment Will Pay Off
Photo courtesy of Qoros Auto Co. Ltd.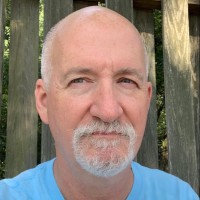 Latest posts by Matthew Keegan
(see all)