The current generation Chevrolet Malibu made its debut early in the 2013 model year, but was immediately panned for its modest-at-best styling update. Critics also complained about its limited rear legroom, setting GM management on a course for a quick update of this five-passenger midsize sedan. A revised sedan was introduced to journalists this past week, revealing a refreshed fascia, a redesigned center stack and more rear seat leg room.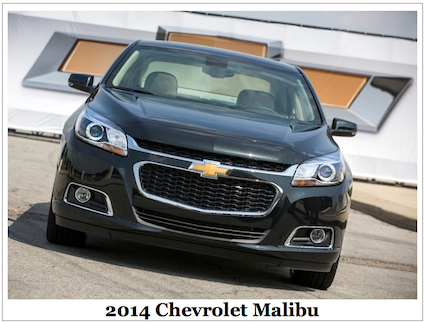 Engine and Technology
The 2014 Chevrolet Malibu is now powered by a new 2.5-liter four cylinder engine. That engine along with start/stop technology offers a competitive fuel economy rating of 23 mpg in the city and 35 mpg on the highway. It does not represent a huge mileage boost, but the 35 mpg highway number is important in a segment where some competitors (Nissan Altima and Mazda Mazda6) get as high as 38 mpg on the highway.
That GM reacted so fast to criticism demonstrates once again that the new GM has distanced itself from the old GM. Under the old GM, the company might have listened to its critics before embarking on an update that would have shown up three or four model years later. Under the new GM, the company is responding to problems quickly, recognizing that it must compete well in all areas if it is to survive.
Hotly-Contested Segment
Mark Reuss, president, General Motors North America, told reporters, "The midsize sedan segment is the most contested in the industry and we're not sitting still with the 2014 Chevrolet Malibu."
And it is a contest the previous generation Chevrolet Malibu fared well in, although it has long trailed the industry leaders including the Toyota Camry, Honda Accord and Nissan Altima. Sales of the 2013 model were down 11.9 percent through April 2013, while its competitors have been enjoying double-digit gains. Moreover, the Ford Fusion and Hyundai Sonata have been outselling Malibu, with both the Volkswagen Passat and Kia Optima gaining.
Performance and Options
The standard Chevrolet Malibu engine is SAE-rated at 196 horsepower and 186 pound-feet of torque. The six-speed automatic transmission receives revised shift points for quicker shifting. Optionally, a 2.0-liter turbocharged four-cylinder engine can also be had, delivering an SAE-rated 259 horsepower and 295 foot-pounds of torque.
Other changes made include chassis and suspension modifications for a smoother ride, available side blind zone alert and rear traffic alert, and a recalibrated rack-and-pinion power steering system.
2014 Chevrolet Malibu
As for rear seat legroom, the 1.25 inches gained will be realized at the knees. That gain comes from redesigning the rear area of the front setbacks and changing rear seat cushion sculpting position passengers slightly more to the rear.
---
See Also — This Time, GM Aims to Get the Chevrolet Malibu Hybrid Right
Photo courtesy of General Motors Company.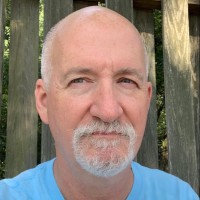 Latest posts by Matthew Keegan
(see all)