The North Carolina Museum of Art (NCMA) has an extensive permanent collection of American, European and African art, and has had several noteworthy exhibits down through the years including Rembrandt, Rodin and Rockwell. Beginning on Oct. 12, 2013, and running through Jan. 20, 2014, an exhibit of 22 Porsche models will be on display. It marks the first time a design exhibition has been featured at the museum, one that was organized by guest curator Ken Gross who is the former director of the Petersen Automotive Museum in Los Angeles.
Automotive Art Exhibit
Barbara Weidemann of the NCMA is the managing curator of an exhibit that includes a 1938 Type 64 Berlin-Rom Racer, the oldest model in the Porsche collection. Offering an automotive exhibit at an art museum may at first seem odd, but it is not without precedent. Indeed, Atlanta's High Museum of Art successfully ran "Allure of the Automobile," featuring what it called "rolling works of art" for its display of vehicles built from 1930 to 1965. That show ended in 2010, but has since been picked up by other museums including the Portland Art Museum in Oregon.
Besides the Type 64 model, a handcrafted 1949 Gmünd coupe designed by Dr. Porsche's son "Ferry" Porsche, will be on display. It is one of approximately 50 aluminum-bodied sports cars constructed at the first Porsche assembly plant, in reality a converted sawmill in Gmünd, Austria. A Type 356 Porsche Speedster owned by Hollywood legend and race car enthusiast Steve McQueen is also part of the exhibit. That 1958 model is now owned by Chad McQueen, the late actor's son. Other models include one with a psychedelic paint job that was once owned by Janis Joplin, a Type 804 Formula One race car, and a hybrid race car prototype based on the Porsche GT3 R.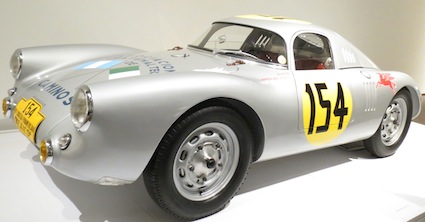 Show Organization and Preparation
Auto Trends reached out to Ms. Weidemann to find out why the museum decided to go with the exhibit, especially its choice of Porsche automobiles. Said Weidemann, "Our director, Larry Wheeler, was familiar with the Porsche collection of museum board members, Bob and Jeanie Ingram, in Durham, NC, and I had the opportunity to see the collection. I came back to Larry and said to him that we could put together an entire collection of Porsches as it is that strong of a design mark.
"We checked with others too. One of the first people I checked with was Dan Neil, the Pulitzer Prize winning journalist who is with the Wall Street Journal. Dan directed me to Ken Gross as the guy for me to talk to. We immediately got in touch with Ken; Larry, Ken and I really jelled and put our heads together to make a really relevant show."
Wiedemann expects that the show will draw at least 125,000 people before it closes next Jan. She also believes that it won't be the last design show the art museum will do and has expressed interest in reviewing other automotive collections.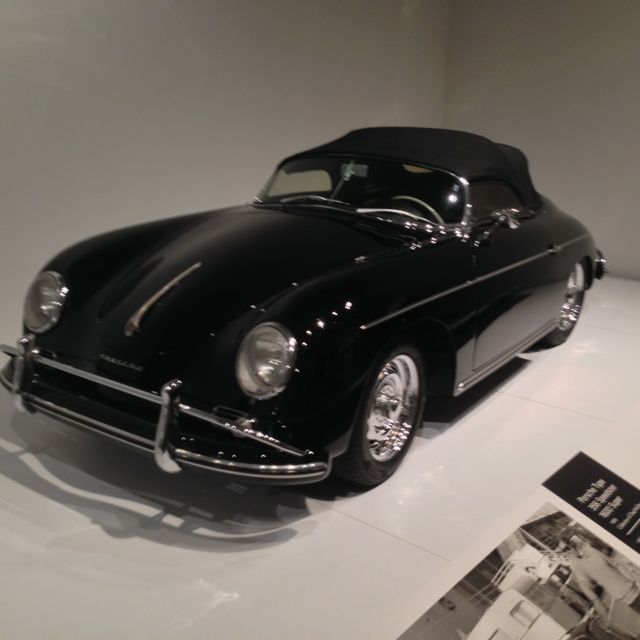 Related Porsche Events and Store
The Porsche exhibit will also spawn related automotive events over the next several months. This Saturday, more than 100 Porsche owners and their cars are expected to converge on the museum for a Porsche meet up. It will be the first of four juried car shows that will be held on various Saturdays through Nov. 30.
On Oct. 19, a European Car meetup will take place followed by an American Car and Hot Rods Meetup on Nov. 9, with this one honoring military veterans. The fourth meetup will take place on Nov. 30 and will feature art cars.
The art museum's East Building store will feature exhibit-related products including tee shirts, caps, magnets, books, art prints and more. A volunteer fundraiser will be held on Oct. 13, a local crafts and sausage party is scheduled to take place on Oct. 23, and various special behind-the-scenes events including a "hoods up" gathering on Nov. 18 and again on Dec. 9 will be offered.
If you are in the Raleigh area over the next few months the Porsche exhibit is certainly worth taking in. You can find out more about "Porsche by Design: Seducing Speed," by visiting the art museum's website.
See Also
Book Review: The Allure of the Automobile
Raleigh Art Museum Opens Porsche Exhibit
Rolling Sculpture: Art Deco Car Exhibit
Photos copyright Auto Trends Magazine. All rights reserved.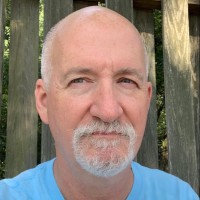 Latest posts by Matthew Keegan
(see all)