Third van model for Ram brand arrives in 2015.
With Chrysler separated Ram from Dodge, the move was deemed by some as a curious one. Especially with a line up that consisted solely of midsize, large and heavy duty pickup trucks.
The Ram Dakota occupied the midsize segment, but was canceled in 2011. The next year the Ram Cargo Van, based on the automaker's minivans, made its debut. Still, the product line was a thin one until Fiat-supplied models began to appear for the 2014 model year.
That first model, the Ram ProMaster is based on the Fiat Ducato, a larger van that competes with the Nissan NV, the Mercedes-Benz Sprinter and the upcoming Ford Transit. By early next year a second model, the Fiat ProMaster City, will debut and serve as Ram's small commercial van. Based on the Fiat Doblo, the latest Ram offering will compete with the Ford Transit Connect and the Nissan NV200.
2015 Ram ProMaster City
The 2015 Ram ProMaster City will be available in eight different configurations including cargo and wagon variants. Security panels, rear and side windows are among the differences between each model. Commercial versions will seat two people, while the passenger models will seat five.
Under the hood, each model is powered by a 2.4-liter four cylinder engine and paired with a nine-speed automatic transmission. It is rated at 178 horsepower at 6,400 rpm and makes 174 foot-pounds of torque at 3,900 rpm. The van is built in Bursa, Turkey, and then sent to the Chrysler Group Transformation Center in Baltimore, Maryland for final upfitting.
The Ram ProMaster City will give this model several important edges over its competitors. Although fuel mileage projections have yet to be announced, the ProMaster City is expected to beat out the combined 24 mpg of the Nissan NV200.
Other areas where it will lead include its wheelbase measuring 112.4 inches, the distance between its wheel wells at 48.4 inches, 131.7 cubic feet of cargo volume and 1,883 pounds of payload capacity. Ram also claims wider and taller cargo doors than its competitors.
International Van of the Year
The Fiat Doblo model that the Ram van is based on is not a new one. Indeed, Fiat has sold more than 1.3 million units for a van that has also won International Van of the Year honors twice. Now in its third generation, the front-wheel drive Doblo is a proven scheme that should work well in North America.
Even so, the ProMaster City will provide a number of changes over its Fiat equivalent. Due to the rougher road surfaces in North America, ride height will be raised slightly by 0.4 inches. Chassis components and anchor points will also be upgraded.
To accommodate the TigerShark engine and the transmission, the engine box and front track are widened. A number of structural upgrades will help this vehicle comply with stiffer US safety regulations. All models will be equipped with 16-inch all-season tires to manage increased weight loads.
Front-Wheel Drive and UConnect
The ProMaster City is of unibody construction and front-wheel drive. This layout helps to reduce weigh, lower maintenance costs and improve efficiency. The Ram also benefits from optimal cab and cargo space, very good handling, enhanced traction and greater payload capacity. The City will also have a 2,000-pound towing capacity.
A number of features found in other Chrysler Group models will be offered in the Ram as well. For instance, the automaker's UConnect interface is available, what allows for hands-free calling by way of Bluetooth technology. A five-inch color display with navigation, an available backup camera and a ParkSense audible warning system are other attributes of this new-to-Ram van.
---
Additional Van News
Hauled It: 2014 Nissan NV200 Cargo Van
Ford Transit Production is Now Underway
Fiat Chrysler Weights Its Minivan Options
---
Photo courtesy of Fiat Chrysler Automobiles, N.V.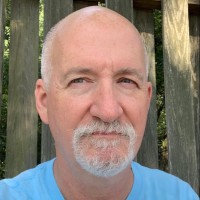 Latest posts by Matthew Keegan
(see all)