Few sport utility vehicles imbue the resourcefulness to match competency with a sports car. One Range Rover model does just that and gives the Porsche Cayenne a run for the money.
Sometimes you blessed by serendipity. Indeed, three Land Rover Range Rover Sport models have arrived in my drive this year and each one was more powerful than the preceding one.
A supercharged 3.0-liter V-6 engine making 340 horsepower was followed by a supercharged 5.0-liter V-8 engine making 510 horsepower. What was left was the top-end SVR (Special Vehicle Operations) model and that one appeared in my drive earlier this month.
The SVR makes 550 horsepower and bangs out 502 foot pounds of torque. Yes, those numbers are for an SUV, making it one of the fastest SUVs in the world, nearly matching the dynamic Porsche Cayenne Turbo.
Lucky me, I had a full week to put the SVR through the paces. Unfortunately, no track time was available (or permitted), so I traversed some of my favorite back roads to put this beast through the paces.
I won't repeat all the details about the previous models. You can read those reviews here and here.
Instead, I'll focus on the merits of this six-figure brute, a model few of us can afford. But at least we can dream about them and from such imaginations magic sometimes happens. Stay true to your flight of fancy, my friends!
Lest you believe that the SVR has a super special engine, it doesn't. At least that engine is no different than the 5.0-liter, supercharged V-8 engine found in some other models. What the SVR benefits from is special engine recalibration and a management system to boost effectiveness.
The SVR goes from 0 to 60 mph in just 4.5 seconds and has a top speed of 162 mph. That's crazy fast times that few performance coupes and sedans reach unless they have an "M," "R," or V-Series appellation succeeding the model name.
---
2015 Range Rover Sport SVR
---
Range Rover describe's the SVR's exterior as "athletically sculptured" and that descriptor suits this SUV well. Each model is outfitted with massive 21-inch, five-split spoke wheels along with distinctive side vent, grille and SVR badging. This model appears firmly planted, but ready to shoot like a missile. Blue Brembo brake calipers match its finish.
Another distinctive can be found in the SUV's exhaust system. This two-stage active exhaust system is outfitted with electronically controlled valves, what deliver a guttural sound. As the engine speed increases, the system modulates to escalate the noise quotient, benefiting from the four exhaust pipes to produce its resounding symphony. Range Rover also employs a symposer to enhance engine sound.
Land Rover's Special Vehicle Operations team optimized this model's chassis for tighter body control, cornering momentum, as well as to enhance overall control. Specifically, improvement to g-force cornering were made for heightened sprightliness. Moreover, the SUV's fully independent suspension is double isolated, outfitted with widely spaced double wishbones up front and a multilink arrangement at the rear.
The SVR also comes with cross-linked, four-corner air suspension and adaptive dynamics. Further, the active dynamics system provides continual monitoring of vehicle movements, making instantaneous changes to ensure optimum control. Put this SUV through the paces and you will find that it handles a challenging course greater than the average utility vehicle. Make no mistake about it: this is still a high-profile vehicle. But it is no slouch on the corners and it is positively exhilarating when you stomp on the gas and push down the straightaway.
Land Rover is not synonymous with cheap interiors and at the Range Rover level the cabin is positively exquisite. Certainly, there are attributes about the SVR that are peculiar to this model, including unique sport seats, offering improved bolstering when gripping your favorite curvilinear roads.
When observing the top confines of the Range Rover Sport line, you're considering models such as the Autobiography and SVR editions with prices circa $100,000. At this elevated price point you receive a swath of amenities, including 21-inch contrast finish alloy wheels; painted brake calipers; and gloss black touches on the mirror caps, the grille finisher and fog lamp surrounds.
Both models also come with 16-way, power front seats; a heated steering wheel; heated seats; a front center console cooling compartment; stainless steel pedals; a surround camera system; an 825-watt, 19-speaker Meridian surround sound audio system; and special badges.
Choose the SVR and you enjoy Oxford perforated leather seats along with a Morzine headliner. Lift the hood and you will find dark engine turned metal aluminum trim. Step on the gas and the active sports exhaust system comes to life. Quad pipes at the ready, with each inflection ebbing and flowing as you move down the road.
So, is the Land Rover Range Rover Sport SVR the fastest SUV in the world? Land Rover does not make that claim, although its 4.5-second, 0-to-60 mph time puts it right up there. Furthermore, the SUV maker says that the SVR lapped Germany's renowned Nürburgring Nordschleife paddock in 8 minutes and 14 seconds, registering one of the fastest times ever recorded by a standard production SUV. Notably, its chief competition is the Porsche Cayenne Turbo S, what the German manufacture says hits 60 mph from a dead stop in a ripping 3.8 seconds. Lastly, you'll also pay nearly $50,000 more for the consummate Porsche, an amount that can equal a compact luxury sedan.
The Range Rover Sport SVR is the preeminent SUV built by this British manufacturer, a transcendent model with just the right amount of added boost to make it intriguing. And if gaining 40 horsepower isn't important to you, the Supercharged model starts at $80,000 and manages to deliver a whole slew of amenities important to this vehicle line.
---
2015 Land Rover
Range Rover Sport SVO
Sticker price from $110,475
Price as tested: N/A
Seats 5 occupants
5.0-liter 32-valve supercharged V-8 gasoline engine
550 horsepower @ 6,000 to 6,500 RPM
502 foot-pounds of torque @ 2,500 to 5,500 RPM
3.64 inches bore by 3.66 inches stroke
Engine compression ratio: 9.5-to-1
8-speed automatic transmission
Wheelbase: 143.5 inches
Length: 230 inches
Width: 80 inches
Height: 74.2 inches
Passenger volume: NR
Storage volume: 61 cubic feet
Towing capacity: 7,716 pounds
EPA: 14 mpg city, 19 mpg highway
Premium grade gasoline required
Fuel tank: 27.7 gallons
Curb weight: From 5,148 pounds
IIHS safety rating: Not rated
Limited vehicle warranty: 4 years/50,000 miles
Powertrain warranty: 4 years/50,000 miles
Corrosion warranty: 6 years/unlimited miles
Vehicle assembly: Solihull, United Kingdom
2015 Land Rover Range Rover Sport SVR photos copyright Auto Trends Magazine.
---
See Also — Burly Beast: Land Rover LR4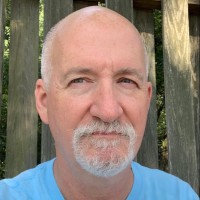 Latest posts by Matthew Keegan
(see all)