E85 vehicles or flex fuel vehicles (FFV) are select cars, trucks, SUVs, crossovers and commercial vehicles which run on E85 fuel. E85 represents a blend of ethanol and regular gasoline, with 85 percent of the mixture consisting of ethanol and the remaining 15 percent gasoline. Ethanol is developed from a number of different products, including corn, but E85 can only be used in vehicles which have been factory developed to use this fuel. Your owner's manual will indicate whether your car can run on E85 fuel.
Because E85 fuel produces fewer harmful emissions, some government agencies offer consumers rebates or tax credits when they purchase these types of vehicles to encourage the purchase of FFVs. Right now, Congress is considering legislation that would provide a rebate or tax credit for purchasers of E85 vehicles, similar to what is already extended to most hybrid and a handful of lean burning diesel vehicles. At the moment, no federal rebate is in place.
State Level Incentives
On the state level, E85 vehicle owners may be able to find a rebate by visiting their state's Environmental Protection Agency website or similar agency. For example, in Illinois, the Illinois Alternate Fuels Rebate Program is one of the most comprehensive programs of its kind. The program encourages drivers to fill up with E85 at least fifty percent of the time in order to qualify for a rebate. Drivers must save their receipts and submit that information to the state at the end of the year along with required forms and paperwork in order to receive rebate for up to $450 annually. In addition, purchasing an FFV vehicle can result in a one time rebate for up to $4000 for Illinois residents only.
Go to the The Alternative Fuels and Advanced Vehicles Data Center, a US Department of Energy site, to find what incentives are available for your state. A detailed map of the US with each state outlined is given, whereby you can click on your state to find which incentives are in place. Keep in mind that the Department of Energy list may not have the most up to date information, therefore go directly to your state's official website, such as www.nj.gov, to review current information.
Fed Incentives Soon?
Lastly, bookmark www.irs.gov to keep pace with federal government programs related to FFVs. When new legislation is passed by Congress and signed by the president, that information will be posted to the IRS website, particularly if a federal tax credit is involved. Alternately, check the Department of Energy site for related updates.
See Also — Hybrid Incentives and Rebates – Region by Region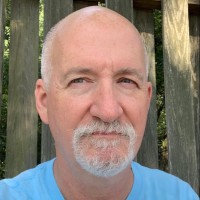 Latest posts by Matthew Keegan
(see all)