Scion tC breaks cover in Manhattan.
The Scion brand is now in its second decade of existence, a Toyota marque initially aimed at Generation Y new car buyers in the United States. In 2010, Scion was introduced to Canada, but the brands reach goes no further. Thats intentional, too, as Toyotas desire has always been to bring innovation and value to a handful of youth-oriented vehicles riding on a compact or smaller platform.
Buyer Median Age
While the median age for car buyers was 51 as of 2011, the average Scion buyer was about 34 reports Forbes. Some models, such as the tC, attract an even lower age group 28, on average.
The Scion brand isn't poaching from Toyota as 75 percent of its buyers are new to the company. Given that Scions are usually sold at Toyota dealerships (there are some stand alone shops) the remaining 25 percent are simply choosing models that typically wear Toyota badges in other parts of the world.
Auto Industry Recovery
Scion's success has slipped in recent years even as the industry and particularly Toyota have recovered from the Great Recession. The Scion division reported sales of 73,505 units for 2012, but that number is nearly 100,000 units below the peak 173,034 sales reached in 2006.
Getting back up above 100,000 units annually is doable noted Scion vice president Jack Hollis in a May 2012 WardsAuto interview. However, that threshold may not be reached until the US market achieves annual sales of 16.5 million units or more.
Aged models such as the xB and xD are expected to be replaced in 2014, reviving the Scion line that includes two new models: the iQ minicar and FR-S sports car. A fifth model, the Scion tC was updated in 2011, but its replacement is already waiting in the wings, an all-new model that made its global debut at the 2013 New York International Auto Show.
2014 Scion tC
The third-generation Scion tC goes on sale in June 2013, a 2014 model year coupe that the brand describes as infused with sporty DNA. That DNA provides a new front end, improved rear styling as well as modified steering and handling. Think FR-S when you take a look at the all-new Scion tC and you wouldn't be off the mark the sport cars styling cues are evident across the coupes body.
Doug Murtha, Vice President Scion Division, introduced the new coupe to reporters at the Jacob Javits Center.
The third-generation Scion tC is outfitted with angular headlamps, refined upper and lower grille treatments, a lower hood line that extends over a more pronounced grille and LED treatments. A blacked-out valance sits beneath the rear bumper with new trim touches and LED tail lamps apparent. This model comes with 18-inch alloy wheels shod within 225/45R18 tires.
Cabin Treatments and Technology
Several new technologies are found inside the 2014 Scion tC. Most notable is Scion Standard Display Audio, an arrangement marked by a a 6.1-inch LCD touchscreen. This system will roll out across the Scion line beginning in 2014, marketing the first time a non-luxury brand will offer a touchscreen audio system as standard equipment. SSDA includes Bluetooth connectivity, high-definition radio and steering wheel-mounted audio controls.
SSDA also makes available Aha™, a premium audio system exclusive to Scion. With Aha you get full navigation and enjoy smartphone control and access to 30,000 free audio stations. Scions own audio station is part of that mix, providing 17 music channels across a wide spectrum of music genres. This system also brings in audiobook stations, sports, news and entertainment. Location-based services including Yelp and TripAdvisor are part of the package.
Under the Hood
So, what powers the 2014 Scion tC? That would be a 2.5-liter, four-cylinder engine that makes 179 horsepower at 6,000 RPM. Scion pairs this engine with your choice of a six-speed manual transmission or a modified six-speed automatic. The latter gearbox has been redesigned to change gears nearly twice as fast as the previous model for both upshifts and downshifts.
The improved transmission also comes with a distinctive FR-S feature: Dynamic Rev Management technology, which quickly blips the engine to match its revs to gear ratios on downshift. This technology limits driveline shock for driving enhancement.
Handling improvements include upgraded stabilizer bar hardware, optimized shock absorbers and improved body rigidity. The tCs electronic power steering has been retuned to deliver improved response.
Scion tC Notes
Will the Scion tC advance the brands revival? That seems likely and it may not take an extra 2 million net US sales to reach it. And when Scions two older models are updated, this youth-oriented brand will have one of the youngest product fleets on the market, priced to reach first-time car buyers and other value-minded consumers.
---
See Also — The Hidden Benefits of Stick Shift Transmissions
Photos courtesy of Toyota Motor Sales, U.S.A., Inc.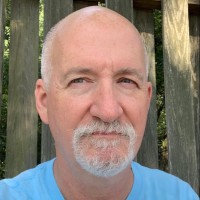 Latest posts by Matthew Keegan
(see all)