Whether you love it or hate, the Lincoln MKZ is a sales hit for Ford's luxury brand. One of five Lincoln models available, the MKZ is also the brands best seller with 9,218 units sold in the US through March 2014. That represents an increase of 145.3 percent year to date, lifting Lincoln sales by 35.9 percent for the year in a market that is up 5.7 percent through the first quarter.
Truly, the MKZ is a sales hit, bringing smiles to Lincoln dealers everywhere. Not since Mercury was killed off at the start of 2011 have dealers had much reason to be happy. At least with Mercury in the fold showroom traffic was steady, but with just five premium versions of Ford brand products remaining, Lincoln's lease on life seemed like it would be a short one.
Lincoln's revival is underway with the MKZ leading the charge. This summer, the MKC crossover joins the line, a compact sport utility vehicle priced from $33,100. Together, the two models should propel Lincoln sales. A rumored rear-wheel-drive sedan based on the platform underpinning the 2015 Ford Mustang may be announced later this year, but for now, Auto Trends will leave that talk in our speculative file.
So, why the appeal for the Lincoln MKZ? For several reasons including the following.
1. It has a competitive price point.
The sweet spot for upscale models is just under $40,000. Indeed, if customers can get the entire package for that price, they're in.
With a starting price of $35,190, the Lincoln MKZ is positioned to take on a model that offers similar value: the Lexus ES350. The Lexus, like Lincoln with the Ford Fusion, has a step-down twin in the Toyota Avalon. Lexus learned long ago that a competitive price point is an excellent gateway to the brand.
2. A hybrid is available and is a no-charge upgrade.
Add $2,500 to $4,500 to get a hybrid model, right? Well, someone at Ford thought that it would be a great idea to offer a hybrid MKZ with no price premium. That means the same $35,190 starting price for the gas-powered model would apply to the MKZ Hybrid.
And the take rate for this hybrid is excellent as Lincoln recently doubled capacity to meet demand 60 percent of Lincoln MKZ models sold are gas-powered to 40 percent for the hybrid. You won't find strong demand for a hybrid variant in any other model line.
3. Lincoln shoppers like the brand.
Brand loyalty? Yes, Lincoln has its followers including people once smitten with the retired Town Car. Those drivers, including livery owners, have the MKS (large sedan) and MKT (utility vehicle/wagon) to consider as well as the MKX, a crossover model that was Lincoln's best seller before the MKZ sales surge took hold.
Certainly, a lot of Lincoln owners departed the make once brand neglect set in some are Lexus owners now. Many others, however, are still around and can be wooed back with stellar service, new designs, finely crafted interiors (i.e., Black Label), and advanced technologies. Oh, yes, a new Navigator debuts later this year too.
4. Lincoln isn't trying to be something that it is not.
A significant number of my journo colleagues are not happy with Lincoln as some have called on the Ford Motor Company to kill off the brand. While I understand their sentiments, they're comparing Lincoln with BMW, Mercedes-Benz, and Cadillac, to name a few.
Ford's Lincoln approach is different: they know that there is still strong interest in the brand (see point No. 3) and they don't have to be something that they're not. While Cadillac is positioned closer to the Europeans, Lincoln's nearest competition is Acura, another premium brand with luxury aspirations.
Expect Lincoln to sell 40,000 units each of the MKZ and MKC with another 75,000 to 80,000 units of the other models combined perhaps as early as 2016. Selling 160,000 units would be double what they sold last year and hardly the reason to cancel a brand that isn't trying to be something that it is not.
Thinking Lincoln MKZ
Clearly, the Ford Motor Company could have tossed Lincoln and succeeded. They've always has the option of tearing a page from the Hyundai playbook by selling a variety of standard and premium models under one brand, but have chosen to keep Lincoln around. And with China its next market, the brand once restricted to North America will soon spread out.
Even modest success will be hailed as an amazing feat for a brand whose best days were long ago, but whose future has brightened considerably. Redemption indeed.
---
See Also — Will Lincoln Toss Its Current Naming Convention?
Lincoln MKZ photos courtesy of the Lincoln Motor Company.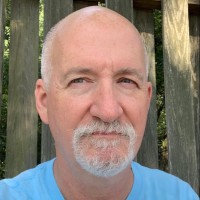 Latest posts by Matthew Keegan
(see all)