Luxury off-road favorite receives a nip/tuck.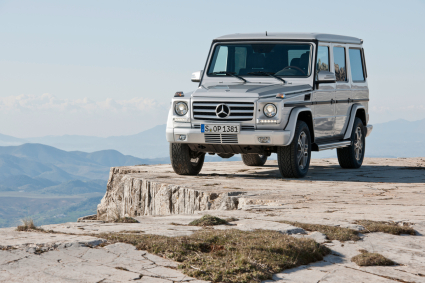 African safari venturers are accustomed to enjoying safe rides and may be escorted through Botswanian lion country or through a South African game preserve in the sturdiest of vehicles. The Mercedes-Benz G-Class, an iconic sport utility vehicle with upright pillars and rugged good looks, is sometimes that vehicle of choice, transporting passengers through the Central Kalahari Game Reserve and to Makgadigadi National Park. With stops along the Okavango Delta and on to Livingstone or what is now called Maramba in Zambia, the G-Class can handle the toughest terrain while still looking elegant as it travels on hard city pavement.
Model Year Refresh
For 2013, Mercedes-Benz has significantly restyled its heritage SUV, but has done so without compromising its long-recognized good looks. Introduced in 1979, the G-Class of today offers a familiar covering, one meant to convey assurance and to signal that this is no ordinary SUV.
Those changes are most apparent inside of the cabin as the 2013 G-Class offers a new instrument panel, one with a full color display located between a pair of new round dials. The Mercedes COMAND infotainment system has been updated to reflect current M-B technology, offering full Internet access and a new navigation system.
Said Dr. Dieter Zetsche, Chairman of the Board of Management of Daimler AG and Head of Mercedes-Benz Cars, "Our G-Class has been a force to be reckoned with for the last 33 years. In its latest evolutionary stage, it offers state-of-the-­art, powerful engines, a further improved range of luxurious appointments and the very latest safety features, as well, of course, as its now legendary off-road capabilities. At the same time the design remains true to its down-to-earth, unmistakable style."
Exterior and Powerplant
Exterior changes include new LED daytime driving lamps and new side mirrors, offering what the automaker calls "discreet changes to the exterior appearance of the luxury off-roader." The G-Class' safety features now include Blind Spot Assist, the parking aid PARKTRONIC and the adaptive cruise control system DISTRONIC PLUS.
Choose the G550 edition, and your SUV is outfitted with a 5.5-liter V-8 gasoline engine making 388 horsepower and 391 foot-pounds of torque. This engine is paired with a 7-speed automatic transmission that is now in its sixth generation. Since it was first introduced in 1960, this automatic transmission has been regularly revised and optimized, to keep up with today's driving demands.
Choose the G63 AMG and that model is outfitted with a V-8 bi-turbo engine making 544 horsepower and 560 foot-pounds of torque. This model also features the ECO stop/stop system, important gas-saving technology that shuts off the engine when idle such as at a traffic light. Step on the accelerator and the engine immediately awakens, allowing you to continue on your way with no hesitation.
Model Availability
Model year 2013 editions will show up in Mercedes-Benz showrooms across North America this August. Pricing for this six-figure SUV will be announced just before its release.
---
See Also — Mercedes-Benz Goes on the Attack With Its A-Class
Photos courtesy of Mercedes-Benz USA.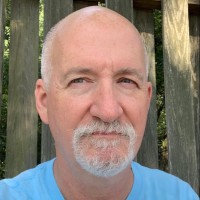 Latest posts by Matthew Keegan
(see all)