In a brilliant display of car culture, the Renault Alaskan aimed to expand Renault's current world-leading presence regarding light commercial vehicles. Renault wanted to introduce a pick-up truck that could sell worldwide and even partnered with Mercedes-Benz to badge engineer the Mercedes-Benz X-Class.
Their plan failed quite spectacularly, the Alaskan only selling well in Latin America, missing the initial target.
Concept Model
It all started in 2015, with the Renault Alaskan Concept. A small pick-up truck aimed at small businesses or people who live in the harshest zones of the world, and more precisely Europe. You might think that is a bit extreme, but there are zones in Northern Scandinavia or areas in Iceland where the weather is nothing short of harsh and the terrain thoroughly difficult.
Naming the truck "Alaskan" was a smart move. You could use it in Alaska, seeing how the weather in those areas of Europe isn't that different from the climate found in Alaska.
The point is even stronger now, right around the start of the Iditarod, which showcases temperatures quite close to the ones found in Stockholm or Oslo. For perspective, Kiruna, a town in Sweden further North, has an average of 17 F (1).
Moreover, Nordic regions of Europe also have slight issues regarding infrastructure, with many remote areas lacking surfaced roads altogether. Consequently, a rugged pick-up truck is adequate for those areas of Europe, and that doesn't only apply to Europe. Multiple countries worldwide share similar roads, like zones in Africa and South America.
Business and City Usage
However, according to Renault, the Alaskan wasn't only built towards small businesses and the great outdoors, but also for regular city usage. Characterized by a modern exterior and a rugged interior, the Alaskan is just as capable in urban areas and doesn't seem too out of place.
For people who lived in the States all their life, this isn't too special, but for Europeans who rarely see pick-ups, this is a major point of interest. Or at the very least, it should've been (2).
Power-wise, the Alaskan is in line with what the target demographic would expect from a pick-up truck. It's propelled by a relatively small 2.3-liter in-line four turbodiesel with an output of 160 or 190 horsepower and around 300 pound-ft to 330 pound-ft of torque.
The difference comes from the bi-turbo variant installed on higher trims. The engine is linked to all the wheels on demand via a 6-speed manual or 7-speed automatic transmission. Compared to more well-known pick-ups, the Renault Alaskan is similar in size to the Ford Raptor, which is substantial considering where the Alaskan would've sold.
The fuel economy is decent for its 4,400-pound weight, averaging around 36 mpg (3).
Comfort Factor
An important factor when designing the Alaskan was comfort. Seeing how the truck should be sold worldwide, Europeans won't give the comfort of their smaller crossovers or versatility of hatchbacks for a cumbersome pick-up truck.
Consequently, Renault installed a five-link rear suspension, improving comfort and ride quality massively but still subpar compared to regular SUVs.
Considering how the Renault Alaskan was developed in 2015, the design cues from there differ slightly from the Renault of 2022. Despite this, the Alaskan still is quite modern and on par with other pickup trucks.
It could've certainly benefited greatly from a more aggressive look despite the more subdued design Renault wanted at the time. The Renault Alaskan only comes in a four-door configuration, either a King Cab or a Crew Cab.
Short Production Run
The Renault Alaskan was officially released in 2017 for the French market, and soon after, it was available throughout the whole of Europe. However, in 2019, Renault decided to stop selling it in France, and soon after production halted in entire Europe. The reasoning is simple; the Renault Alaskan didn't sell well in Europe.
Throughout its production there, only a few thousand Alaskans were sold, which in scope is poor. Moreover, the new emissions regulations were hard to match in the Alaskan. Renault Alaskans are a rare sight in Europe and still hold their value rather well.
Moreover, the engine is reputable, considering how it's the same engine mounted on the Renault Master, a van used by a myriad of businesses across the globe (4).
Nevertheless, the Renault Alaskan sells incredibly well in South America, and consequently, it is the only geographical zone that still sells it. Some people may consider this to be odd but given the demographic, it makes plenty of sense why it's successful there.
Buying power, infrastructure, global trends, and more importantly, cultural influences, makes the Renault Alaskan wildly successful there. Adding the great fuel economy for the size translates into an important contender on the market.
Renault Alaskan in South America
The Renault Alaskan was a great risk taken by Renault, considering how innovation regarding cars starts to stagnate. Their attempt at revitalizing the pick-up truck segment, not only in Europe but worldwide is nothing short of admirable.
At least, the competent Renault Alaskan found a home in South America, and maybe that's enough for other manufacturers to experiment a bit too.
---
References
Image by Alexander Migl, CC BY-SA 4.0, via Wikimedia Commons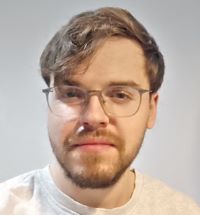 Latest posts by Cristian Puscasu
(see all)