Mitsubishi may have found a way to avoid exiting the US marketplace after all. The Japanese automaker barely sells 60,000 vehicles per year in the US, just a bit player in a market that will yield about 15.6 million units sold in 2013.
Renault-Nissan Alliance
Earlier this week, the Renault-Nissan alliance and Mitsubishi Motors announced a joint intention to create new products, including at least one new model that will be sold in the United States and Canada. That full-size sedan will be based on a vehicle within Renault's portfolio and manufactured at the Renault-Samsung plant in Busan, South Korea. A second model, a midsize sedan, is also planned and will most likely be sold in North America as well. Both vehicles are to be launched under the Mitsubishi brand.
Renault and Nissan are joined at the hip, a union forged in the late 1990s when Nissan was struggling mightily. Carlos Ghosn, CEO for both automakers, has been the architect behind the alliance, taking two very different and culturally dissimilar automakers and helping them work together. Each company owns a stake in the other, but the two otherwise operate independently.
Separately or together the companies or the alliance have crafted relationships with other manufacturers including AvtoVAZ in Russia, China's Dongfeng Motor, and Daimler. Nissan itself has a joint venture with Mitsubishi already in place, NMKV, what has produced its first model, a minicar, for the Japanese market.
Renault Samsung Motors
The new models slated for Mitsubishi will come from yet another partnership, one that started off as Samsung Motors in 1994 before being renamed Renault Samsung Motors in 2000. That's when Renault bought 80.1 percent of the Samsung venture with the Korean manufacturer holding the remaining shares.
No Samsung models have made it to North America yet, although Roger Penske attempted to forge an agreement that would have done so for Saturn. In 2009, Penske had expressed interesting in buying Saturn from GM, with the mandate to source non-GM products to create his model line. Apparently, Nissan nixed the deal as it would have created a low-cost competitor in the US according to Bloomberg Businessweek. With that deal snuffed out, the Saturn brand died with it.
So, why the about-face? That's a good question as a weakened Mitsubishi means more customers for its competitors including Nissan. We may never know for certain why the change in heart, but it may have much to do with Nissan wanting to keep Mitsubishi around to handle future small car development, a Mitsubishi strong point. And if executed properly, the new models may help Nissan profit-wise as the Renault Samsung models are rebadged Nissan products.
(See Also —- Isuzu, Toyota Part Ways…Sort Of)
Mitsubishi Motors Death Watch
Auto Trends has had Mitsubishi under its informal "death watch" umbrella for the past few years, given the small sales and shrinking product line for this manufacturer. At its peak, Mitsubishi sold well over 300,000 units per year in the U.S., but has experienced a steady and sharp decline since. Just as other small Japanese players such as Daihatsu, Isuzu and Suzuki have left the market, Mitsubishi's future has long looked grim.
A US-spec, full-size Mitsubishi model would be the first for this manufacturer and would put this vehicle up against several new and established models including the Toyota Avalon, the Chevrolet Impala, Hyundai's Azera, and the Kia Cadenza. The Ford Taurus, Dodge Charger, and the Nissan Maxima also field large sedans. It represents a small, but lucrative segment with such models typically retailing for $35-40,000.
If offered as expected, a midsize model would replace the retired Galant, a sedan that was discontinued in 2012. It, along with the Endeavor and Eclipse were canceled in recent years, shrinking the Mitsubishi product line with it. Today, various Lancer and Outlander models are sold with an all-new Mirage subcompact also available. As of publication, Mitsubishi is still selling the 2012 Galant, with $3,500 cash back offers in place.
Surviving the American Market
Will the Renault Samsung-Mitsubishi tie up save Mitsubishi? That's hard to say. The new product must be sent soon and well received.
Suzuki pulled out of the US market when it was still selling nearly 100,000 vehicles annually, but it didn't have the strength of a global alliance behind its business. That alliance may make Mitsubishi a real player in a market that tends to favor the big guys as well as emerging players such as Subaru, Kia and Hyundai.
---
See Also — Mitsubishi: We're Staying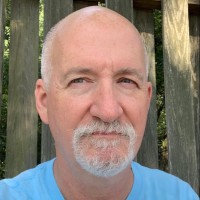 Latest posts by Matthew Keegan
(see all)