Timely tips for Child Passenger Safety Week.
---
You never saw it coming. A driver cuts into your lane, clips your right front fender, spins your SUV and forces it into a guardrail.
The airbags deploy, you're momentarily stunned and then suddenly you're jarred into full alert mode as your toddler lets out an ear-piercing wail. Fortunately, your daughter isn't hurt — she's just confused and frightened. Her car seat protected her from injury and for that you're immensely grateful.
Although your car can be fixed, did you know that your child's car seat or booster seat should be replaced following a moderate to a severe accident? It may look okay, but that doesn't mean it is fit for duty. Indeed, the National Highway Traffic Safety Administration (NHTSA) advises that car seats or booster seats involved in certain types of accidents should be discarded.
Child Passenger Safety Week
Recently, experts from CARSTAR — North America's largest network of collision repair specialists — teamed with Evenflo, an innovator in child safety equipment, including car and booster seats, to shine a light on this little-known fact.
Working with Shannon Spake, a Fox Sports host who covers football, basketball and motorsports, the companies drew attention to car seat safety as part of Child Passenger Safety Week this week. Spake is the mother of twin boys and like other parents is well versed in car seat safety.
Said Spake, "When your car is involved in a crash, it's just as important that you take care of your car seat or booster seat as it is to address the car damage. CARSTAR and Evenflo want to make sure parents everywhere are aware of the potential need to replace their car seat or booster seat after a crash."
Minor Car Crash Defined
So, what defines a minor crash, one that DOES NOT require the replacement of a car seat or a booster seat? The NHTSA is very particular about what this means, identifying five points that must apply across the line:
The vehicle was able to be driven away from the crash site.
The vehicle door nearest the car seat was not damaged.
None of the passengers in the vehicle sustained any injuries in the crash.
If the vehicle has airbags, the airbags did not deploy during the crash; and
There is no visible damage to the car seat.
On the flip side, the NHTSA says to NEVER use a car seat that has been involved in a moderate to severe crash. Always follow the manufacturer's instructions.
"CARSTAR is committed to repairing accident damage and getting families back on the road in a safe vehicle, and the child safety seat is a major part of that vehicle's safety system," said Dean Fisher, Chief Operating Officer for CARSTAR. "Any time you're replacing sheet metal, bumpers, airbags and other safety systems, you've been in an accident hard enough to damage the car seat. It's a cost that many insurance policies cover, so it's always smart to replace the car seat and ensure your child is safe and protected on the road."
Turn to Your Car Seat Manufacturer for Guidance
What should consumers do? Evenflo recommends that consumers contact their car seat manufacturer if they have questions about car seat replacement after a crash.
"Crash damage to a car seat or booster seat may not always be visible," said Evenflo Safety Advocate Sarah Haverstick. "Damage can occur even if the child restraint is unoccupied during the crash. If a consumer has a question about whether their car seat should be replaced, it is important to contact their car seat manufacturer directly for guidance."
Essential Child Protection Safety Tips
Beyond the likely replacement of a car seat following a moderate to severe accident, Evenflo offers three helpful reminders regarding child passenger safety:
Make sure your child's age, weight and height are within the requirements for any car seat you are considering for purchase.
Check the NHTSA guidance to help determine what type of car seat is appropriate for a child's size and development level.
For help with car seat installation and use, contact your car seat manufacturer or find a certified child passenger safety technician near you.
Keep Your Child Safe
Car seat safety is no small matter. There are child passenger safety (CPS) technicians in your area who can help ensure your car seats are installed correctly and teach you how to install a car seat on your own.
For more information, visit Safe Kids Worldwide.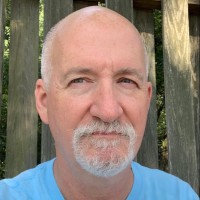 Latest posts by Matthew Keegan
(see all)