Updated Aug. 27, 2015, to reflect information about a second model, the Ford Bronco.
By now, you probably have heard reports that the UAW and the Ford Motor Company are actively discussing new products that may be manufactured at the Michigan Assembly Plant in Wayne, Michigan. Several of the current products, including the Ford Focus, are being moved out — possibly to Mexico where labor rates are inexpensive.
According to multiple credible sources, including the Detroit Free Press, one new product seems a strong possibility once small car production ends at the plant in 2018. And that would be none other than the Ford Ranger, a pickup truck last built and sold in the US in 2011, but currently available in more than 200 markets worldwide.
Michigan Made?
The Michigan Assembly Plant has been a hot button in negotiations between Ford and the UAW as both parties seek to come to an agreement before the current four-year covenant expires on September 14.
The union wants Ford workers to receive a pay raise and it is also seeking to eliminate the two-tier pay system instituted in 2007. That system pays new workers $15.78 per hour initially, rising to $19.28 per hour after four years. Thus, moving the new workers to the current $28 per hour pay scale represents one key point in the negotiations. Preserving jobs is another essential point, something that would be accomplished by building the Ford Ranger in the states.
But building the Ford Ranger in Michigan means the union will most certainly have to work with the automaker to make that move worthwhile and profitable. Ford has long pointed to start up costs when explaining why the next generation and current Ranger would not be sold here. Others have contended that a unibody Ranger would not be appropriate in a segment dominated by body-on-frame pickup trucks. Only the Honda Ridgeline is a unibody model; all other competitors, including the Toyota Tacoma and Chevrolet Colorado are underpinned by a traditional truck chassis.
(See Also — Ram Gets a Midsize Pickup Truck)
Ford Ranger fans should restrain their excitement, at least for now. A new Ranger does not offer hardly enough volume to keep a plant running, therefore the two sides must continue to negotiate in a bid to bring in another model line. [Update: Bloomberg Business reports that the Ford Bronco is also being considered and would be built at the same manufacturing plant]. Also, by the time the Ranger arrives, the small truck market may have shifted again. Moreover, with a Jeep pickup truck a distinct possibility, Ford may find the going especially rough.
About the Global Ford Ranger
Dubbed the "global" Ranger by Ford, the current model is larger than the previous generation compact model last produced at Ford's Twin Cities Assembly Plant in Minnesota in 2011.
In Australia, where the Ford Ranger was designed and built, the current Ford Ranger is powered by a 2.5-liter, four-cylinder gasoline engine making 164 horsepower and 167 foot-pounds of torque. Ford also offers a pair of diesel engines, including low- and high-output versions of its 2.2-liter four-cylinder making 118 or 148 horsepower and 210 or 277 foot-pounds of torque. A 3.2-liter, inline five-cylinder diesel is also available and is rated at 197 horsepower and 347 foot-pounds of torque.
Ford pairs theses engines with 5- and 6-speed manual transmissions or a 6-speed automatic transmission. The base gasoline engine and the high output diesel could make it in the US. Offer the 2.7-liter EcoBoost V-6 and you will have a pickup truck offering optimum wallop.
The global Ranger is available in double and super cab layouts — the super cab is essentially an extended cab design. Both 4×2 and 4×4 drivetrains are available. Maximum towing is a whopping 7,385 pounds.
Tipping the scales near 4,500 pounds, the double cab 4×4 truck measures 126.8 inches between the wheels and is 210.9 inches long by 72.8 inches wide by 71.5 inches tall. It comes equipped with ventilated disc brakes up front and drum brakes at the rear.
The front double wishbone suspension system is composed of MacPherson strut, coil spring, and hydraulic double acting shock absorbers. A leaf spring arrangement with hydraulic double acting shock absorbers constitutes the rear suspension.
---
See Also — Energized by the 2017 Ford Fusion Energi
Photos courtesy of the Ford Motor Company.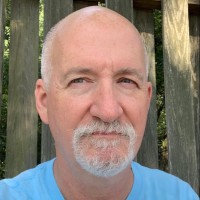 Latest posts by Matthew Keegan
(see all)