The next generation Toyota Tacoma pickup truck rolls out with available crawl control and a GoPro mount among its changes. A new V-6 engine, improved towing and payload capacities, and an upgraded interior are among the more noteworthy updates. This truck is priced from $23,300 and is available in five grades.
Among smaller pickup trucks, the Toyota Tacoma has long held a special position. Even as many of its competitors have participated in the segment for some time, stopped, and then returned, the Tacoma has steadfastly held its own and is the best seller time and again.
But time moves on and with those changes has come a new Tacoma model. The 2016 edition is the first full generational metamorphosis we have seen in a decade, a model employing updates that are at once evolutionary as well as revolutionary.
As for evolutionary, the new truck shares the same size as its predecessor. What has changed is its visage with a more aggressive design marked by a trapezoidal grille with distinct designs for each grade. The Tacoma's hood now features sharper lines and TRD Sport models outfitted with a (nonfunctional) head scoop. Projector beam headlights, available LED daytime running lights, wide angle fog lights, and a more aerodynamic fascia are also attendant.
Additional changes can be seen with the side mirrors and in the sophistication of the profile character lines. Moreover, Toyota improved the cab to bed seal to reduce noise-vibration-harshness (NVH).
To the rear, the lockable tailgate now has a stamped TACOMA brand or hallmark at the base of the gate, paralleling a similar stamping on the larger Tundra. Furthermore, that tailgate has a rotary bumper for ease of lowering, an integrated spoiler, and a redesigned structure for increased tailgate strength.
Additional exterior changes include a segment-first, trifold tonneau cover, aero fin tail lights, and an assortment of wheel choices. Likewise, new colors are available too — Quicksand, Inferno, and Blazing Blue Pearl. Inferno was previously called Inferno Red, but people such as yours truly insist that it is orange. No matter, it is a color that has been popularized on the Tundra pickup truck and the 4Runner SUV.
Stronger Overall Structure
The overall structure of the 2016 Toyota Tacoma has been improved too, with cabin strength and rigidity increased without adding mass. Greater use of high strength and ultra-strength steel was employed in the cabin structure. The bed structure also gains a fiber-reinforced, sheet-molded composite inner bed, a standard deck rail system with four adjustable tie-down cleats and four fixed cargo bed tie-down points as well as a deck-mounted 120-volt/400-watt AC power outlet in TRD and Limited editions.
Speaking of editions, the 2016 Toyota Tacoma is now composed of SR, SR5, TRD Sport, TRD Off-Road and Limited editions. Both 4×2 and 4×4 layouts return with Access (seating four) and Double (seating five) cab models available. A standard 6-foot bed for the Access cab is a 5-foot bed elsewhere.
New V-6 Engine and Transmission Changes
Returning for 2016 is the base 2.7-liter, four-cylinder engine making 159 horsepower and 180 foot-pounds of torque. Toyota pairs this engine with a five-speed manual transmission or a six-speed automatic transmission.
New and perhaps most revolutionary for the 2016 Tacoma is a 3.5-liter, V-6 engine. This engine replaces the previous 4.0-liter V-6 and makes 278 horsepower and 265 foot-pounds of torque. That's a huge improvement in horsepower over the previous engine which had an output of 236 horsepower and 266 foot-pounds of torque. The V-6 comes paired with a 6-speed manual or a 6-speed automatic transmission and is standard in the TRD Sport, TRD Off-Road and the Limited edition. The Limited comes with the automatic transmission only.
The engine's size is familiar, but its composition is not. Indeed, Toyota designed the engine to seamlessly switch between Otto and Atkinson cycles by means of its variable valve timing system. Both direct and port fuel injection are utilized, the former representing self-cleaning, high-pressure injectors.
As for the transmissions, Toyota says the new automatic transmission has fewer components as it found ways to improve gear train and direct clutch pressure control with lower friction materials and bearings. Equally important, the automatic gearbox is lighter, more efficient and is more durable than the previous unit.
Fans of manual transmissions should find the new gearbox an improvement as well. Likewise, it offers improved shifting feel and is equipped with a more substantial bearing reinforcement and tougher carbon synchronizers.
Suspension, Payload and Towing
Other changes of note include a revision to the front double wishbone suspension, what now features retuned shock absorbers, reinforced stabilizer brackets, and a lower A-arm, among other changes. The rear leaf spring system also returns, but changes to the shock absorbers and tuning options are also apparent.
Though the Tacoma can be an off-road brute, it also comes with robust towing capabilities. In fact, for 2016 the maximum towing capacity is now 6,800 pounds, up from 6,500 pounds. Payload is now 1,620 pounds, up from 1,500 pounds. A V-6 tow package brings in trailer sway control, a 130-amp alternator with the manual transmission, a heavy-duty oil and transmission cooler, and a Class IV receiver hitch.
As befitting its name, Toyota flew teams of media folk to Tacoma, Washington, for its national press roll out earlier this month. From there, the company established several off-road courses for participants to test the machine's off-road prowess. It was at these locations where its TRD Off-Road models equipped with an electronically controlled locking rear differentials were showcased.
Crawl Control Feature
But the biggest change for the 2016 Tacoma is something not available in all models. Indeed, the word CRAWL should be kept in mind as those five distinguished letters represent a segment-first crawl control system. Crawl control allows drivers to maintain a constant low speed when traveling over tough terrain, including rocks, across the sand, or up and down steep inclines.
The Toyota CRAWL system controls engine and brake torque at each individual wheel. Furthermore, no driver interaction with the accelerator or the brake is necessary — you simply concentrate on your steering. Auto Trends covered that experience in our teaser article here.
Crawl control, while new to the Tacoma, is not new to Toyota. Indeed, it was first introduced in the 2008 Toyota Land Cruiser and later found its way to the Lexus LX and the Toyota 4Runner. Neither the Nissan Frontier, the Chevrolet Colorado, or the GMC Canyon offer crawl control, a feature that is certain to give Tacoma an important competitive edge in a strengthening segment. And with Toyota reporting more than 40 percent of Tacoma owners participating in off-road adventures, interest in this feature should only be heightened.
Updated Interior With a GoPro Mount
The most revolutionary change to the 2016 Tacoma can be found inside the vehicle. Again, the dimensions are largely unchanged, but the features are new or upgraded.
One feature that should increase interest much in the same way that crawl control will up the 4×4 allure, is a GoPro mount to the right of the rear view mirror and affixed to the inside of the windshield. Notably, GoPro is the remarkable go anywhere camera used to film things that couldn't be captured previously without risking damaging the camera. Toyota provides the mount and Tacoma aficionados will supply the camera. The GoPro feature means that Toyota will be paying close attention to what Tacoma fans upload to YouTube. To be sure, enthusiasts will be jockeying to curry the favor of the automaker with their more outlandish pursuits.
The Tacoma's cabin receives a nice appearance boost with its sport-themed instrument panel and a more driver-focused encounter. It represents a look that is more upscale than ever before, especially evident in the higher trim level packages.
For 2016, smart key with push button start/stop, dual-zone climate control, an improved touchscreen audio system and leather-trimmed seats can be had. Also, a blind-spot monitor with rear cross traffic alert, a power tilt and slide moonroof, and Qi wireless charging are available. Incidentally, Qi works by placing a smartphone on a wireless pad utilizing induction transfer to charge the battery. Gone are the days where cable and adaptors got in the way or were forgotten for the long road ahead.
Telematics and Safety Enhancements
All grades come with Toyota's Entune telematics system. A standard 6.1-inch touchscreen display, an audio package with six speakers, an auxiliary audio jack, a USB port, voice recognition, hands-free phone capability and Siri Eyes Free is standard. For 2016, an integrated backup camera display is included.
Every model comes equipped with power accessories, air conditioning, four-way adjustable front seats, a tilt and telescopic steering column, eight air bags and Toyota's Star Safety system of safety technologies. In addition, a seven-speaker JBL premium sound system is available, representing a 440-watt unit with lower distortion, greater sonic resolution, and improved spectral accuracy.
Out and About
As for driving the Tacoma, only models outfitted with the V-6 engine were available. That shouldn't be too surprising as the take rate for the standard four-cylinder powerhouse is quite small.
One certain way to freak out Tacoma owners is to mention "Atkinson" in the same breath as engine. The Atkinson cycle represents a method whereby the intake valve is left open longer to created a shorter compression stroke, an important way to conserve fuel. However, it isn't a matter that the average driver will notice or even care about. What he or she wants to know is if the truck has the power potential they crave.
Happily, I can confirm that the V-6 is up to the task and does not behave like the more tepid Prius. Besides its off-road proclivities, the truck supplies excellent power throughout the RPM band. The Tacoma moves away from a dead stop with authority and the transmission shifts smoothly through all six forward gears. On the highway it contributes wholly sufficient passing power, a level of performance that should have zealots glad that the older engine has been consigned to the archives, at least as far as this truck goes.
One side note: I queried Toyota about the 4Runner getting the new engine, given that this popular body-on-frame SUV shares the same underpinnings as the Tacoma. The Toyota representative neither confirmed nor denied that a change is in the works, but that is one conversion that seems likely. If not for 2016, by the 2017 model year the engine swap out should be accomplished.
Maintaining Market Leadership
The new truck is priced from $23,300 or about $2,400 more than the previous model and tops out at $37,820 for the Limited Double Cab 4×4 V-6 automatic transmission edition. The truck is built at factories in Texas and Baja California and will arrive in dealer showrooms over the coming weeks.
To summarize, Toyota didn't want to mess with a proven formula in releasing its next generation Tacoma model. It did have to modernize the truck to make it a better competitor in the segment, what should empower it to maintain leadership even as the GM pickup trucks gain market share. And with crawl control and a GoPro mount exclusive to the segment, Tacoma devotees should find those changes entirely to their liking.
Photos copyright Auto Trends Magazine. All Rights Reserved.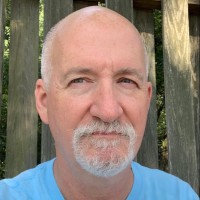 Latest posts by Matthew Keegan
(see all)